How Technology Can Help Build Capability and Compliance to ensure Operational and Business Resilience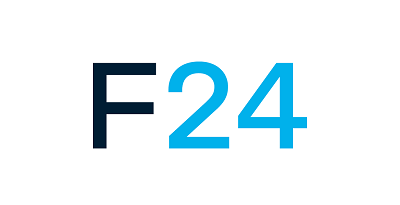 Register to attend this FREE event, aimed specifically at GCC based organisations and presented jointly by F24 and ClearView.
A practical session and demonstration showing how the ClearView and F24 Business Continuity, Incident Management and Notification tools can automate and enhance Business Resilience Capability within your organisation. This session will also look at how technology and tools can help drive efficiency and alignment with current industry standards for Business Continuity, Including ISO 22301, ISO 27001 and NCEMA.
AGENDA
8:00 am – Registrations & Networking
9:00 am – Welcome & Introductions
9.10 am – "How Technology can help build Capability and Compliance to ensure Operational and Business Resilience"
09:40 am – BCMS ClearView Demo
10:10 am – Incident Management ClearView Demo
10:40 am – Coffee / Tea Break & Networking
11:00 am – Emergency Notifications F24 Demo
11:30 am – Crisis Management F24 Demo
12:00 pm – Q&A - ClearView and F24
12:15 pm – Thank You and Session End
Lunch till 13:15 (Optional)
The event will be hosted in the following locations (click on the location to resgiter):

29th September 2019 - Zabeel House, The Greens, DUBAI

30th September 2019 - Bab Al Qasr Hotel, ABU DHABI
13th October 2019 - Ibis Seef Manama, BAHRAIN

14th October 2019 - Radisson Blu Hotel, KUWAIT CITY

16th October 2019 - Crowne Plaza, DOHA