HSBC (EDP) India – winner of the 2017 BCI Most Effective Recovery Global Award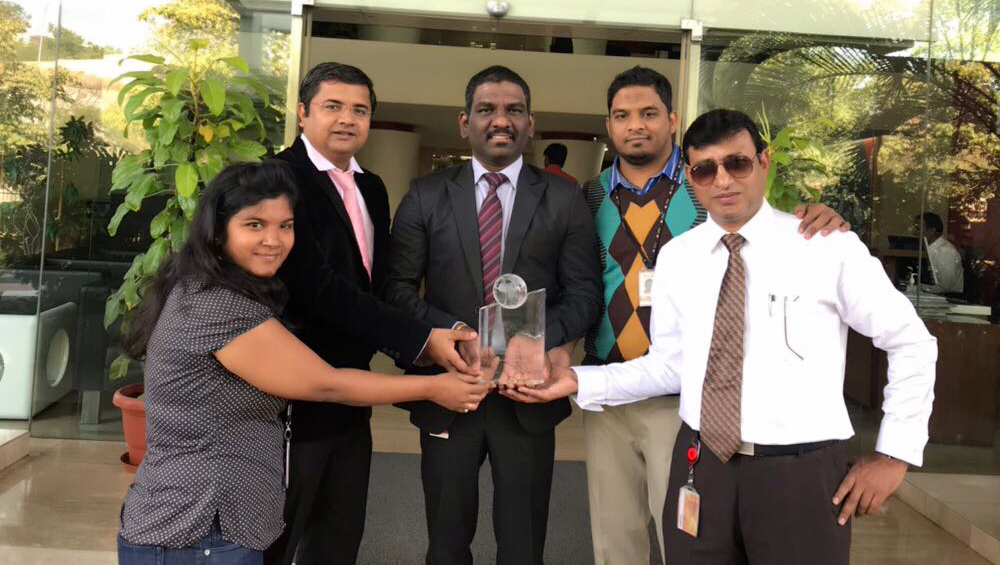 The winner of the 2017 BCI Most Effective Recovery Global Award was HSBC (EDP) India.
HSBC (EDP) India is part of an international network of Global Service Centres (GSCs) that support HSBC's banking operations serving all businesses of the global bank. In India, the service centres are located in five cities, including a centre each in Karnataka and Tamil Nadu.
In 2016, a series of violent protests took place in these regions, forcing the government to impose a curfew. The impacted GSCs invoked their business continuity plan (BCP) at the first signs of unrest in order to ensure safety of staff and continuation of business critical services.
As the BCP was invoked, staff across the affected centres were informed not to report to work using an automated emergency notification platform. Only one office in the city was kept operational from where a small number of employees could carry out critical tasks. The security team liaised with authorities to allow their transport fleet to run a limited service to carry these employees to and from this site.
Meanwhile, reciprocal sites within and outside India were alerted of the situation and they took over certain operations. Several employees travelled to the GSCs in other locations to continue work from there.
Frequent Crisis Committee meetings monitored the efficiency and effectiveness of the BCP and stakeholders were kept in the loop continuously throughout the crisis period.
The curfew was lifted after five days, and the situation soon returned to normal. Routine operations were resumed without any financial or reputational loss to the bank. As in every crisis situation, even for HSBC, there were lessons to be learned. But, overall the recovery was a great success and HSBC's Crisis Committee was praised both by top management and employees for safeguarding staff safety.
Paul Raddon, Head of Operations, Global Service Centres, HSBC said: "We're proud of our colleagues who stepped up at a difficult time and took full ownership of the recovery plan for their area of work. They prioritised their duty over personal convenience and ensured service continuity throughout."
Could you be the winner of the 2018 BCI Global Awards? Submit your entry for your BCI Regional Awards 2018 for your chance to win and be automatically entered for the BCI Global Awards.
Visit the BCI website to see when your regional awards open and for more information on how to enter.
For the BCI's Most Effective Recovery Award, judges will be looking at how effective the recovery was based on the quality of the planning, the response that led to the effective recovery, and the enhanced resilience level achieved as a result. Evidence should be provided on how effective the organization's business continuity arrangements were in surviving the disruption, what lessons were learnt during the process, and how these lessons will help to continually improve and enhance ongoing levels of resilience within the organization.
BCI India & South Asia Awards 2018 are now open!
More on
About the author

Communications Executive, The BCI