Industry Insights: Resilience's Young Voices

In an industry where polls and surveys are widely used to gauge readiness and perform gap analysis in the face of new threats and risks, case studies are sometimes missed. Our Industry Insights papers are case studies from four of our younger members who are making their mark in the resilience industry.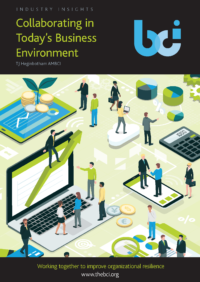 TJ Heginbotham AMBCI who works as a Senior Consultant for Avalution Consulting talks about how Avalution, as an organization, engage with various disciplines to determine application recovery requirements. He doesn't only focus on the disciplines, but also talks about other vital components such as stakeholder buy-in and how organizational culture improves resilience.
"When it comes to collaboration, it doesn't have to be some grand gesture or large initiative. Something as simple as a meeting to discuss how business continuity can support the strategic goals and initiatives of a department or line of business can win a lot of support for the program."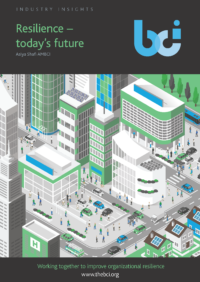 Asiya Shafi AMBCI, who works for Aaroh Consulting focuses on how organizational resilience differs from business continuity, and how we, as professionals, can look to enhance our BC practice, to heighten our levels of resilience. She looks at how various departments work together, and the role they play in collaboration and the processes required to protect the visions and goals of the organization, when faced with a disruption.
"I believe, the best way to achieve the resilience objectives of the organization is to establish a "Resilience Steering Committee" where senior management representatives from all disciplines of the organization attend the committee meetings on an agreed frequency, with the main focus on collaborating to embed a culture of resilience within their activities."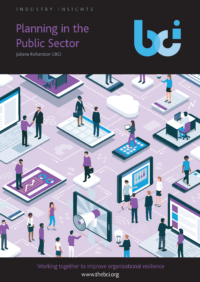 Juliana Richardson CBCI works in Emergency Planning and Business Continuity for a London Borough. In her paper, she focuses on how culture changes are required to get full organization-wide buy-in. She discusses her experience working in both the NHS and the Council, and the processes she has implemented to ensure buy-in from top management, top down filtering of processes and ultimately engagement of both management and front-line staff.
"Implementing Business Continuity Into an organization where key staff are already stretched is a significant challenge."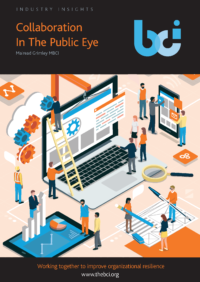 Mairead Grimley MBCI works at Glasgow City Council. She led the council's business continuity work stream during the Glasgow 2014 Commonwealth Games. In her paper, she outlines the process she adopted to ensure not only her department understood the procedures but also that Glasgow's community on a wider scale bought into the plans. She collaborated with BC practitioners and non-BC organizations contributing to Glasgow's day-to-day landscape to successfully implement exercise plans and ultimately deliver city-wide resilience during the games.
"Internally, we sourced assistance from many different colleagues in each and every department of the council; from roads and lighting to community safety and social work"
Click the papers below to read them in full.
Industry Insights
Part of Business Continuity Awareness Week 2018 #BCAW2018

More on