Instantly improve your crisis scenarios with this proven methodology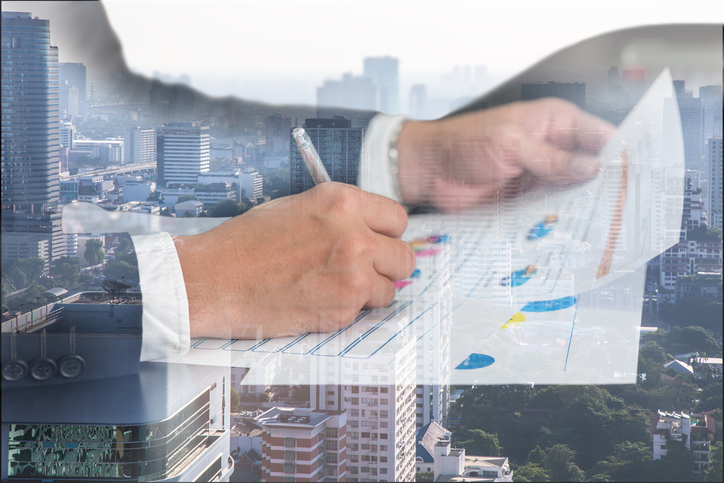 The biggest problem that usually holds people back from writing a crisis scenario for a training exercise is not knowing where to start. This article will explain how write amazing scenarios that get results.
1.Getting started
When you're looking at a blank page, trying to design your scenario around a rigid a-to-b-to-c process doesn't quite work - as you'll know if you've ever tried it. Even if you don't consider yourself a creative person in the sense of being a great writer, you need a design approach that allows you to be creative in the sense of seeing all the opportunities to join all the dots. So, let's start by defining those dots that must be joined!
Great scenarios do the following:
Meet a training goal
there must be something you want to say with this exercise - a core belief or takeaway. This is what writers would call the premise. In a training exercise it's the primary thing you want learners to understand or appreciate which is the umbrella for any technical or procedural details you have underneath.
there could be specific information or procedures you want trainees to use or remember which must be accomplished to a certain level of competency
Are engaging
the scenario must be relevant to the trainees (timely, useful) and resonate (familiar and meaningful)
allow trainees to use the knowledge and skills they already have
demonstrate that decisions are meaningful (which means showing the consequences of their actions or inaction)
create emotion – which is the key to memorability. In crisis simulations you can provoke emotion with surprise and challenge. For example, working against a ticking clock is a sure-fire way to create stress which generates very powerful emotions.
Take the minimum amount of time and cost to create
work with existing or freely available assets
reuse or adapt past scenarios
only last as long and go as deep as is necessary to accomplish the other objectives.
Trying to accomplish all the above in one pass with a linear process is tough to say the least and that's why we invented the crisis scenario canvas.
1.1Crisis Scenario Canvas
The crisis scenario canvas offers a bird's eye view of your training exercise and allows you to iterate through ideas without feeling the pressure to start at any particular point. Of course, knowing the training objective and what you want to achieve is usually the starting point, but you may find yourself in possession of a great video clip and think "what can I do with this?"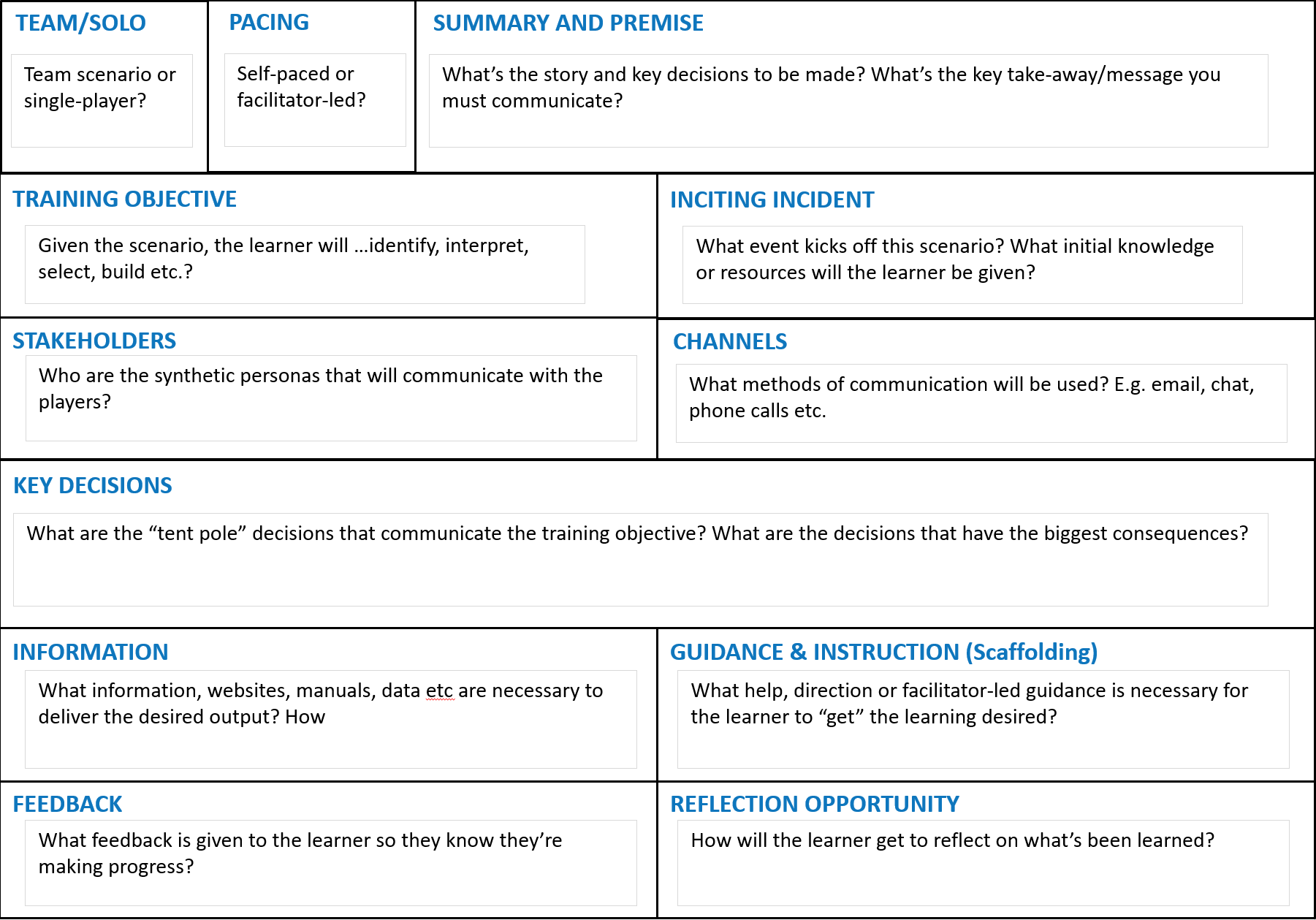 About the Author
Robert Pratten is CEO and Founder of Conducttr, the mixed-reality platform and is secretary of the HPML product development group at SISO. He helps clients deliver immersive experiences in the physical world to improve staff performance and reduce costs.
He is author of the popular university text book "Getting Started in Transmedia Storytelling" and is a thought-leader in distributed story-gaming for training and assessment, recruitment and audience engagement. His client list includes the UK MoD, the Foreign & Commonwealth Office, VISA, World Bank, Kodansha, Al Jazeera, C-Net Training and Pepsico.
Visit Conducttr's Crisis Scenario Writing webpage for the FREE how-to guide and request an interactive PDF of the scenario canvas.
More on