Ken Macdonald FBCI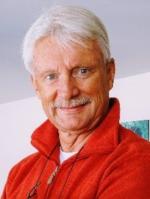 We are saddened to note one of our first and finest Canadian Fellows, Ken Macdonald, recently passed away, having quietly battled cancer. Those who knew him, personally and professionally, considered him a giant amongst us, not so much for his great height, but rather his outstanding character and good humour.

I first met Ken in 1990. We both worked for large banks in their respective new Business Recovery Planning departments. We quickly became friends and professional colleagues and, with others, nurtured the Interbank Continency Planning Committee, which became recognized formally by the Canadian Bankers Association. Ken was a natural leader and mentor to many new practitioners.

At a time when there was little established methodology and before good practice guidelines, Ken and his team at CIBC were instrumental in pushing BCM into new territory. His bank was the first in Canada to create an alignment between business continuity and risk management and evolve recovery into continuity. In 1992 we at TD Bank ran our second executive crisis management simulation exercise and my boss invited our friends at CIBC to attend and observe. A year later, CIBC reciprocated and invited me to attend one of theirs. Where we had involved about 50 senior people in our exercise, they had over 400 participants in theirs, up to and including the Chairman. It was ground breaking stuff.

In November, 1995 Ken and I coincided in separate business trips in Western Canada. We had arranged to co-present a half day "BCP 101" workshop for the Disaster Recovery Information Exchange (DRIE) chapter in Calgary. The day before my arrival there was a 2-foot snowstorm. When I flew in, it was minus 32C outside and treacherous underfoot. Ken and I set off for dinner at a restaurant not too far from our hotel. I was the one cursing the cold and wind as we trudged along. Ken was the one saying: "we're almost there...it will be warm inside…the steak is going to taste very good." He was right! What a positive, kind and gentle soul.

In June, 1996 Ken and I, along with three others, became the first FBCI's in Canada. Soon after, we began working on the formation of one of the first BCI National Chapters. Ken served for many years as Treasurer for DRIE. He was a tireless and selfless volunteer. He always put others first, but at the same time calmly led the way. Friend and DRIE colleague John Newton, has this to say:

"Ken was a wonderful human. From the moment I first met him - to find out what BCP was all about - I felt like an old friend after only an hour of discussion. Ken gave his time and knowledge freely, never rushing and always thoughtful. As one of the pioneers in the BCP world in Canada, he guided and mentored many of us with a spirit of sharing and a passion for the evolving discipline. They were good years, professionally and personally. Whenever we met along that road, Ken brought his good nature and a smile."

Mohammed Dhooma FBCI, colleague at CIBC, also reminisces:

"I am deeply saddened to hear of Ken's passing. He was my mentor and I always looked up to him (figuratively and professionally). Above all, he was a great human being. Rest in peace, Uncle Mac."

I too, along with many others, will miss a good friend and outstanding colleague.
Des O'Callaghan FBCI
About the author