LABCoN launches guide to assist legislatures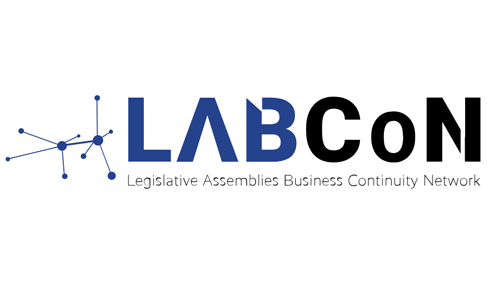 Formed in 2014, the purpose of the Legislative Assemblies Business Continuity Network (LABCoN) is to share best practices for the conduct of a business continuity management (BCM) programme in a legislature. It does this through the documentation of benchmarks and the establishment of strong networks between participants who come from legislatures of different sizes from around the world.
Members of the group have brought their experience together and created a non-prescriptive guide for use by other legislatures. This guide aims to assist legislatures to mature as resilient organisations by developing and embedding a BCM capability. Business continuity is the means to maintain our prioritised activities' to a predetermined level in the event of a business disruption. By developing such capacity, legislatures will evolve as confident, competent organisations able to continue to deliver critical services in a coherent manner when business as usual is interrupted.
This guide will aid legislatures in building a BCM programme by providing useful information on the concepts of incident management and business continuity, as well as identifying the essential steps necessary to establish a robust BCM programme in the context of a legislature. This guide is informed by ISO 22301:2012, the international standard for BCM, and the Business Continuity Institute's (BCI) Good Practice Guidelines 2018. Using the headings of the BCM lifecycle, we describe the key components of BCM capability and provide examples of how these might look in a legislative assembly.
Contact email addresses are in the guide that can be found at www.labcon.network if you have any questions on the guide itself or want to be included in future work from the LABCoN network.