Linda Hanwacker wins BCI Americas Award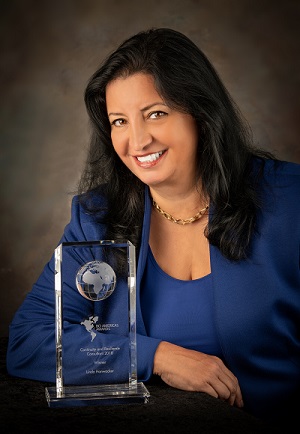 CEO and founder of the LSH Group Linda Hanwacker has been announced as the winner of the BCI Americas Award for Business Continuity and Resilience Consultant 2018.

The LSH Group is a professional services group for Business Continuity, Continuity of Operations, Emergency Management and IT Disaster Recovery Planning. The LSH Group works closely with Businesses/ Government Agencies in their various business continuity planning efforts. Linda is an experienced executive leader with over 30 years addressing IT and BC/DR planning initiatives. Linda has held several executive positions. Linda is an accomplished author writing several IT and Business Continuity books. She has also published several business continuity white papers. She has written articles that have been published in ICOR, CEO Magazine, SiliconIndia, Disaster Resource Journal, Southwest Florida Business and other industry publications. She is an adjunct professor at Florida Gulf Coast University (FGCU) teaching her own 4000 level course from her recently copyrighted book "Business Continuity & Disaster Recovery Planning" and Florida Southwestern College (FSW) in Fort Myers, Florida.
On hearing of the award Linda said "I am truly honored that BCI has recognized my contributions and accomplishments by presenting me with the 2018 Americas Business Continuity and Resiliency Consultant of the year award. I am delighted and grateful to accept this prestigious industry acknowledgment. When I stared my career over 25 years ago, I never imagined that my dedicated efforts in business continuity and resiliency would have such an impact. I first entered the industry as a Director of Business Continuity for AT&T establishing the first business continuity and disaster recovery program for their core network systems in the United States and expanded the program to their international accounts. The LSH Group, which I founded in 2006, has brought the significance of business continuity and resiliency to my customers, vendors, and academia through numerous publications, presentations, contracts and networking initiatives."
As winners of the Americas Award LInda will now be entered into the BCI Global Awards that will be announced in London, UK at the BCI World Gala Dinner in November.