Macau seminar - Blurred Boundaries, Clear Risks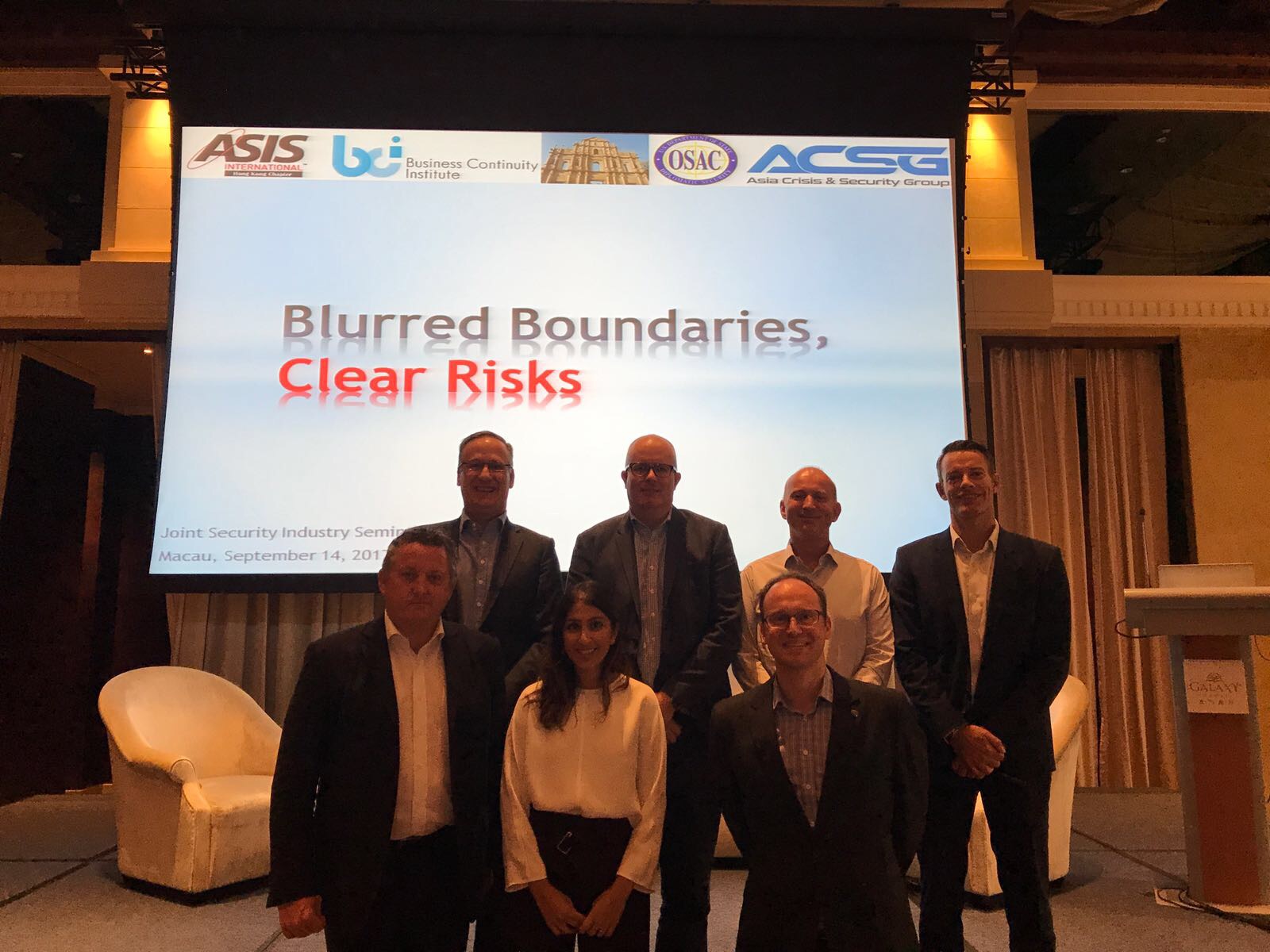 The BCI joined forces with ASIS, ACSG and OSAC in the annual Joint Security Industry Seminar, with Tyn van Amelsfoort (ASIS / Panalpina) as lead organizer. More than 50 professionals gathered in Macau on 14 September 2017 at the Oasis main room of the Galaxy Macau. This year's topic was "Blurred Boundaries, Clear Risks" with a series of speakers from diverse professional backgrounds who identified relevant key issues that straddled different functions or affected multiple functions, and gave perspectives on how to deal with this.

Neal Beatty of Control Risks shared his experience and views on the security situation and outlook in China, Macau and Hong Kong. Moray Taylor-Smith of Standard Chartered followed with a comprehensive overview of expanding laws, regulations and issues on Corruption and anti-Bribery. Rina Hiranand from Ogilvy&Mather group introduced us to the unpredictable world of Social Media in the face of a crisis, showing numerous examples, often touching, but mostly very scary.

The closing panel discussion concluded with the importance of a coordinated cross-functional crisis management structure to deal with the blurred boundaries between these clear risks.
The seminar would not have been complete without closing networking drinks in the Roadhouse.