Meet the BCI LTP: Mark Penberthy & Associates (Pty) Ltd.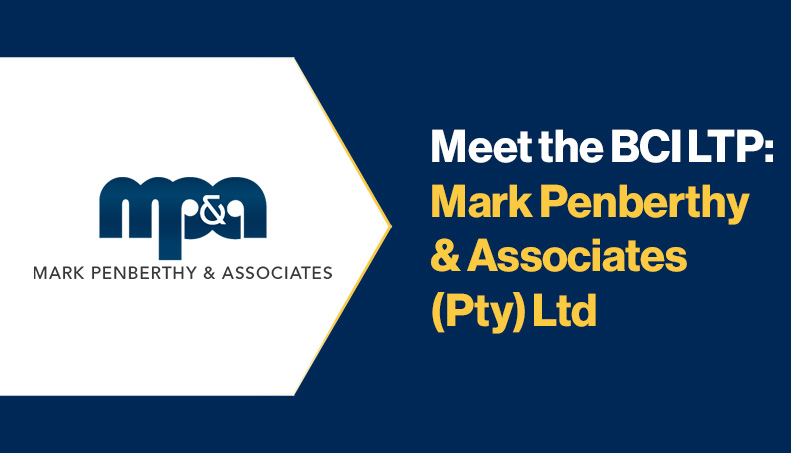 BCI Courses Provided:
CBCI Certification Course
Meet the Instructors:
Mark Penberthy FBCI

Managing Director, Mark Penberthy & Associates (Pty) Ltd.

Mark Penberthy's twenty-one year's consulting experience in Business Continuity Management (BCM) encompasses the development, implementation and exercising of comprehensive BCM solutions in a diversity of industry sectors in Africa and the Middle East.

As a Fellow of the BCI, he has achieved the highest level of International Accreditation available to professional BCM Practitioners, an attribute which greatly enhanced his skills as a BCM Consultant and Trainer. Hundreds of delegates throughout Africa, the Middle East and Asia have benefited from Mark's ability to articulate the seemingly complex subject of Business Continuity into simple, easy-to-understand principles, as well as to answer searching questions, and develop comprehensive BCM Reports.

Mark Penberthy & Associates (Pty) Ltd was founded in 2011 and is exclusively focussed on BCM best-practice Consulting and Training assignments. The company also facilitates a 5-day BIA Practitioner Workshop which guides delegates through the BCM Consulting process by populating templates with relevant, company-specific information. Completed BIA and Recovery Strategy templates are retained by course delegates.

Moreover, Mark has served as Director: SADC Regional Development for the BCI SADC Board Chapter from 2013 - 2015. In September 2013 he was awarded a Certificate of Achievement from the BCI in the 2013 "Industry Personality of the Year" category under the BCI's Africa Awards programme.
More on