Meet 2017 BCI Global Continuity and Resilience Newcomer: Semakaleng Mokonyane AMBCI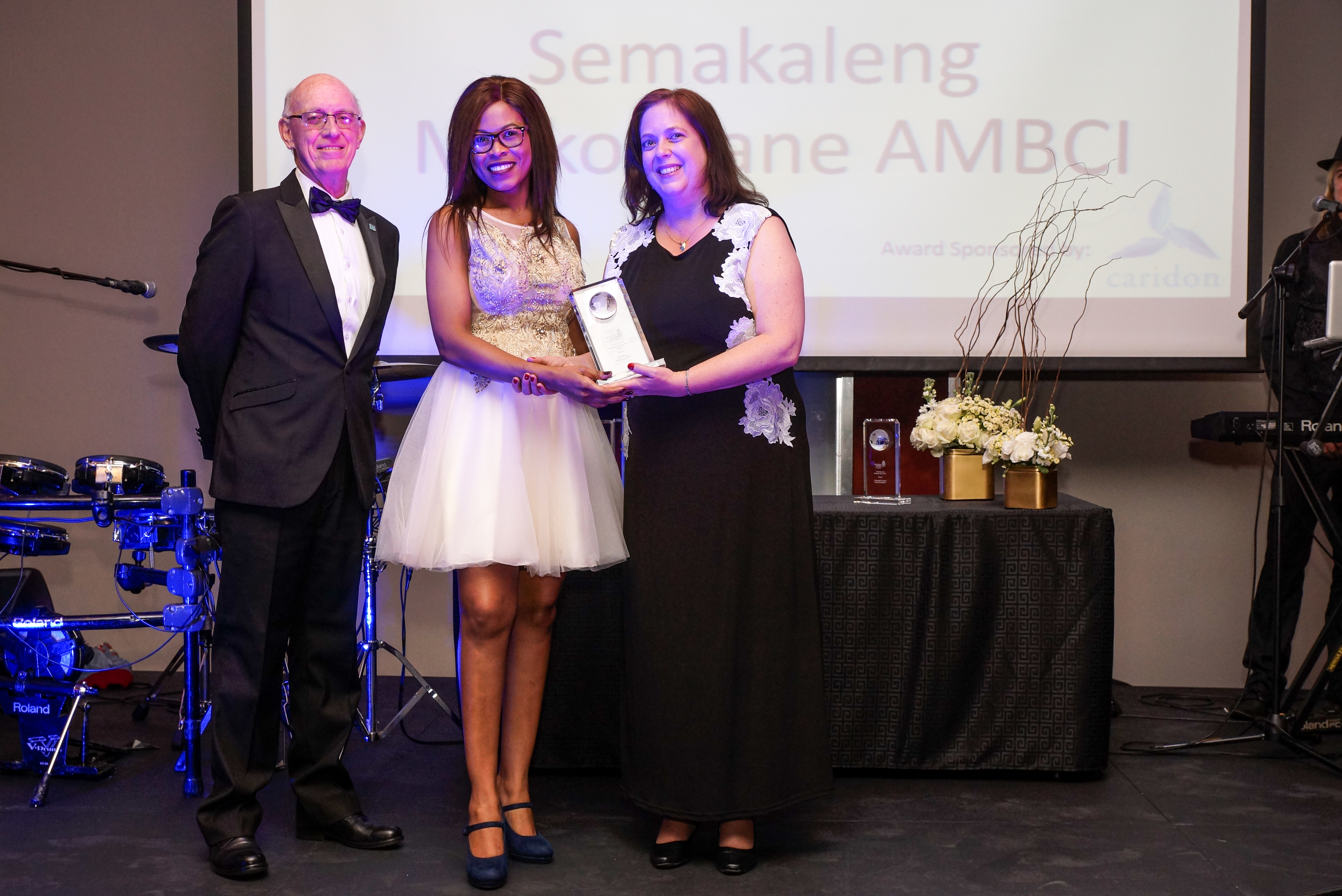 The winner of the 2017 BCI Global Continuity and Resilience Newcome Award was Semakaleng Mokonyane AMBCI, BCM senior consultant at Deloitte in Botswana. She won in the same award category at the 2017 BCI Africa Awards.
Semakaleng worked for five years at the Botswana Investment and Trade Centre as a System Support Officer and was involved in both ICT operations and system administration. In 2016, she joined Deloitte as a BCM consultant for the Cyber Technology Risk (CTR) team. She worked in the delivery of important BCM projects and she was promoted to Senior Consultant in December 2016.
Throughout 2017, she has worked on three major BCM projects, involving private and public organizations. She was responsible for preparing all deliverables and assisted with the facilitation of training and plan validations.
In terms of contributions to the business continuity and resilience industry, Semakaleng has attended various BCI Africa Conferences where she expanded her knowledge of the discipline. She has mentored junior level professionals and created awareness campaign proposals to encourage young professionals to pursue a career in business continuity and resilience.
Semakaleng is a qualified business continuity practitioner, a Certified Information Auditor (CISA), she has a Colbit 5 Certificate, an ITILV3 Certificate, a SAP Technology Certificate, a Certificate in Network Fundamentals, a certificate in Routing Controls and Concepts of CISCO-CCNA, and she is an Associate Member of the BCI (AMBCI).
"I am not only the first person but the first female to bring these awards to my country – Botswana. It's all through hard work and so many hours of dedication that I managed to make it through to the final prestigious event of the awards. Winning this has been the greatest accomplishment of my career and it has instilled confidence in me to keep developing myself to bring value and make an impact to my employer, clients and my country as a whole. The BCI global awards has, without a doubt, made me recognized not only locally in my country, but at an international level, as a Business Continuity professional. After winning these awards, I received so many requests from LinkedIn and have been invited for coffee chats, from different people seeking professional advice about the continuity and resilience discipline. Many have already enrolled to embark in this journey of continuity & resilience profession" - Semakaleng Mokonyane AMBCI
Could you be the winner of the 2018 BCI Global Awards? Submit your entry for your BCI Regional Awards 2018 for your chance to win and be automatically entered into the BCI Global Awards.
Visit the BCI website to see when your regional awards open and for more information on how to enter.
To be considered for the BCI Continuity and Resilience Newcomer Award, judges look for an individual with an enthusiastic approach to the discipline, passion for the industry and innovative ideas on how to implement and embed good practice in business continuity and resilience either within their own, or client organizations. Above all, however, they will be hoping to see potential for intellectual and professional development and trying to spot an innovator and leader of the future.
More on