Meet 2017 BCI Global Continuity and Resilience Professional (Public Sector) winner: Russ Parramore MBCI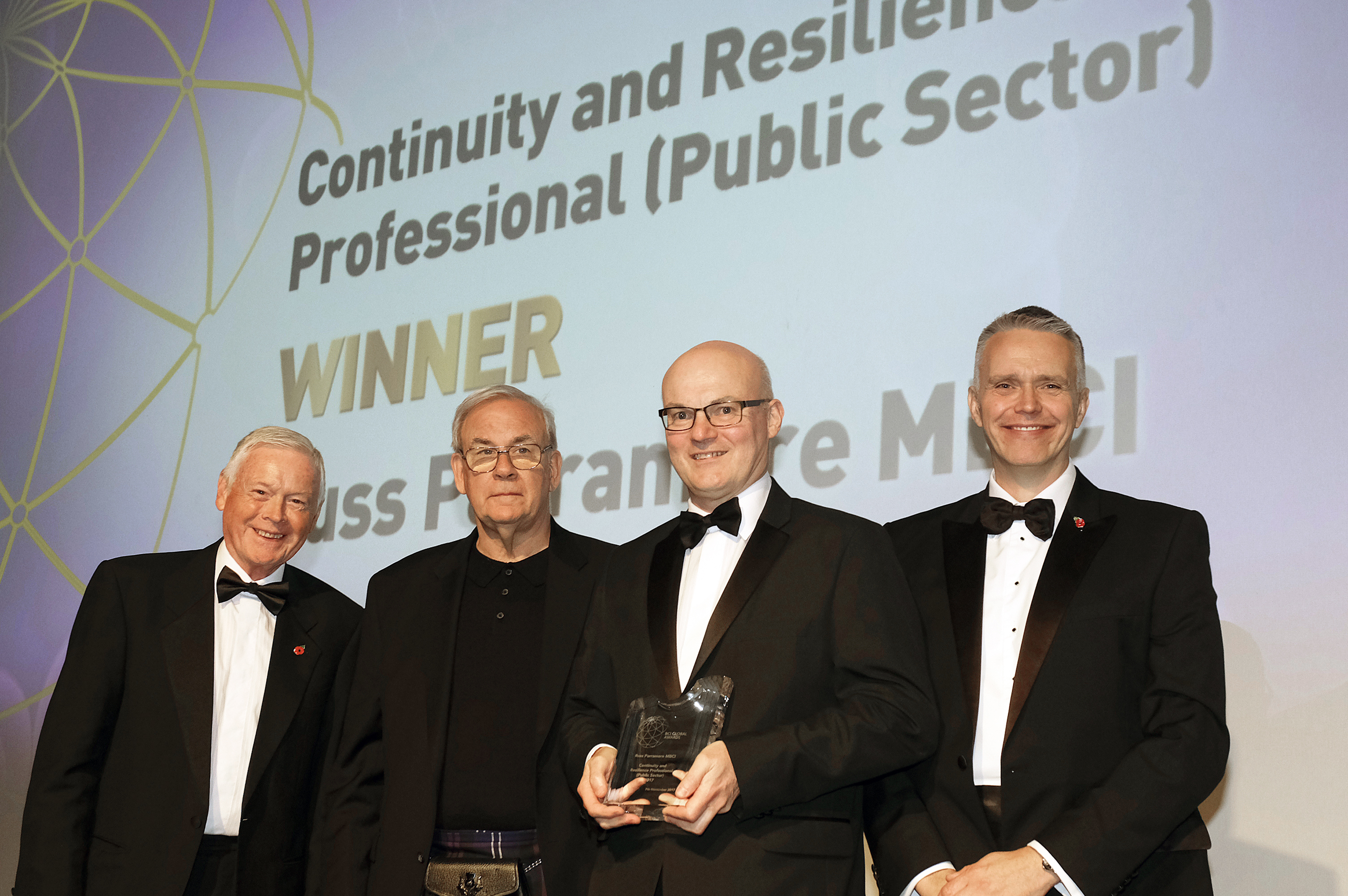 The winner of the 2017 BCI Global Continuity and Resilience Professional (Public Sector) was Russ Parramore MBCI, Emergency Planning Officer at South Yorkshire Fire & Rescue. Russ was also the winner in the same category for the BCI European Awards 2017.
Russ Parramore joined South Yorkshire Fire & Rescue (SYFR) as the Emergency Planning office in 2010. Russ revised the organization's business continuity policy and plans, he designed something fit for purpose and compliant with relevant regulations.
Russ worked to create a governance and meeting structure and new policy documents. This gave him the direction and the authority to start building a Business Continuity Management System.
During his work, Russ joined a number of business continuity forums including the Chief Fire Officers Association (CFOA), the Yorkshire & Humber (Y&H), the Public Services Business Continuity Group, and the South Yorkshire Local Resilience Forum (SYLRF).
Russ is now Chair of the CFOA BC Group responsible for developing and achieving objectives relating to improved resilience and continuity throughout all UK fire and rescue services.
Russ has written blogs and case studies for the BCI and contributes to social media groups. He has presented workshops and contributes regularly to BCI forums. He is also a promoter for BCAW and has spoken on various occasions at BCI World. He is a registered BCI mentor and a verifier for BCI membership applications.
"Upon winning the Global award for Continuity and Resilience Professional (Public Sector) 2017, I immediately attracted interest from other industry professionals. Although working within the Public Sector is often limited, I have noticed an increase in the number of requests for advice from colleagues, and invitations to contribute to conferences and seminars. I have also delivered business continuity information to a local Resilience Forum and chaired a Gold Symposium (Strategic) working Group within South Yorkshire with a theme of Risk Resilience Protective Security and Business Continuity." Russ Parramore MBCI.
Could you be the winner of the 2018 BCI Global Awards? Submit your entry for your BCI Regional Awards 2018 for your chance to win and be automatically entered for the BCI Global Awards.
Visit the BCI website to see when your regional awards open and for more information on how to enter.
To be considered for the BCI Continuity and Resilience Professional (Public Sector) Award, judges look for evidence of how the individual has used creative and original approaches within their employing organization to improve overall resilience. The winner of this award is a leading a influential professional by his/her peer group and has made outstanding contributions to the growth of the business continuity and resilience disciplines.
More on