Meet BCI Global Continuity and Resilience Consultant 2017 Winner: Kenny Seow MBCI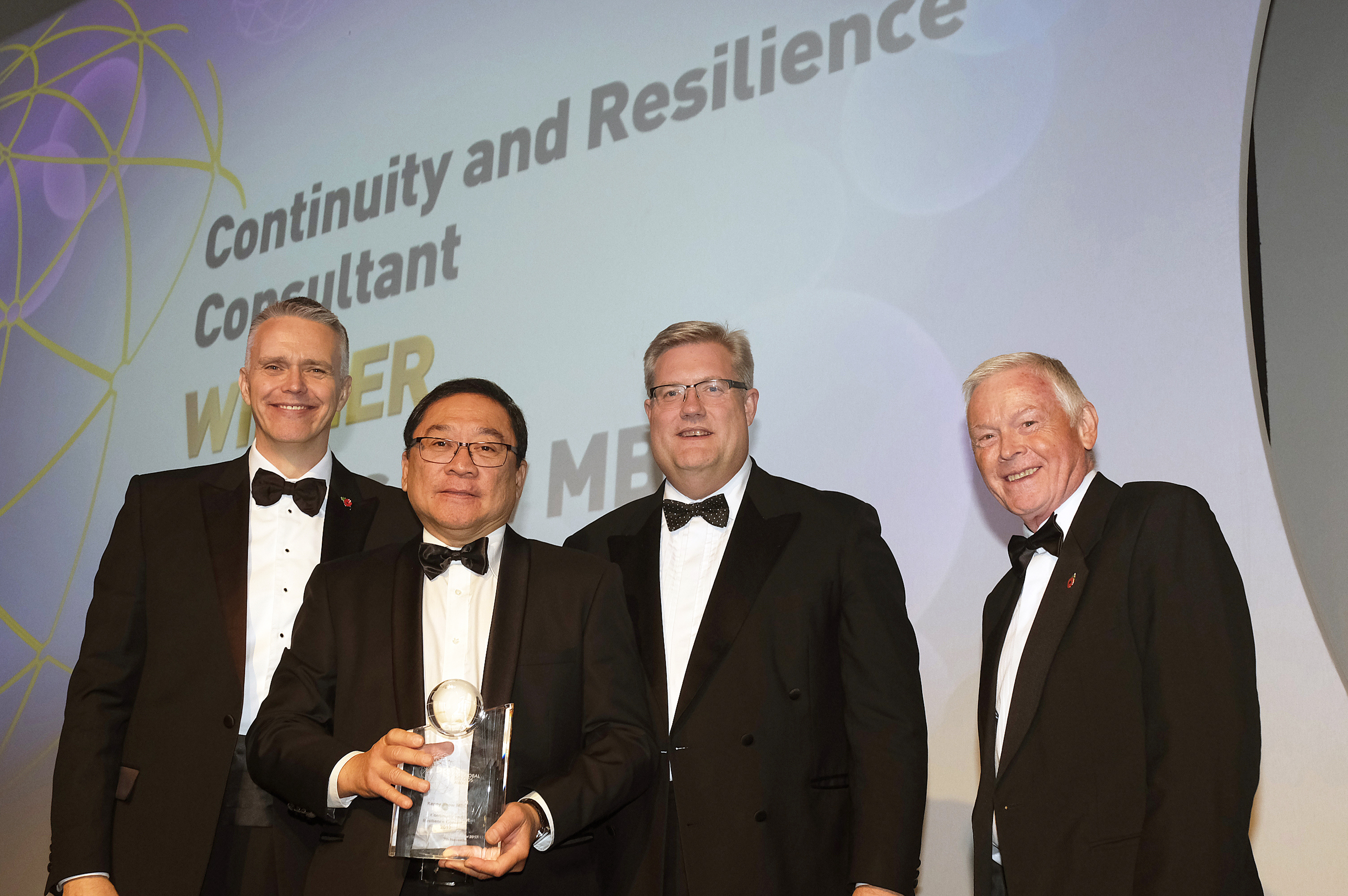 The winner of the 2017 Continuity and Resilience Consultant Global Award was Kenny Seow MBCI, who also won in the same category in the 2017 BCI Australasian Awards.
Kenny has 26 years of experience in the continuity and resilience field. He worked as a consultant for 18 years and he is now partner at Riskwest (Western Australia). Throughout his career, Kenny has delivered a full range of professional business continuity services, such as organizational resilience and crisis management, across corporate, government and community service sectors.
Between 1990 and 2006, Kenny has worked for different international well-known companies providing business continuity advisory, consulting, and services. Some examples include, Deutsche Bank, where he was responsible for the strategic development and implementation of the bank's global corporate security and business continuity program across 16 countries in Asia Pacific. Hitachi Data Systems, where he was responsible for managing the development of a disaster recovery and business continuity service. And Coopers & Lybrand Management Consultants (now PwC), where he was responsible for setting up an autonomous business unit and building a team of professional staff to provide services related to IT auditing, information security, control design, and disaster recovery/business continuity planning.
Kenny also has experience in the public sector, he worked with the Western Australia government agencies providing specialist advisory services and supporting the implementation and testing of their business continuity and pandemic plans.
In the twelve month prior winning the award, Kenny has led a working group for the revision of the BCI Good Practice Guidelines 2013, he has participated in a Q&A group to review and provide feedback on the BCI Good Practice Guidelines 2018, he wrote the 2-day BCI course Incident Response and Crisis Management, he was a stream leader at the BCI World Conference 2016, he was part of the BCI Australasian Summit planning committee, and he was part of the International Benchmarking Advisory Board at BC Management.
I am absolutely thrilled to receive the BCI Continuity and Resilience Consultant 2017 Global Award. Although this is an individual award, it is a testament to the dedication and commitment of the entire Riskwest team in helping our clients to better identify, understand and manage uncertainties. To be endorsed by our clients and recognised by peers in the industry means a lot to me and my colleagues. It encourages each of us to strive harder and extend our efforts even further as the needs of our clients continue to evolve." – Kenny Seow MBCI
Could you be the winner of the 2018 BCI Global Awards? Submit your entry for your BCI Regional Awards 2018 for your chance to win and be automatically entered for the BCI Global Awards.
To be considered for the Continuity and Resilience Consultant Award judges look for evidence of exceptional all-round skills and broad experience in the continuity and resilience space. The nominees for this category will have in-depth knowledge of the discipline and will be able to show how they have helped improve organizational resilience for more clients.
More on
About the author

Communications Executive, The BCI