Meet the BCI Training Partner - Horizonscan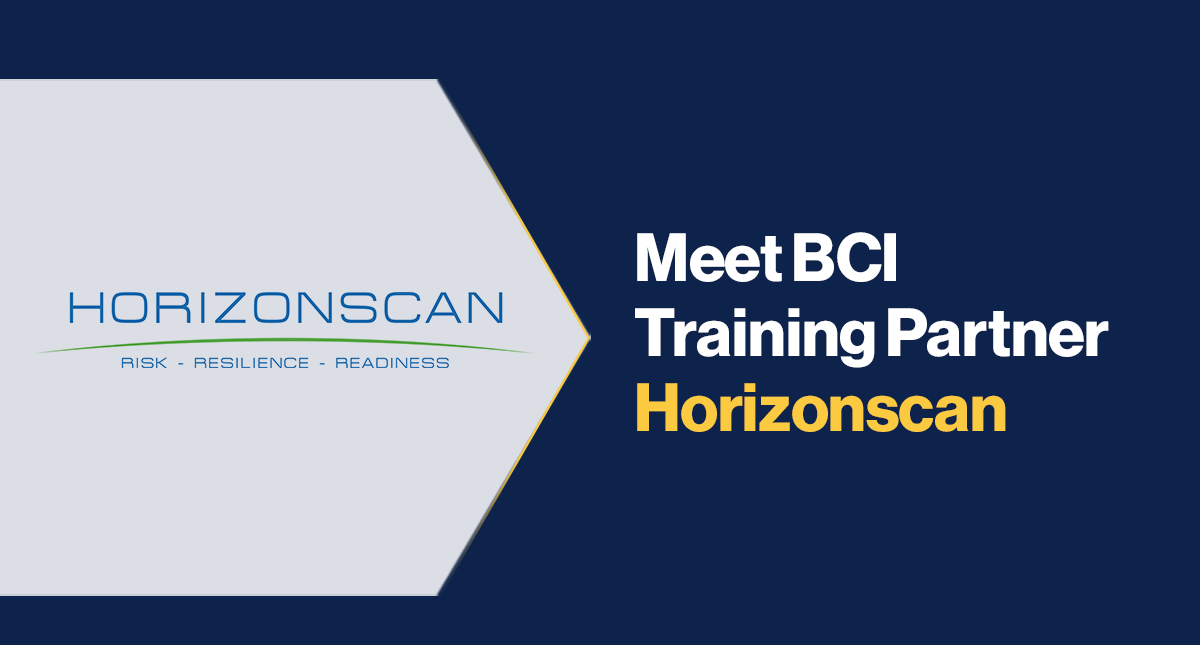 BCI Courses Provided
Business Impact Analysis.
CBCI Course.
Designing and Delivery Effective Exercises.
Developing and Managing the Business Continuity Plan.
Incident Response and Crisis Management.
Introduction to Business Continuity Management.
Introduction to Organisational Resilience.
Supply Chain Resilience.
Meet the Instructors
Shane McMahon MBCI

Client Accounts Manager , Horizonscan

Shane joined Horizonscan in 2017, bringing with him a wealth of public and private sector experience. He spent over ten years with the Metropolitan Police, working in several roles – including within emergency response teams, on counter terrorism, and in public order planning and emergency planning.

Shane's areas of expertise are Business Continuity, Organisational Resilience and Risk Management. He is a regular speaker at Resilience events and conferences.

Shane recently completed his MSc in Risk, Resilience and Crisis Management at Portsmouth University, investigating Mindful Organising in Small and medium-sized enterprises.

Shane holds professional membership with the Institute of Risk Management (GradIRM) and Business Continuity Institute (MBCI).

Russ Timpson FBCI

Co-founder, Horizonscan

Russ co-founded Horizonscan in 2012. He has two decades' experience in the fire safety and aviation sectors, including roles as Head of Safety at Virgin Atlantic, and as Fire Strategy Manager at BAA. These positions involved delivering and risk assuring both commercial expansions, such as new routes to the Caribbean, and infrastructure projects – most notably the Gatwick Skyway and Heathrow Terminal 5.

Having begun his career in the Navy and then the fire brigade, Russ has a comprehensive understanding of the strategic and operational challenges around building security and continuity into private and public sector projects.

Russ is a Fellow of the Institute of Fire Engineers, a Member of the Business Continuity Institute, and secretary of the Tall Buildings Fire Safety Network. Russ was given the European Strategic Risk Management Award in 2004, and was named International Fire Safety Professional of the Year in 2015.
More on