My business continuity lightbulb moment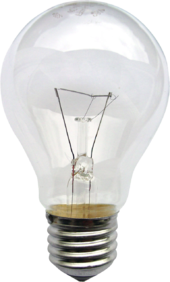 Before I started my career in business continuity – I had roles and responsibilities in emergency management and support activities. Twelve years as a professional in City Government Public Works – along the Texas Gulf Coast – had taught me well how to be prepared, to respond and to assist with recovery tasks after an impacting event. Hurricanes were not a foreign term and we experienced firsthand how devastating such forces could be.
Responsibilities changed when I moved away from Texas to an inland state where hurricanes were certainly not common. What would become very common, however, was the fact that my new role would involve continued response and support activities in emergency management – and would include impacting events ranging from hurricanes and tornadoes to wildfires and tsunamis.
Somewhere along the way, I had my "AHA moment – or moments" when I realized that proper planning might not allow us to escape the devastation of mother nature – but it could certainly help us to mitigate our losses and enable quicker and more effective response and recovery times. What I had been doing all along - could be even more effective if it included stakeholder planning, training and inclusion. My introduction to Business Continuity during that time, allowed me to come full-circle with the understanding that BCP could be the incentive AND the reward to enable continued services and operations for the company – as well as ensuring safety and security would be first and center with our employees.

About the author

Sr. Technical Expert - Business Continuity and Emergency Support
Marilyn Boatman is a Board Member of the BCI US Chapter. She is also the current Member Chair of the same Chapter. Marilyn is the Senior Technical Expert and Leader for Business Continuity, Disaster Recovery, Crisis Management, and Emergency Support for Walmart Technology. Her authority in this capacity encompasses domestic and international activities. Marilyn's tenure with Walmart Technology is marked by a 13-year record of success driving business continuity compliance with risk and audit requirements. Earlier in her career, Marilyn provided broad based leadership for the Department of Public Works in the state of Texas. Her support during numerous hurricane seasons, with significant impact along the Gulf Coast, was a precursor to a successful career in emergency management, spanning across 20+ years. Marilyn is a graduate of Texas A&M University. She is an Associate Fellow with the Business Continuity Institute (AFBCI) and was a certified member (MBCI) from 2011 to 2016. She is a Certified Business Continuity Professional (CBCP), has been a Certified Emergency Manager (CEM) with the State of Arkansas since 2009, and holds Information Technology Infrastructure Library (ITIL) Certification. Marilyn is passionate about preparedness, and delivers extensive training in Business Continuity, Disaster Recovery, and Emergency Planning to professionals across all levels. She serves as a respected mentor, both in corporate settings and within the community, most recently as a volunteer for Million Women Mentors (MWM). Throughout her career, Marilyn Boatman has earned numerous awards and accolades for her leadership during events such as Hurricane Katrina and Hurricane Rita.