Novel Coronavirus – how are organizations reacting?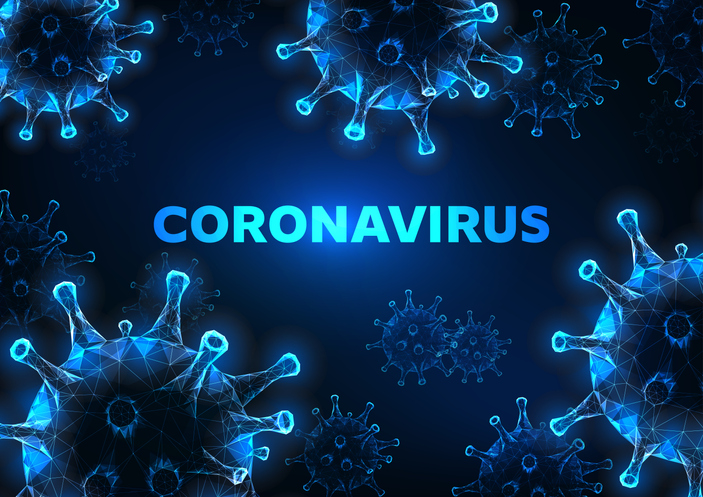 Only a few weeks ago, during the initial reports of the Coronavirus (2019-nCoV) outbreak, we hosted a webinar series in which we asked BCI members to share their plans on how they were handling what was starting to look like a pandemic.
The goal of these sessions was to create a platform where BCI members could share their experience in dealing with the virus within their organizations, as well as giving them the opportunity to pose questions to their peers about how they were dealing with particular challenges including communication, equipment and property, people, technology and insurance.
The webinar series was led by BCI member Dale Cochrane AMBCI, who chaired the sessions and shared his experience in dealing with the threat of the Coronavirus within his organization.
Communication
In this section of the webinars, we posed questions related to how participants' organizations were managing communications with their employees, customers and suppliers. These questions focused on what tools organizations were using to communicate and what sources of information are they were relying on.
Intranet communication, emails and mass communication messaging turned out to be the most used tools to communicate about Coronavirus with staff, customers and suppliers.
Intranet communication was primarily used to communicate reliable information to staff. Some attendees identified that providing FAQs and links to official channels (e.g. MOH and WHO) staff were less prone to succumb to panic and distraction by often unreliable media.
Emails and mass messaging were also commonly used to communicate updates on Coronavirus internally as well as best practices to avoid the virus, especially for those members of staff that regularly travel for work.
Top-management involvement, team meetings and collaboration were also identified as crucial elements to keep employees and staff informed.
The fundamental role of top management is setting the tone of the communication as well as being reassuring amid the panic generated by the rapid spread of the Coronavirus. Moreover, top management involvement and collaboration with security and incident management teams was seen as critical for communications to be effective.
Equipment and Property
In this section, discussions focused on what kind of equipment organizations have put in place to counter the spread of Coronavirus and any issues related to facility management.
Washing hands and promoting personal hygiene practices appeared to be the most used procedure by organizations.
Most attendees also reported that their building management had organised hand sanitizer stations in all offices, meeting rooms as well as customer areas where organizations hosted members of the public (e.g. banks). Others reported that their organization was providing desk wipes to all their employees.
Some attendees also mentioned that their building management had planned for an increased amount of cleaning. In Hong Kong, one of our participants reported that the office was being cleaned five times per day.
Masks were not in common use within organizations as some attendees pointed out that normal masks do not offer protection from the virus, only those with a specific filter provide protection from the contagion. Other attendees also pointed out at that guidance and advice from both the CDC and the WHO did not require for masks to be worn in the workplace. Conversely, a few attendees based in China were using masks and reported a shortage in the country and that resulted in them having to order them from Brazil.
Communication with agency and estate management companies was considered essential for most attendees, who reported that it was critical to avoid confusion amongst staff members.
People
When it comes to managing people during a potential pandemic emergency such as the Coronavirus, many issues were raised by our attendees.
Working from home and special quarantine leave were identified as the most common practices within organizations, especially for those employees required to travel to China.
Some organizations also required their staff to complete a 14-day working from home arrangement on their return from Asia. In some cases, organizations even put in place travel bans to greater China and countries throughout Asia.
The role of the crisis management teams has been considered essential in communicating with staff about the current state of the Coronavirus and procedures to prevent contagion.
External visitors were another major issue raised during the session, as external people entering an organization could pose a health risk if they are unknowingly carrying the Coronavirus. Some attendees reported that their organization has put a system in place in which all visitors must declare if they have recently returned from China.
Another issue that was raised was how to cater for staff whose relatives had been exposed to or contracted Coronavirus. In this case, organizations have put in place precautionary measures that extend beyond their employees (e.g. family members). During the discussion, some attendees strongly advised to encourage such employees not to come into the office.
Technology and Insurance
In this section attendees discussed technology and insurance implications related to the Coronavirus outbreak.
Some organizations reported that they were struggling to access systems of suppliers whose offices had been shut down due to Coronavirus. One of the suggestions made during the session was to communicate with the suppliers as much as possible and set SLAs so that supply is somewhat guaranteed.
In terms of insurance, at this stage attendees did not report any claims being made to their insurance providers in terms of business disruption caused by Coronavirus; some of them only reported relying on travel insurance due to a sudden change of plans for their traveling staff.
Conclusion
Intranets, emails and mass messaging services were identified as the most commonly used tools to communicate reliable information and updates to staff.
Monitoring staff travel plans and implementing working from home policies to prevent contagion within organizations was one of the most common measures put in place by organizations.
Managing suppliers, establishing SLAs and sharing information with third party providers was also considered essential in ensuring the continuity of operations.
Global:
Australia:
Hong Kong:
Malaysia:
Thailand:
Singapore:
Indonesia:
Automotive:
Banking:
Electronics:
Entertainment:
Manufacturing:
More on
About the author

Marketing & Content Manager , The BCI