NSW forum event - October 2018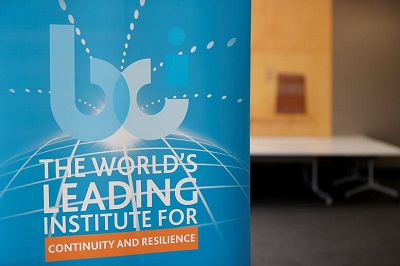 On Wednesday 24 October 2018 the NSW Forum team held their fourth Forum Meeting for the year which was hosted by the NSW Government Department of Finance, Services and Innovation (DFSI) at Rawson St Sydney.

There were approximately 45 members and guests who attended the meeting.

There were two presentations, one by Dale Condon, BC Manager, DFSI, who presented on the development of the Incident Escalation Protocols and Matrix at the DFSI, and another by Roger King, BCI Australasia Director and Board Member who presented on the Human Aspects of Business Continuity.


Presentations and overview:

Dale Condon, Business Continuity Manager, Department of Finance, Services and Innovation.
The topic of Dale's presentation was "The Journey of the Incident Escalation Protocol and Matrix" and emphasised the importance of having an effective and mature incident escalation protocol in place to ensure a prompt and efficient response from the very start of any business disruption event.

Dale's presentation covered the journey that the Department of Finance, Services and Innovation has been on in developing the protocols and matrix, the results, and what is next for the Agency in terms of maturity in Incident and Crisis Response.

Roger King, BCI Australasia Director and Board Member.
The topic of Roger's presentation was "The Human Aspects of Business Continuity" and covered the support that people need after an event. These are the human aspects or elements associated with the management of people involved in, or affected by, a disruptive event in order to minimise trauma, maximise productivity and recover, thus achieving the objectives of business continuity.
Bios:

Dale Condon

Dale is the Business Continuity Manager for the NSW Government Department of Finance, Services and Innovation (DFSI), responsible over the past five years for the business continuity & incident / crisis management program throughout the organisation. Prior to this, Dale held the role as Business Resilience Manager at the investment bank ABN AMRO, which later became the Royal Bank of Scotland. Dale's background includes an extensive banking industry career covering trade finance, lending and leasing operations and credit administration / business support. As a divisional manager, she prepared her teams for recovery readiness during business disruptions.

Dale's current position sees her deliver expertise daily on business continuity, resilience, incident response and crisis management. She engages with all levels of the Agency, to ensure preparedness to provide a complete and interdependent response to all and any type of business disruptions. These range from a minor incident that disrupts business operations to a major crisis that invokes the full crisis management organisation. Her passion for business continuity is a reputation that precedes her with whomever she engages.

Roger King

Roger is a Member of Business Continuity Institute (MBCI) and currently NSW Director and Board Member. He has worked in a number of telecommunications and IT areas commencing IT DR projects in October 1997 when transferring from CBA to EDS. Since that time Roger has gained in-depth experience in Service Continuity and Disaster Recovery Planning, testing, reporting and execution; Business Continuity Plan development and exercising; and IT Service Continuity Management framework development.

In 2016 he was awarded the Continuity and Resilience Professional (Public Sector) award for a project that took a large company from having a red Audit item for their DR capability to a documented and tested Service Continuity Management framework and demonstrated recovery capability.

He enjoys photography and is currently President of the largest photography Club in NSW and is a proud grandfather of 4.

NSW Forum Team:
Roger King, Shaun Allingham, Kathryn Burnett, Chrys Bekiaris and Nelum Cowell.