OnSolve – winner of the BCI Continuity & Resilience Innovation Global Award 2017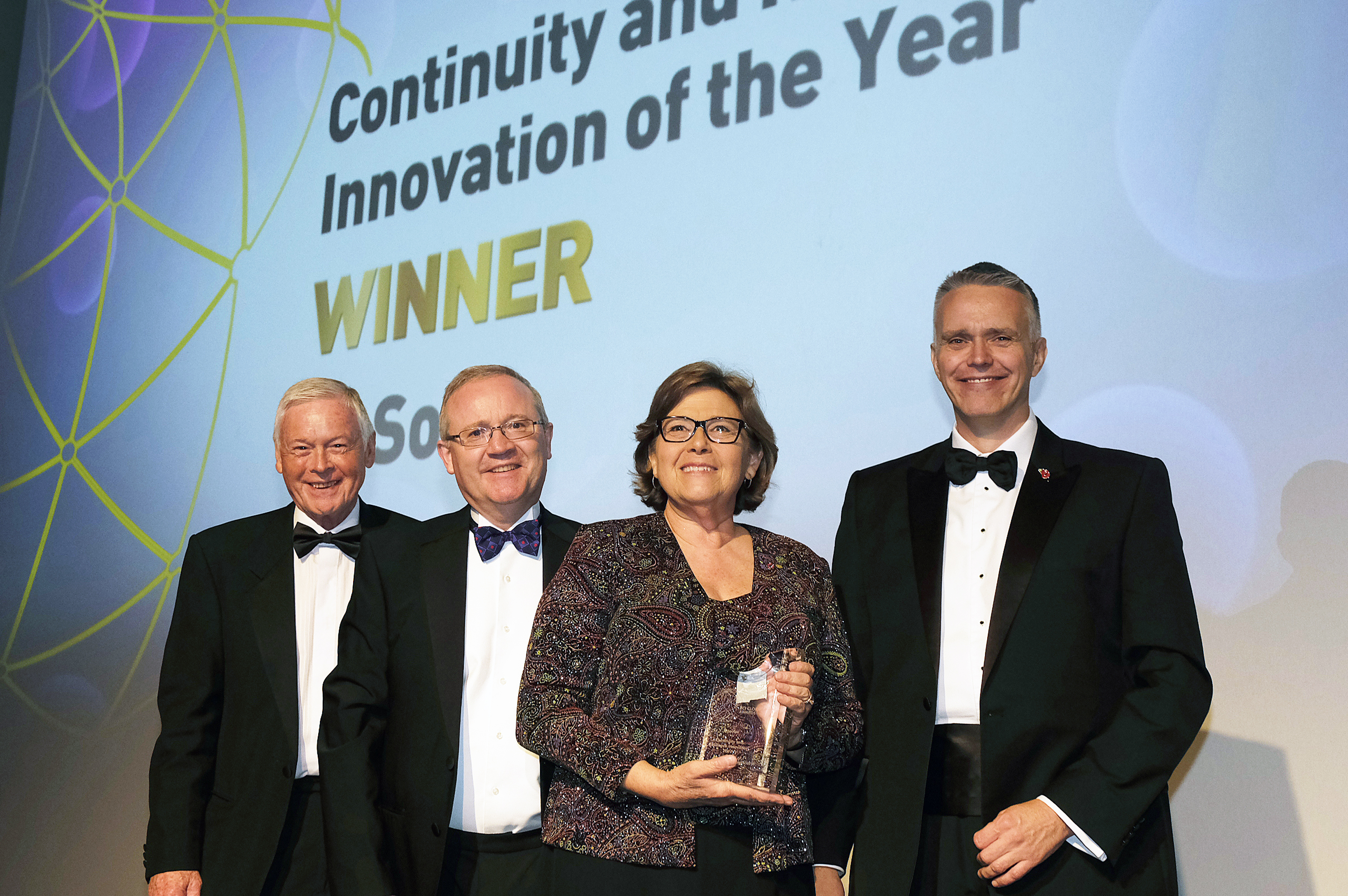 The winner of the 2017 BCI Global Continuity and Resilience Innovation was OnSolve, market leader in cloud-based communication and collaboration tools capable of delivering critical notifications and alerts, and also winner of the same award at the 2017 BCI Americas Awards.
Whether it's emergency situations that threaten public or employee safety, or routine organizational messages, OnSolve provides solutions to organizations across the globe with tools to communicate quickly and securely.
OnSolve entered the awards presenting several innovative features launched in the course of 2017. These solutions were created to address communications concerns resulting from mobile workforce growth and the introduction of new technology.
OnSolve presented an innovative messaging system, enabling organizations to send secure messages and track their employees, a foreign language message translation system, which allows their clients to reach and notify a broader community with different languages, a locating system able to select a geographical map and send alerts to recipients who are physically located in that area, a 'placeholder' system to allow the creation of custom notification templates, and a reporting system allowing clients to create custom queries to analyse the results of sent messages.
OnSolve's solutions have received several recognitions and awards from both magazines and famous institutions, such as Continuity, Insurance & Risk (CIR) Magazine and the MIT Enterprise Forum (MITEF).
Customer feedback has also recognized OnSolve's solutions as easy-to-use, technologically advanced, fast, reliable, effective, and critical their business, both in the public and private sector.
"To be recognized not only among peers in the U.S., but globally, is a testament to our focus on developing innovative solutions that help clients ensure business continuity, disaster recovery, and ultimately address the increasingly complex threat landscape they face each day," said Daniel Graff-Radford, Chief Product Officer, OnSolve. "We are honored to receive the BCI Global Award."
Could you be the winner of the 2018 BCI Global Awards? Submit your entry for your BCI Regional Awards 2018 for your chance to win and be automatically entered for the BCI Global Awards.
Visit the BCI website to see when your regional awards open and for more information on how to enter.
To be considered for the BCI Continuity and Resilience Innovation Award judges will consider innovations which must be a NEW commercial product or service or an in-house initiative developed to help deliver a more effective continuity and resilience programme. The Judges will be looking to see how the innovation, which must have been launched in the past 12 months, is being used to practical advantage by customers or colleagues.
More on