Operational Resilience Self-Assessment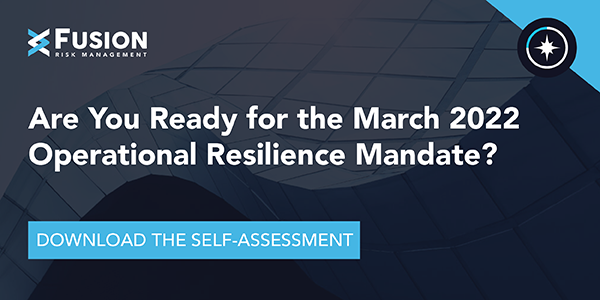 Regulators are expecting firms to be prepared to demonstrate an understanding of important business services, how they are delivered, and the maximum downtime your customers and the market can withstand by March 2022.
Are you ready?
Download a complimentary self-assessment to see how prepared your organization is ahead of the March 2022 deadline.
More on