Paul Kirvan FBCI - Experiences with the BCI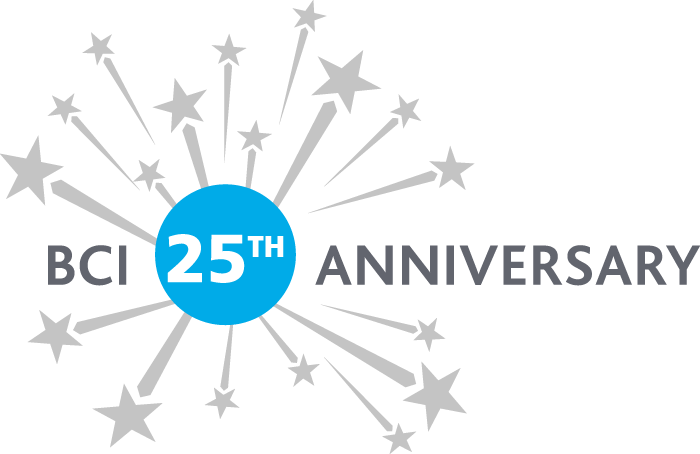 My background prior to business continuity was in telecommunications, where I served as a telecoms manager for several organizations. Interspersed with those assignments were jobs with publishing companies, such as McGraw-Hill, where I served as an editor. A publishing firm I worked for in 1985 was acquired by another firm, and I lost my editorial job. I reached out to another publishing firm in the Chicago area, got a job and moved there for six months. During that time I wrote a number of detailed pieces on telecommunications disaster recovery, as I had prior experience in that area. When I left that job six months later and returned home, I started my own consultancy business and started writing articles and conducting seminars on telecommunications DR planning. It turned out there was a demand for that information and I got business writing and speaking on the subject.
During a trip to Brighton, England for a telecoms management conference in 1988, I connected with a colleague, Peter Gentle, who also had an interest in telecoms DR. We jointly developed a two-day seminar on the topic, delivered it in 1989 in London and Birmingham, and during that period of time I had connected with Frost & Sullivan in London where they invited me to deliver my seminar for them. During one of my London seminars I met Steve Yates, FBCI, who at the time was working for British Telecoms in the area of DR. Steve became a regular guest speaker at my seminars, and he introduced me to others in the emerging BC profession, such as Andrew Hiles, who was founder and head of Survive! and later the founder of the BCI. Over time and multiple visits to London I got acquainted with the movers and shakers of business continuity in the UK and the Continent. I remember many visits to the Survive!/BCI launching place, the Chapel, where I met Tony Shepherd, Chris White, Ron Ginn, Jim Burtles, Brian Doswell, Lyndon Bird and other early players in the BCI story. Much of my knowledge in the profession I owe to those pioneers of the profession.
My involvement with Survive! expanded to where I became the North American Editor of the Survive! Magazine in the early 1990s. At that time Claire Johnson was editor of Survive! magazine In the UK, and I worked regularly with Claire in preparing my edition of the magazine. In the U.S., I began working with Phil Rothstein, FBCI, a BC consultant who started a very successful publishing business. Later, in the early 2000s, I worked as editor for Contingency Planning and Management (CPM) magazine, an interesting leveraging of both publishing and BC/DR skills.
When I learned about the creation of the BCI from my colleagues in the U.K., I knew I wanted to be a part of it. During a Survive! conference in Atlantic City, NJ I joined the new BCI as member #20, and took my exam for FBCI during that event. Several of my American colleagues did the same.
BCI activity in the U.S. took off slowly. From that point in time (1994) to where the U.S.A chapter launched in 2008, we had an office for coordinating activities but nothing really formal. Clearly, countries like Canada, Mexico, and Australia, and regions like Western Europe, Eastern Europe, the Far East, South Asia, Middle East, South America and Africa were also great prospects for expanding the BCI's global presence. The past ten years have seen significant BCI growth around the world. Over the years, I've had the pleasure of working with several BCI Executive Directors, including Peter Barnes, John Marsh, and Lorraine Darke, plus Lyndon Bird, a former BCI Board chair, and long-time BCI Technical Director.
My first time on the BCI Board was when I was co-opted to fill out the term of a BCI board member who left the board in 1996, making me the first from the U.S. to sit on the BCI Board. Since then I've served six years on the Board by election. Other U.S. colleagues who served on the BCI Board over the years included Larry Kalmis (he also served as BCI Board chair, the only American to do so), Kathleen Lucey, and Brian Zawada.
One year I flew to England to attend an in-person Board meeting at BCI offices on Marsack Street. A very nasty snow storm the previous day made driving a serious challenge. Somehow I made it to the office, and it turns out Lorraine Darke and I were the only on-site board members. All the others stayed at home. Lorraine later drove me to the train station, a brave act to be sure.
Founding the BCI U.S.A chapter was a great experience, all made possible by the original team of Doug Weldon, FBCI, Kathleen Lucey, FBCI and Jerry Varney, FBCI and me. Today the chapter is very strong, involved with many activities, has a robust training program, and offers members many useful services in partnership with the BCI central office. By the way, the BCI central office used to be called the Secretariat.
Over the years with the BCI I've volunteered for many activities and am still active today. Here's a quick list:
Spoke at BCI conferences, including the World Conference

Vice Chair of the Global Membership Council

FBCI candidate assessor (still do this)

Awards judge (still do this)

Contributed to various BC Awareness Week programs

Edited the Good Practice Guidelines U.S language edition

Published articles in BCI publications

Wrote a How-to Guide for the GPG

Mentored several BCI members using the BCI Mentor scheme (still do this)

Founding board member and Secretary of the BCI U.S.A. Chapter
In short, it's been a great experience for me over my years with the BCI. New leaders are taking the Institute to greater heights, and it's interesting how the profession has survived and gradually achieved greater recognition and acceptance.
More on
About the author

Consultant
Independent consultant with over 25 years in business continuity, disaster recovery, IT auditing and technical writing. Founding board member of the BCI USA chapter, former Vice Chair of the Global Membership Council, former member of the BCI Board, and former FBCI assessor.
Currently a BCI Awards judge; also a contributor to the BCI USA chapter web site. Prepare and deliver webinars and podcasts; contributor to www.searchdisasterrecovery.com; over 150 articles published.