Peter Power FBCI - Experiences and memories with the BCI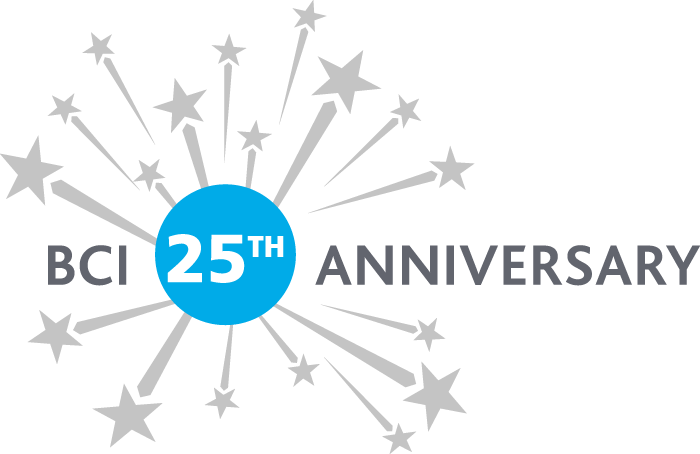 It's difficult to imagine nowadays a time when the BCI didn't exist. 25 years ago South Africa had just held its first ever multicultural elections, the Channel Tunnel was newly opened and we still considered ourselves as part of something called the Common Market.
Since 1994 I've been exceptionally fortunate as a BC consultant (and one of the first BCI members, becoming a Fellow in 1999) in travelling all over the world to meet some truly wonderful people as BC has progressively spread across just about all countries.
I've lost count how many BC conferences I've been luckily enough to chair or just speak at in very many different cities, or articles I've written for magazines, newspapers, or guidebooks. For some years I was the author of 'tall stories' (a pun on me being tall) where each month I tried to expand on new BC themes, but always finishing on something humorous. On which point, let me recount just a few of the not so serious experiences I've had, so far, in the last 25 years:
Hong Kong - The night before the conference we discovered that I was too tall to stand upright on the podium. Overnight my hosts solved the problem using lateral thinking, not by lowering the stage, but removing a few ceiling tiles instead, so the top of me just disappeared!
Australia - On my second (short) speaking tour I was fortunate to get a decent seat/bed on Virgin Airways. High above the Indian Ocean with dim cabin lights only, I was sitting at the bar (feeling rather James Bond-ish, but looking ridiculous in Virgin supplied pyjamas) rehearsing my first BC conference speech. Someone beside me politely asked if I would entertain a wide awake toddler so his exhausted parents sitting close by could catch some sleep. I was happy to assist - and some hours later realised the infant was Sir Paul McCartney's bemused grandchild (who, like many others, struggled even to pronounce Business Continuity, despite my repeated attempts...).
Canada - For many years I was very much associated with the WCDM conference that annually attracted to Toronto some of the finest BC and other professionals around the world. Many have since become good friends. I recall chairing one particular panel session of global thought leaders in front of over 1000 delegates where the first question I asked was a fundamental point about the importance of BC. Each panellist in turn looked at me completely mute, unable to say anything while shuffling their feet, looking at their watches. I was horrified. The audience was bemused. Then one of panellists burst out laughing, saying it was all a pre planned stunt, just to wind me up! The entire hall erupted into laughter. Most importantly, the panel and delegates 'connected' (although not exactly as I had planned). From then on there was a highly constructive atmosphere that made the session one of the best ever.
But sometimes, events as a BC consultant can sadly go the other way. One above all other stands out: In 2004 the BCI asked if I would represent them on a BBC Panorama programme, working through a table top exercise in front of cameras for later broadcast. We were not told the scenario in advance.
Sitting beside Michael Portillo and a few others we looked at various response options in the event of terrorist attacks on the London Underground, creating panic and disrupting commuters and businesses in our capital city.
Being the BBC, the special effects were highly impressive, so when the following year I was asked to run a BC exercise for a client in the centre of London I decided to use some fictional TV news images used the year before by Panorama. Bearing in mind the Underground had already been bombed by terrorists over 20 times before, it was an obvious scenario to use, albeit my own exercise focused on the effects of an above ground explosion injuring people heading to their offices who had been forced onto the streets by a series of smaller devices on the Underground.
By tragic coincidence the date of my exercise, set by my client, was 7 July 2005. The same day and time that real terrorists attacked the underground. The exercise room quickly became a real time crisis centre and I reverted to a role I once had many years previously.
When the dust had eventually settled, my client decided to reschedule the exercise a few weeks later - which turned out to be the same day that terrorists once again tried (but this time failed) to detonate more bombs on the Underground. For some reason, I was not invited back again.
My real mistake was to say this during a live TV news interview where my intention was only to stress the importance of exercising any BC plan. However, once the often naive conspiracy theorists take another view they never let go. Even nowadays.
So where does all this leave us? Looking back over the past 25 years I believe three key topics connect lessons from the past with ideas for the future:
There is seldom a precise BC answer to cater perfectly for everything that might happen. Every choice usually comes with a penalty of some kind and there is seldom, if ever, an ideal solution. An otherwise good decision, but taken when it's far too late, is pointless. Clear and unequivocal data is always elusive in a crisis.
The capability to apply BC should not be seen as something that can simply be created as and when needed. It requires a systematic approach that involves structures and processes, evaluated and developed in a continuous and purposeful way, always looking ahead to future/likely business interruption points in our highly interconnected world.
BC is rarely a straight forward linear activity. Activities in a business drama might be concurrent, their relative importance can change with events and all should be subject to continuous review. It also helps a great deal to exercise in advance, although be warned that using the reality of previous case studies just might result in fiction and reality getting a bit too close...
More on