Public to Private Sector- What are the benefits?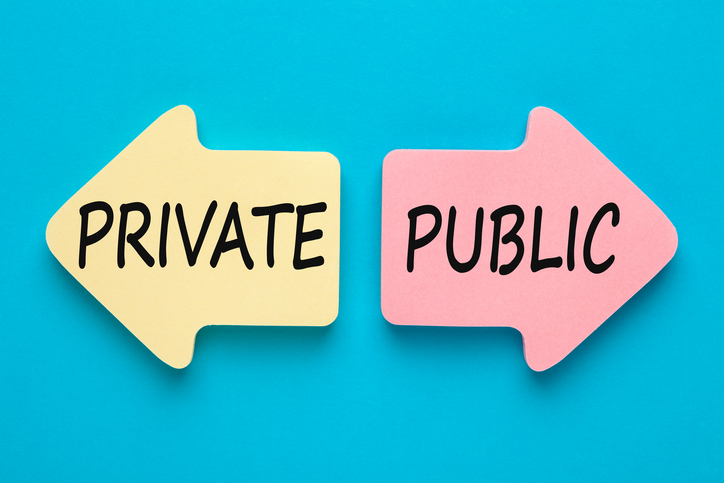 Statistically, public service careers are still primarily seen as a 'job for life' with over two-thirds of staff retiring at the end of their normal job expectancy. But with many of these retirees being in their early fifties, what does life offer outside those government institutions? The natural progression for many of the silver brigade is into the world of organizational resilience. But how easy is the transition from public to private sector?
All retirees, no matter what particular service they worked for, collect numerous in-service skills throughout their careers. Some, however, never attain any outside their own profession's qualifications either academically or vocationally. That doesn't mean that they aren't an attractive proposition for private sector employers, but not all HR departments or recruiters understand these skills if a recognised certification isn't available.
Another potential blockage to recruitment is the lack of a CV. On a recent public service pre-retirement course, only 2 out of 22 had an up-to-date CV. This may sound ridiculous to young or existing private sector employees, but many of the 30-year plus public-sector veterans never needed a CV. Imagine building one from scratch, trying to remember three decades of evidence…
If employers can see past this, what are the positives of a lifetime in public service? Employees leave government institutions being adept at taking and giving direction and working long hours without question. They are highly skilled when communicating via written or verbal messages with people from all levels within their organization, other agencies, and the public. They can use confidential information appropriately, whilst being compassionate, adaptable, thinking critically, and working unsupervised.
These benefits aside, an ex-public service employee's greatest asset is their exposure to years of high stress level incidents. This may seem negative to some, but it is actually a huge positive to employers. How many so called 'incident response teams' in the private sector have actually dealt with a single serious incident; one involving loss of life, large-scale destruction or the safe evacuation of thousands of people? This is where public service employees come into their own. Most, if not all, are likely to have dealt with several serious incidents or crises during their careers, and lesser but significant incidents on a more regular basis.
This frequency of exposure to incidents makes public service employees much more 'combat-ready' than their private sector counterparts. A Masters degree in disaster management does not prepare you to deal with a disaster. That isn't to say that academia doesn't play a part in preparing organizations or response teams for dealing with incidents, but as Moltke the Elder says, as paraphrased in the book Moltke on the Art of War, 'no plan survives contact with the enemy'. Meaning that plans are useful in the first instance of an incident but generally as the situation changes unexpectedly, as it always does, experienced people make the biggest difference between success and failure.
So, how can our public service colleagues prepare for life in the private sector?
Write a good CV which emphasises your experience in relation to the organizational resilience job you want to go for.

Attend industry networking events, for example, a BCI Regional Forum or National Chapter, where you can meet likeminded people and even potential employers.

Believe in your own skills and abilities, because if you don't, no one else will.
There is a great life outside of public service, but you have got to go and get it.
For more information on where to attend networking events, visit the BCI event page at https://www.thebci.org/events/event-calendar.html
More on
About the author

Director
James McAlister MA DipBCM DipEd FBCI FICPEM is a former police officer with over 30 years' experience in Business Continuity (BC), Crisis, Major Incident & Disaster Management, Civil Protection, Emergency Planning, Security, Firearms, Public Order, Training and Exercising. He has advised, planned and led many operations and exercises throughout the UK and internationally including political party conferences, major sporting events, royal / ministerial visits, counter terrorism operations, public order events and environmental / man-made disasters. In 2005, James was chosen by the UK Government to become a member of the European Union Civil Protection Team and since then has deployed on missions ranging from the Sichuan Earthquake – China 2008 to Super Typhoon Haiyan - Philippines 2013. He has a Master's Degree and Diploma's in Business Continuity Management & Education; is a qualified higher education teacher, assessor, coach and a BCI Approved Instructor. James is the Chair of the Business Continuity Institute, former Chair of the Global Membership Council, North West Region Forum and subject matter expert to the UK Association of Chief Police Officers. He is a Business Continuity ISO 22301 Lead Auditor and a former member of the British Standards Institute's Societal Security Resilience Group. James is a Fellow of the Business Continuity Institute and Institute for Civil Protection & Emergency Management Since forming his consultancy 'Crisis Prepared Limited', he has worked with many global high profile clients across sectors including retail, manufacturing, banking, healthcare, medicine, insurance, utilities and food products. James has won 13 prestigious industry awards recognising his expertise in the areas of Crisis, Major Incident and Business Continuity Management. Specialties: Crisis, Major Incident & Business Continuity Management / Civil Protection / Resilience - Planning, Training, Test / Exercising and Audit - All Sectors