Resilience enables organizations to survive and thrive in a changing environment.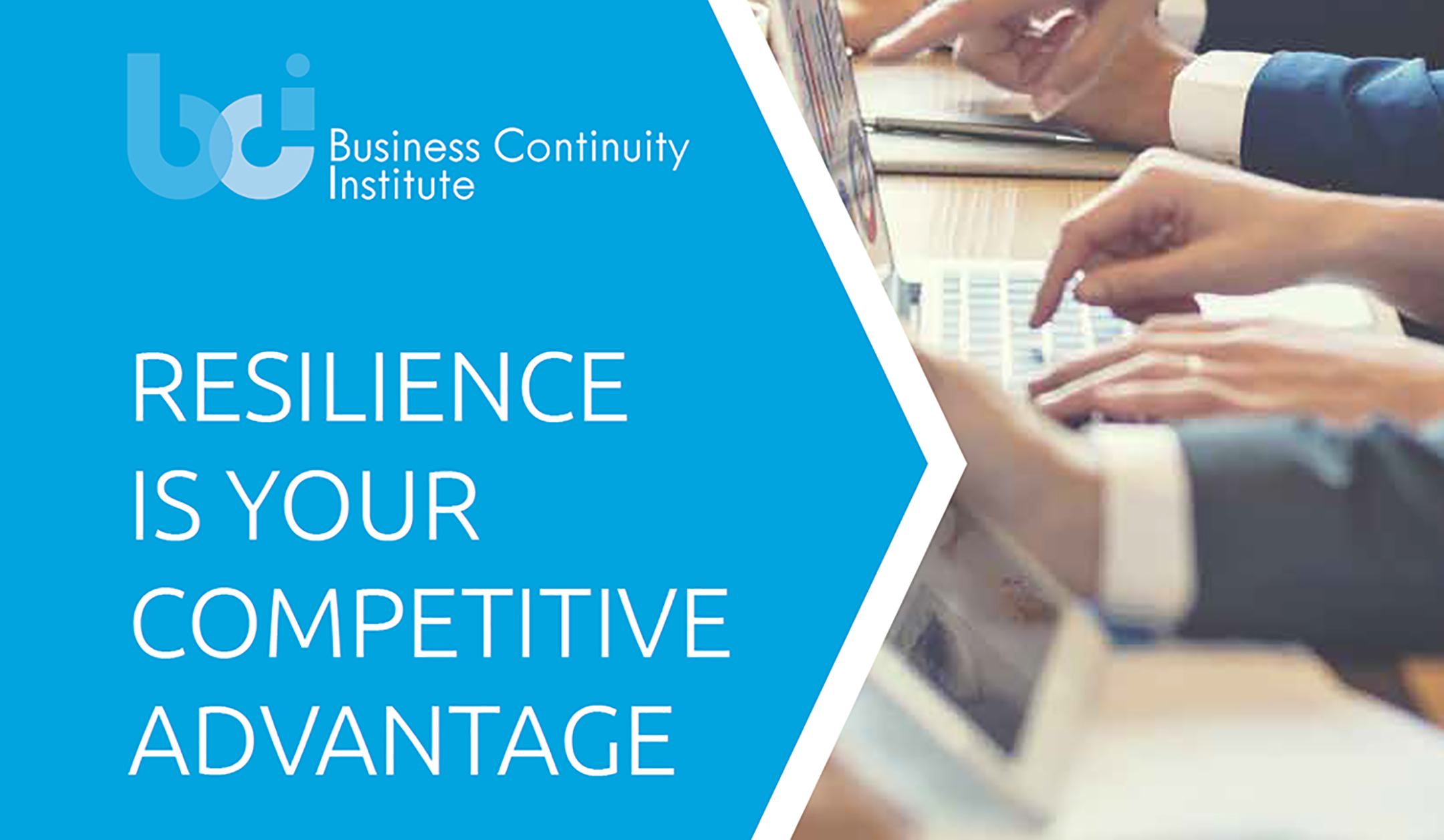 Resilience enables faster recovery and response, which minimizes personal, financial, and reputational losses associated with an incident.
Caversham, UK, 12th January 2018: With today's fast-changing environment and the advancement of technologies, resilience is a strategic and commercial imperative that can improve long-term competitive advantage in the digital economy. This is what emerges from the latest BCI white paper, "Resilience is your competitive advantage," in association with the SAP Digital Interconnect team.
The research points out that resilience poses a series of demands, from the capability to respond to changes quickly and decisively, to strong leadership from top management to build it across the organization. If these demands are met by the organization, resilience can become a 'digital business enabler' and can be turned into an organization's competitive advantage.
Gianluca Riglietti CBCI, Research and Insights Manager at the BCI, and author of the report, commented: "This white paper shows how important it is for organizations to become resilient. The threat landscape is becoming increasingly complex and interconnected, which is why preparedness today is key to success more than ever. Having different disciplines work together (such as business continuity, information/physical security and risk management) would allow for faster responses and recovery. This has the potential to avoid personal, financial, and reputational losses. In addition, as organizations embrace more digital processes, resilience can work as a "digital business enabler", which can turn change into a competitive advantage."
SAP Digital Interconnect, formerly SAP Mobile Services, provides cloud-based engagement services and programmable digital interfaces.
---ENDS---
For more information please contact Marianna Pallini CBCI, Communications Executive at the Business Continuity Institute at marianna.pallini@thebci.org
About the Business Continuity Institute
Founded in 1994 with the aim of promoting a more resilient world, the Business Continuity Institute (BCI) has established itself as the world's leading Institute for business continuity and resilience. The BCI has become the membership and certifying organization of choice for business continuity and resilience professionals globally with over 8,000 members in more than 100 countries, working in an estimated 3,000 organizations in the private, public and third sectors.
The vast experience of the Institute's broad membership and partner network is built into its world class education, continuing professional development and networking activities. Every year, more than 1,500 people choose BCI training, with options ranging from short awareness raising tools to a full academic qualification, available online and in a classroom. The Institute stands for excellence in the resilience profession and its globally recognised Certified grades provide assurance of technical and professional competency. The BCI offers a wide range of resources for professionals seeking to raise their organization's level of resilience, and its extensive thought leadership and research programme helps drive the industry forward. With approximately 120 Partners worldwide, the BCI Partnership offers organizations the opportunity to work with the BCI in promoting best practice in business continuity and resilience.
The BCI welcomes everyone with an interest in building resilient organizations from newcomers, experienced professionals and organizations. Further information about the BCI is available at www.thebci.org
About SAP
SAP and other SAP products and services mentioned herein as well as their respective logos are trademarks or registered trademarks of SAP SE (or an SAP affiliate company) in Germany and other countries. See http://www.sap.com/corporate-en/legal/copyright/index.epx for additional trademark information and notices. All other product and service names mentioned are the trademarks of their respective companies.
Download the white paper "Resilience in your competitive advantage" here.
More on