Resilience in lockdown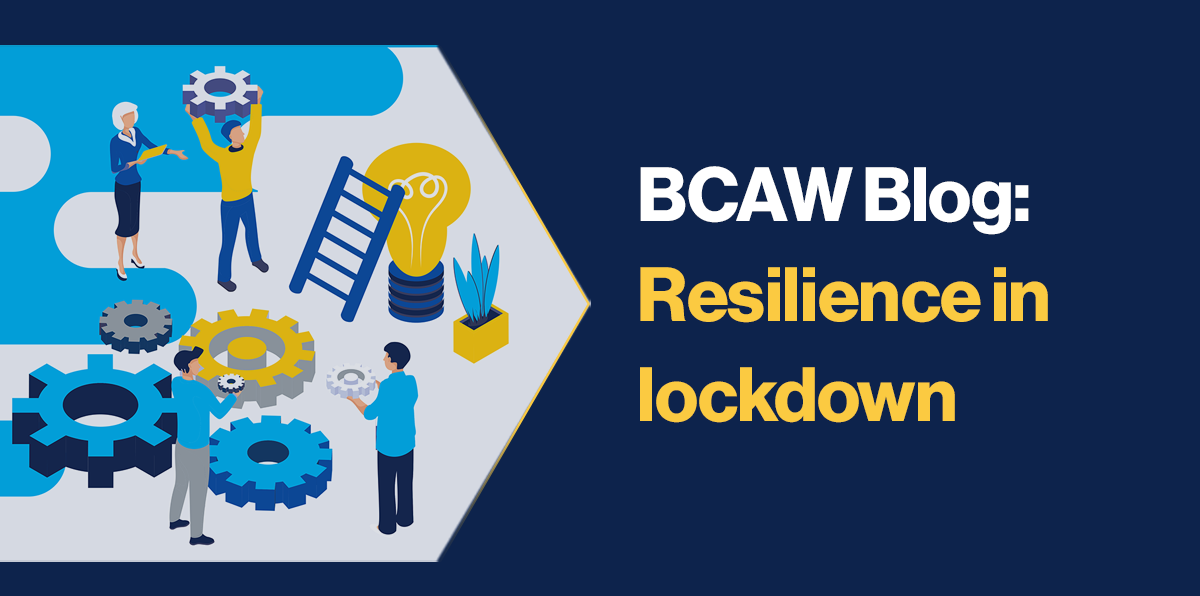 In the world of Risk and Resilience, you often hear of professionals in the industry advising you to prepare for "black swan" events. It's certainly fair to say that the current event fits into that category, with businesses across the globe facing operational challenges to maintain service throughout Government measures to control the spread of Covid-19.
What can we learn from Coronavirus?
Before we saw panic-buying in supermarkets, a number of businesses were struggling to combat panic-buying in the IT sphere. Laptops and other equipment quickly went out of stock from companies buying kit to enable their workforce to function remotely. Even those who managed to purchase additional equipment experienced issues with their supply chain as often that kit was stuck in China, who were in the midst of their own lockdown. Many Resilience plans will tell businesses to prepare for loss of one of their sites, and many strategies implemented will work through having an alternative space to send those colleagues who are unable to work remotely. But what do we do when that strategy becomes unavailable?
The first takeaway for a number of businesses has been that through a mixture of "muddling through" or adaption, most processes don't have to be completed inside an office environment. Businesses have had the opportunity to really look at their operational activity and, with a healthy dose of determination, have seen colleagues implementing new strategies to continue their operations. Considering the new way of doing things, security is paramount. Some regulatory bodies have released statements on how they expect businesses to maintain compliance during these unprecedented times – however it should be noted that a culture of compliance must be maintained both outside and inside office environments. Businesses can use this period as a time of opportunity – what prospects do we have to digitise? The current situation, although tragic, has granted UK businesses the chance to bring themselves into the 21st century and I expect that a number of Firms will not go back to working as they were before the lockdown.
Although for the most part we've seen much of the population come together, determined to find a way to continue on through lockdown, there will always be those reluctant to come along with businesses through the journey. The personal impact of the situation is one we mustn't overlook – individuals are contending with family concerns and the personal impact of lockdown on both mental and physical wellbeing is apparent. However, one thing that is clear is that communication is essential. Leaders across the globe have been turning to technological solutions to provide both supervision and guidance to their teams, with previously unknown apps such as Zoom being used even by the UK Government to host Cabinet meetings. Most traditional Resilience plans don't consider the psychological impact of the disruption on the workforce, and implementing a Crisis Communications Plan helps ensure that corporate messages are issued consistently to help colleagues feel informed and significantly less isolated. It's important to note, though, that messages from central leadership need to also be backed up by middle and local management in order to avoid individual colleagues feeling overlooked. During a time where thousands of individuals are concerned for the future of their job role, messages from direct line management and the business overall need to be consistent, factual and frequent in order to ease any fears. There should also be consideration given to providing two-way communication. Who should colleagues contact if they have any questions? Ensuring that an open-door policy is maintained to senior management, even remotely, will help the workforce feel supported and engaged.
Considering wellbeing, Coronavirus has certainly put professionals to the test – juggling home schooling, a career and in some cases providing food and other necessities for shielded neighbours and family is testing for even the most resilient of individuals. Businesses across the UK are offering colleagues increased flexibility, but it's worth thinking through what that flexibility looks like once a return to BAU is permitted. A number of colleagues won't want to return to office environments, or may wish to continue working flexible hours and it's beneficial for businesses to prepare themselves for these demands now. How will your organisation manage the workforce's expectations if they have proven that working flexibly doesn't impact operational capacity? As a business leader or Resilience professional, it's also important to not overlook your own wellbeing during this period. For many, this has brought with it an overwhelming number of critical decisions to make, often at the drop of a hat. Taking time out to look after yourself is as important as encouraging your workforce to do the same; as the saying goes, you can't pour from an empty cup!
Providing flexibility will also bring with it stresses and concerns of supervision. Managers across the globe are voicing concerns around colleague productivity when working from their homes. Unfortunately, there will always be those employees who are less productive than others; however it's important to note that for the most part colleagues want to continue to work, despite the crisis. Empowering and trusting your colleagues to continue to deliver really is the only way – and where output does drop, having conversations with those colleagues to work out why will often come to the root of the problem and pave the way for discussions to find creative solutions for that colleague.
Putting your employees first
It's difficult to understand how Coronavirus will impact conventional BAU in the future, but the return to offices is certainly a hot topic for many. Primary concerns are around how social distancing can be maintained considering lifts and facilities such as kitchens, but also how colleagues will feel entering the workplace again. Businesses who remained open contended with issues around their employee's journey to work – could they ask their employees to go in if their only option was to use public transport to get there? There has also been concern for families, especially where employees live with those classed as vulnerable, or families living with grandparents or young children. Again it's important, regardless of the choice you make when the time comes to reopen, to consider the personal implications on your employees and to ensure that you communicate with them how you intend to keep them safe. Most employers are under the spotlight – and ensuring you're not only compliant with Health and Safety and Government advice, but also putting your workforce first, will be the only way to ensure that your colleagues are standing there with you when BAU, whatever that looks like, does return.
Future planning
The last months have certainly brought with them a stark realisation of the importance of Resilience planning – and with climate change and Brexit still very much on the horizon, it's safe to say that Resilience professionals are not going to be resting on their laurels. So do use this opportunity, whatever the state of your business, to dust off your Plans and capture lessons; remembering that a happy workforce is often the first step on the road to recovery and the operational opportunities beyond.
Author:
Sarah Garrington
More on