Results of 2019 BCI USA Chapter elections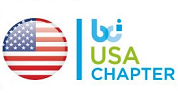 Voting for the 2019 BCI USA Chapter board elections has now closed and we are delighted to announce that 4 BCI members have successfully been elected to the board. The members elected to the board are:
Frank Perlmutter
Malcolm Reid
Katherine Whitaker
Hiram Barbosa
BCI USA Chapter President, Alice Kaltenmark said "I would like to thank all those BCI members who put their name forward to help the Chapter organise community activity for the business continuity and resilience community in the USA. I am delighted to welcome the 3 new board members, Malcolm, Katherine and Hiram, to the group and I am looking forward to working with them in the coming months. I'm also delighted to welcome Frank back for another term on the board. I would like to thank retiring board members Jill Frater and Marilyn Boatman for their help and assistance over the last 3 years.