Rising professionals in business continuity - Fin Stannard MBCI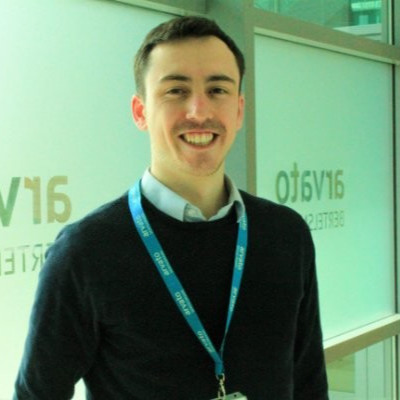 Name: Fin Stannard
Current role: Data Protection Coordinator – primarily responsible for maintaining compliance with data protection legislation, with secondary for both business continuity and information security.
Time in the profession: Four years
What led you to pursue a career in business continuity?
Being in the right place at the right time! Although I had developed a background in societal risk and resilience as part of my university degree, I had never considered business continuity in terms of a career until I was asked to lead a business continuity project for one of our client contracts. Having got to know the subject material, it was something I really enjoyed learning about and applying. Ultimately, it became something I showed capability and expertise in as a developing subject matter expert within my current organisation, and it eventually became a full-time role.
What does business continuity mean to you?
Knowledge vs. Engagement. As business continuity professionals, the challenge is to put across your ideas in a format that appears understandable and palatable, but without scaring people! Particularly with all the acronyms we use (BCP, BCM, BIA, etc) and a perception that resilience is mainly related to technology and IT, people can often be hesitant to engage. Therefore, it is my job to translate the business continuity numinous that we as professionals use to best develop organisational resiliency, but being considerate in doing to on-board people to our approach and way of thinking.
What aspect of your work do you most enjoy?
Maybe seen as a bane of many professionals lives…but the business impact analysis! Firstly, it is a great format to be able to have conversations within the business spread understanding from the profession, and secondly, it helps grow your own knowledge of how the business truly 'works' – as a resilience professional you end up knowing an organisation inside out. On the people aspect, I enjoy sharing the knowledge and application of business continuity through developing training and awareness programmes. Ultimately, without employees clearly understanding what you are trying to achieve through engaging content, applying ideas will be an uphill struggle!
What opportunities have you taken which has helped further your career?
In the first instance, I took the opportunity to learn as much as possible from my former manager. Being vastly experienced in business continuity across a number of sectors, he has helped shape my understanding and capability within the discipline. I'm very grateful for his time, effort and patience to support me the last few years…so thanks Paul! My current organisation has also shown a commitment to investing in my development both in business continuity and in other disciplines: I've since achieved CBCI, MBCI and ISO22301 Lead Auditor certification, whilst adding to this with other qualifications in project management and data protection.
What has been your biggest achievement to date?
The initial business continuity project I was given over four years ago was the precursor to the development of the organisation's BCM Programme and BCMS. I'm proud to have seen the time and effort that myself and my colleagues have given to develop from nothing has paid dividends. It has been great seeing people's understanding and awareness of business continuity mature over time, and resilience has become a mainstay across the business. Five years ago it would have been unthinkable that we would have developed to the point of having business continuity personal objectives, mandatory training and multi-departmental exercises.
What are your future aspirations?
My current role is a mix of business continuity, data protection and information security, and I enjoy a role that has that much variation and interaction across different subject matter…though it can get hectic at times. Short term, I want to keep pushing towards our team's objectives for the rest of this year, and continue to develop my breadth of knowledge as I go. In five years' time, I hope to have continued my career progression and be providing the same sort of mentoring to other rising professionals that I received. And non-professionally, to see Sheffield Wednesday back in the Premier League!
What advice would you give to those thinking about joining the industry?
I always see working in the industry as any opportunity to not only build your knowledge around a core subject, but also to branch-out and understand other disciplines you wouldn't necessarily consider immediately. Through my own involvement in this field, it has given me massive scope to pick up knowledge of other complementary topics – such as risk management, information security and data protection – which all play a huge part in developing a holistic approach to organisational resiliency alongside the 'standard' business continuity aspects. Go in to everything with an open mind and see what you pick up…