Rising professionals in business continuity - Liz Bramley AMBCI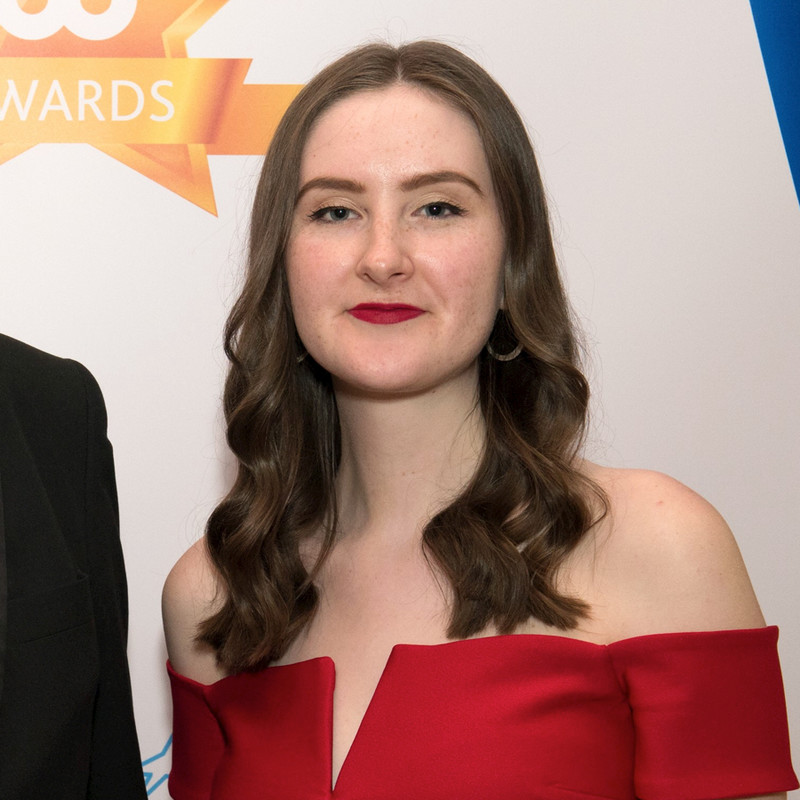 Name: Liz Bramley
Current Role: Emergency Planning Assistant
Time in the Profession: March 2017 – present
What led you to pursue a career in business continuity?

In July 2016, I graduated from Kingston University London with a degree in Environmental Hazards and Disaster Management. During my 3rd year I undertook modules which included subject areas around Business Continuity, Emergency Planning, and Resilience.

I gained an interest in these areas throughout the rest of my course and decided that it was something I would be interested in pursuing after I graduated. If I had not had this input during my course I feel Business Continuity is not something I would have been aware of as a possible career.

After searching through many job applications I came upon the role of Emergency Planning Assistant at South Yorkshire Fire & Rescue. What drew me towards this role was the mix between Emergency Planning and Business Continuity which I feel has given me a wide range of experience and skills for the future.
What does business continuity meant to you?

In its simplest terms, business continuity to me is about ensuring that we as a Fire and Rescue Service and blue light emergency responder can continue to respond to emergencies during a disruption to our own organisation. Business Continuity is a key area of resilience and must work together with other disciplines such as risk, contingency planning, ICT, protective security, etc. For South Yorkshire Fire & Rescue we are working towards this aim of more thoroughly integrating these disciplines to create a more resilience organisation.
What aspect of your work do you most enjoy?

The aspects of my job that I most enjoy is the variety of work that I have been able to be a part of. From small department BC exercises to live play multi-agency exercises, from training new firefighter recruits to Tour de Yorkshire planning, from Local Resilience Forum meetings to National Fire Chief's Council BC Group meetings. I've gained a wide range of experience working with partners at a local, regional, and national level. No one week is the same and this makes for an exciting and fulfilling career.
What opportunities have you taken which has helped further your career?

Knowing that this is a career that I want to progress in, I have tried to take every opportunity that has come my way to help me professionally develop. In October 2017, I undertook the five day CBCI course and exam and passed with merit. Not only was this a brilliant course to attend which concentrates on each aspect of the BC Lifecycle but it also started my progression within the BCI, I have recently gained the membership level of Associate Member of the BCI (AMBCI).

I often attend BCI Forums, being centrally located in Sheffield gives me the opportunity to attend forums in the North East, North West, and East Midlands. These forums often have different themes and speakers and allows me to network with other BC professional both from the public and private sector.

In 2018, I put in a nomination for BCI European Awards Newcomer of the Year, whilst I did not win the award I got to the final four and attending the awards ceremony in Milan. Putting a nomination in for this award gave me recognition within the profession and the BCI, it also greatly increased my confidence as it gives you the sense of feeling that you are doing something right.

I took the opportunity to attend the BCI World Conference in 2017 and 2018. I found the World Conference a brilliant chance to engage in presentations and workshops on a whole host of different BC and resilience related subjects. Over the two days there is a brilliant opportunity to gather knowledge, link it back to your own organisation and connect with other professionals. At the 2018 conference I delivered a presentation in the new Careers Room around my first year within Business Continuity, this allowed me to share my story and some of the things I've learnt with other professionals.
What has been your biggest achievement to date?

Having being involved in so many different things it is hard to choose just one big achievement. However, I would say that leading on a national exercise during Business Continuity Awareness Week (BCAW) is definitely up there. Exercise Battle Creek was a national week long exercise that ran on the web based platform Resilience Direct. The exercise was open to anyone with a Resilience Direct account and attracted over 500 users from 33 different organisations UK wide. The scenario was based on national power failure, 12 injects were released throughout the week with each inject requesting an agency report from players. 303 agency reports were submitted throughout the week. It was great to lead on planning and delivering such an exercise and it was fantastic to see what each player gained from taking part. The debrief report I produced was also published on the BCI website which was another positive.
What are your future aspirations?

My future aspirations are definitely to progress in my business continuity/emergency planning/resilience career. I am currently looking at carrying out a management training qualification and the lead auditor's course which will help me progress further in my career and hopefully to a higher level post. I am also looking at my future within the BCI and in 2020 I will be eligible to apply for Membership of the BCI (MBCI).
Whilst I am very much enjoying working as part of the Fire & Rescue sector at the moment, I think the great thing about a career in Business Continuity is the wide range of sectors, both public and private, that I have the possibility of being a part of.
What advice would you give to those thinking about joining the industry?

My advice to people thinking about joining the industry is 'do it!'

It is a very fulfilling, exciting, and varied industry to be a part of. I would very much recommend becoming a member of the BCI at either an Affiliate or Student membership. This gives you a wide variety of useful information and knowledge to access. Also while I have been lucky enough to have a mentor within my own organisation the BCI gives you options and access to a pool of knowledgeable and experienced professionals from a whole range of backgrounds.