Rising professionals in business continuity - Elizabeth Mos CBCI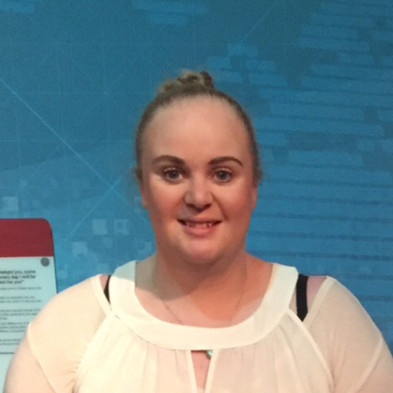 Name: Elizabeth Mos
Current role: Senior Advisor Business Continuity and Emergency Management for Inland Revenue New Zealand
Time in the profession: 8 Months
What led you to pursue a career in business continuity?

In November 2016 Kaikoura suffered a 7.8 earthquake that (twice) resulted in earthquake strengthening in our offices in Wellington, displacing my entire business unit. As luck would have it, we were temporarily repositioned next to the business continuity team.

I'm an EMT (Emergency Medical Technician) and I still volunteer alongside my employment with the Inland Revenue, so I've got a reasonable level of emergency management experience so I found myself drawn in by a range of discussions around the earthquakes, site emergency planning and found myself enjoying learning more and more about business continuity.

After many conversations over a three month period, we moved back into our old building and I found that I really missed the team and our discussions, so when a job vacancy came up, I quickly applied.
What does business continuity mean to you?

Forever planning (preparing, training and facilitating) for the worst and hoping for the best. We empower dynamic teams to be able to make decisions that best mitigate the impacts of business disruption, irrelevant of their role in the organisation. As a government entity, we have legal requirements to provide services and so to do that effectively we must always be thinking two steps ahead and preparing our staff across 44 sites nationwide.
What aspect of your work do you most enjoy?

I really enjoy facilitating and completing scenario exercises with our business groups, networking and spreading my passion for business continuity into our business.

I really can't think of any other job that has such a great mix of meeting and working with new people, wargaming, learning more about our services and empowering people to do more than they thought they could.
As an extrovert, I really enjoy the networking aspects of Business Continuity and using these networks to strengthen our organisational resiliency or taking the seemingly endless opportunities to present the importance of business continuity to our business. Our team has a strong social media presence and I've found simple but effective ways to use this as a tool to promote awareness and a positive, fun introduction to business continuity.
What opportunities have you taken which has helped further your career?

Having no business continuity experience when being appointed to this role , I was thankful to be able to complete the CBCI course within 10 weeks of my appointment. Having a good foundation of the business continuity practice really boosted my effectiveness as part of a small team in a large organisation. We have a tightknit group of skilled and passionate practitioners across both the public and private sectors in Wellington and different groups and regular meetings that let us all get to know each other and occasionally to work together. This has been key to learning about applying business continuity in different industries and situations which has really opened my eyes to all the opportunities in the field.
What has been your biggest achievement to date?

While I'm new to the field, I've been able to raise awareness of and embed continuity practices through the internal social media channels of our organisation. For example, I created an emergency grab-bag competition for Shake-Out week, asking how the grab bag could be best utilised in a zombie apocalypse, with prizes for the most functional and wacky. Our staff were surprisingly really engaged, and this was ranked as the top social media post for organisation of the month, with the winners post also ranking third. More importantly, this created a forum where our staff raised important, real life scenarios both at work and at home.
This laid the foundation for meeting and working with many of the business units, breaking the ice and streamlining the facilitation of our scenario planning and exercising.
What are your future aspirations?

I'm excited to be working with excellent people who are helping me grow my practitioner experience and am looking forward to completing my AMBCI in August. I would also love to submit a paper for the Australasia BCI summit in the future. New Zealand has a lot of real-life examples of the importance of business continuity, so I'm looking forward to finding and creating ways to expand our practise as widely as possible. The community has a real sense of belonging and the conversations are interesting and really engaging.
What advice would you give to those thinking about joining the industry?

Get into it, incorporate it into your business and live and breathe it. I had no idea what business continuity was prior to being impacted by that earthquake, it's incredibly rewarding being in an industry where you can have a positive impact in people's lives, directly and indirectly helping real people, businesses and organisations.