Rising professionals in business continuity - Morgan Perry AMBCI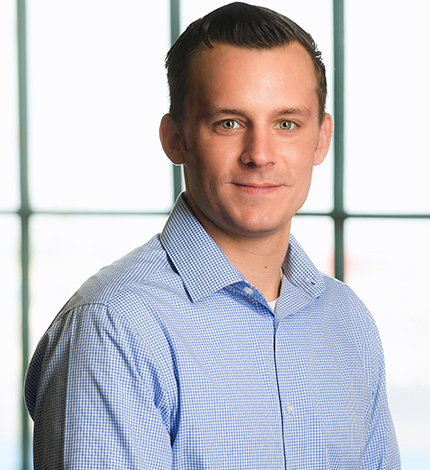 Name: Morgan Perry
Current role: Managing Consultant
Time in the profession: 2 1/2 years

What led you to pursue a career in business continuity?

After leaving the U.S. Army, I was interested in continuing to build on the operational and contingency planning skills that I developed and gain more experience in developing iterative and actionable planning programs. While I don't think I even knew the term "business continuity" at the time, the concept of developing and improving methods for a wide variety of organizations to more effectively respond and recovery was exactly type of challenge that I was looking for.

What does business continuity mean to you?

I see business continuity as resilience - being able to either continue the most important work or quickly recover after an incident. Its more than plans or lists of tasks but rather a wholistic approach to increasing resilience across an organization, from the top down. This means we, as business continuity professionals, need to maintain a wide view of the organization, it's strategy, vision, focus, and intent, while developing systems that not only contribute to immediate recovery but also to support building a culture of resilience across the organization.

What aspect of your work do you most enjoy?

The opportunity that I've had to work with and learn about organizations across several different industries, while helping them build and evolve their business continuity programs has been very rewarding. Being able to apply general continuity concepts and best practices while ensuring that the solutions are tailored to the organization's strategy, focus, and culture is a very satisfying feeling. I've also had the opportunity to activate alongside several organizations as they responded to and recovered from a disruption which allowed me to see first-hand the value that business continuity brings to an organization.

What opportunities have you taken which has helped further your career? (I.e. Awards and training)

Since starting at Avalution, I've been able to achieve my AMBCI through the Business Continuity Institute, support BCI's Education Month (2018) by presenting on cross-functional engagement, and was selected as the BCI World's Continuity and Resilience Newcomer of the Year (2018).

What has been your biggest achievement to date?

There have been a couple of times that I was able to support the complete overall of an enterprise-level recovery plan that I was then able to see in action during a real-world activation. I think those would be the achievements that I am most proud of.

What are your future aspirations?

I'd like to continue to develop my understanding of how organizations can really gain significant value and engagement within their business continuity programs and be able to contribute to how we as business continuity professionals improve our approach and define the best methodology to achieve the right level of resilience.

What advice would you give to those thinking about joining the industry?

Be ready to draw on your experience and creativity, because many of the obstacles, organizations face related to business continuity don't have clear-cut or obvious solutions. It also critical to be able to communicate value to non-business continuity professionals so understanding what matters to people in different roles, and being able to engage with them with enthusiasm, is often a critical aspect of success.