SAI Global and Strategic BCP ResilienceONE Deliver Market-Leading Integrated Risk and Business Continuity Management Solution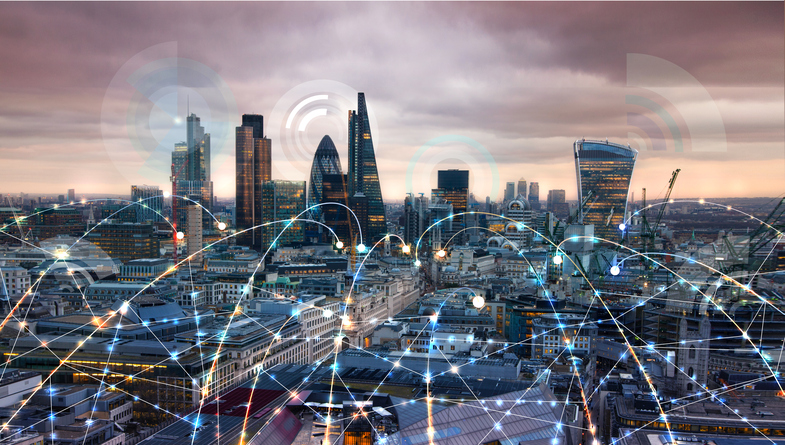 SAI Global, a leading provider of integrated risk management solutions and Strategic BCP ResilienceONE®, innovators of the industry's leading business continuity management (BCM) solution, have partnered to provide organizations with the ability to proactively manage risk and compliance while also taking an integrated approach to business continuity management.
In today's business environment, organizations are faced with unprecedented risks that can disrupt critical business operations, damage brand and reputation and impact revenues and profitability. A comprehensive view of risk is required, breaking down operating silos and bringing in a new integrated approach to managing risk to vertically connect strategy down through the organization.
SAI Global, which has a long and successful track record implementing governance, risk and compliance products, will offer customers ResilienceONE via a seamless product integration that connects business continuity into an organization's enterprise risk management and strategic oversight programs. As part of the new partnership SAI Global will handle all international sales inquiries for ResilienceONE as well as offering first-level customer support.
"The business continuity management capabilities offered in ResilienceONE are unparalleled in the marketplace," said Mike Wons, Chief Technology & Global Product Officer, SAI Global. "We are pleased to be able to offer our customers across the globe an expanded enterprise risk management platform complete with an industry leading business continuity management solution."
The integrated offering will enable users of SAI Global's award-winning risk and compliance product suite to manage their business continuity, disaster recovery, and crisis management programs. The advanced business intelligence reporting functions will incorporate important BCM and DR information from ResilienceONE.
"We are proud to offer ResilienceONE as part of SAI Global's complete risk lifecycle solution," said Frank Perlmutter, CEO Strategic BCP. "SAI Global's excellent worldwide network of sales and delivery professionals will enable organizations to manage their business continuity and integrated risk strategies with constantly-improving next generation products."
SAI Global was recognized as a Challenger in the 2017 Magic Quadrant for IT Risk Management Solutions.* Strategic BCP ResilienceONE is recognized as a Leader in the 2017 Magic Quadrant for Business Continuity Management Program Solutions, Worldwide.**
Both companies share numerous common unique attributes such as rapid implementation, out-of-the-box deployments instead of lengthy software engineering projects, a large portfolio of global clients, and a concentration of clients in highly regulated industries. For more information, visit www.strategicbcp.com/SAIGLOBAL
*Source: Gartner, "Magic Quadrant for IT Risk Management Solutions," Khushbu Pratap, Jeffrey Wheatman, Matthew T. Stamper, 29 June 2017. Subscribers may view the report here.
**Source: Gartner, "Magic Quadrant for Business Continuity Management Program (BCMP) Solutions, Worldwide" Roberta Witty, Mark Thomas Jaggers, 12 July 2017
About SAI Global
SAI Global helps organizations proactively manage risk to create trust and achieve business excellence, growth, and sustainability. Our integrated approach to risk management includes a combination of leading capabilities, services and advisory offerings that operate across the entire risk lifecycle allowing businesses to focus else ware. Together, these tools and knowledge enable clients to develop a holistic, integrated view of risk. We have global reach with locations across Europe, the Middle East, Africa, the Americas, Asia and the Pacific. For more visit www.saiglobal.com.
About Strategic BCP
Strategic BCP, Inc. is an award-winning Business Continuity Risk Management solutions company. Its ResilienceONE® software provides fast, critical decision-making and strategic insights during disaster and business interruptions. With 450,000 cross-industry users at top companies, ResilienceONE provides a comprehensive, cost effective way to bring Business Continuity, Disaster Recovery, and Crisis Management together within a single SaaS-based solution. For more information, visit www.strategicbcp.com.
Required Disclaimer: Gartner does not endorse any vendor, product or service depicted in its research publications, and does not advise technology users to select only those vendors with the highest ratings or other designation. Gartner research publications consist of the opinions of Gartner's research organization and should not be construed as statements of fact. Gartner disclaims all warranties, expressed or implied, with respect to this research, including any warranties of merchantability or fitness for a particular purpose.
More on