Social media and reputation: how bad news can spread at the push of a button!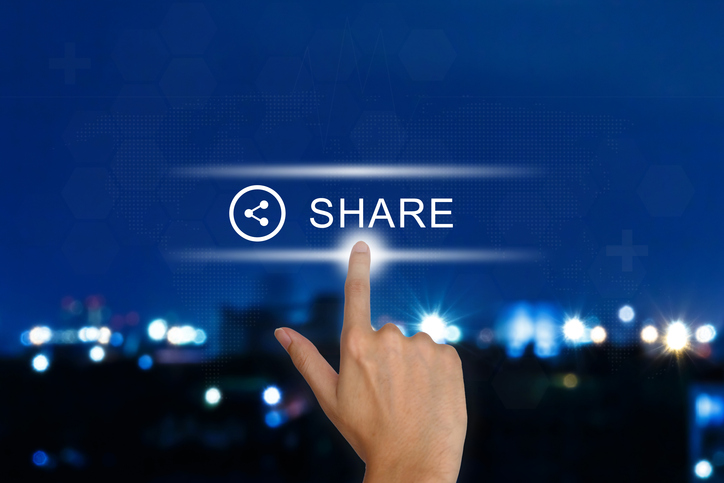 In the last decade, social media has become an integral part of our daily lives. We post thoughts, pictures, videos, news stories, blog posts etc. to engage with other people, share opinions and generate discussion. In substance, social media has become a new way of communicating and voicing millions of opinions around the world.
Organizations have learned that social media can be a powerful tool when reaching new customers and advertising new products and services. However, social media can also provide a platform for individuals to share their opinions and comments about these products, regardless of whether it's in a positive or negative light. This new way of delivering feedback to organization has become not only very popular, but also very powerful in shaping organizations reputations.
The issue (and equally advantage) with social media is the capacity for posts, pictures or videos to go 'viral' in a ripple effect caused by the sharing of a post among friends...until it is shared by millions of people.
For an organization this can go one of two ways: very good or very bad. For example, if an online ad or a good review goes viral, this could improve the organization's reputation. However, what if a bad review goes viral? Or a customer takes a video of an incident involving bad customer service and this goes viral? In these cases, the organization's reputation can be highly damaged.
Only in 2017, there were at least six cases of 'social media fails' from global organizations. United Airlines (a video of passengers forcibly removed from their planes went viral), Dove (went viral after reshaping shampoo bottles to reflect body types), Pepsi (a video commercial promoting the drink, featured a protest against police brutality leading social media users to accuse the company of boycotting the Black Lives Matter Movement), McDonald's (their Twitter account was hacked to tweet negatively about president Trump), Adidas (in March tweeted "Congrats, you survived the Boston Marathon!" which was conceived as controversial in light of the events of 2013), and lastly the Federal Education Department (in a tweet it misspelled W. E. B. Du Bois' name, then misspelled "apologies" as "apologizes" in its follow-up apology-for-misspelling tweet).
At BCI World 2017, keynote speaker Deon Binneman – also known as the "Reputation Guy"– argued that organizations must have a plan to protect their reputation, especially online, as "bad news can spread at a push of a button." In one of his articles he also argued that with the rise of social media, the role of reputation managers needs to expand and to include an understanding of how to use social media platforms to maximise the reputation of their organizations.
One of the most common practices to improve reputation nowadays is to provide dedicated customer service through social media, but this is not enough. In order to foster their reputation and improve customer loyalty, organizations need to engage with their customers, make them feel involved and important, and even create entertaining content, such as ads and commercials. The key is to respond to customer's needs.
The question now is: how does this link with business continuity? In previous articles we've talked about how reputation is a fundamental variable during a crisis situation and how it can be easily damaged during unforeseen events. By working closely, business continuity managers and reputation managers can take measures to protect the organizations' reputation online and offline. Some of them include identifying the risks through social media monitoring (using appropriate monitoring software), establish policies for appropriate employee use of social media, and choose an expert social media manager to take care of all the social media channels.
The key is once again collaboration between different roles and integration of different disciplines. Reputation needs to be incorporated within business continuity plans: it cannot be excluded and reputation managers need to provide business continuity managers with knowledge and tools on how to protect it.
More on
About the author

Communications Executive, The BCI