Speak your mind: how discussion helps us move forward and why we need it in the resilience industry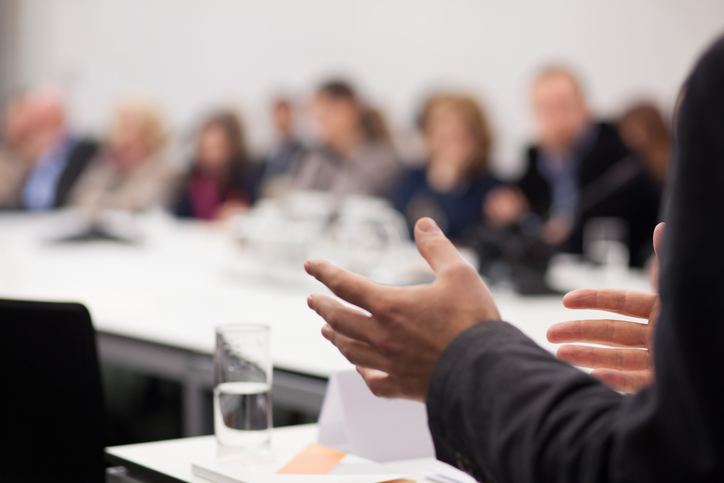 After an intense but hugely enjoyable and fulfilling week at our own conference, BCI World, I was offered the opportunity to extend my stay in London to speak at the Third Annual Supply Chain Risk Management Forum. I chose to talk about how political change and new laws can affect supply chains; something that has come to light in our own research as an increasing cause of concern. This is a particularly sensitive topic given the current political climate and I was curious to see how the audience would react. I was particularly looking forward to the section that included findings from our new Brexit Preparedness report – the content of which would also raise some eyebrows.
This was a chance to show our research to a new audience and understand how the public would receive a report on a controversial issue such as Brexit. While I was ready to take a couple of (figurative) punches, I was glad to see that the presentation sparked interest and curiosity and I received some very constructive feedback on the statistics I presented. Personally, I find the comments from the audience to be the most useful part of a presentation as a researcher. It is a chance to look at things through a fresh pair of eyes, have an open discussion and use the conversation to improve future outputs.
To provide some recap, these were some of the key issues I discussed: :
New laws and regulations are one of the key present and future challenges for organizations. These have become particularly relevant in the past couple of years due to deep political changes across the globe as well as the introduction of new legislation such as GDPR;

The struggle to attract the right talent has become significant over time and is now one of the top five disruptive events for professionals;

Supply chain losses spiked in 2016-2017, especially in Europe, although organizations appear to be recovering this year. Nonetheless, this remains a trend to monitor closely;

Although political change was a major cause for these supply chain losses, 2016-17 were also the years of WannaCry, NotPetya, Hurricane Harvey and the run-up to GDPR. Further research is being carried out into these factors;

Organizations' overall preparedness for Brexit remains patchy: highly regulated sectors such as financial services are fairly advanced with their Brexit planning whilst others, such as public administration and healthcare, feel behind the curve and are crying out for more guidance from the Government.
The report resonated with several members of the audience, who told me how their organizations have now started to review the implications of Brexit seriously. This was pleasing as the main goal of our research is to support the industry in a practical way, looking into what concerns them the most and showing a way forward. I strongly believe it to be one of the aims of a professional institute to not only represent the industry today but also to try and capture what it might look like tomorrow. It is our duty to tackle difficult topics: we need to be ahead of the curve so that we can help those who rely on us to make their organizations more resilient and be ready for the contemporary challenges that they face.
More on
About the author

Research & Insight Manager at the BCI