State of Indiana supports BCAW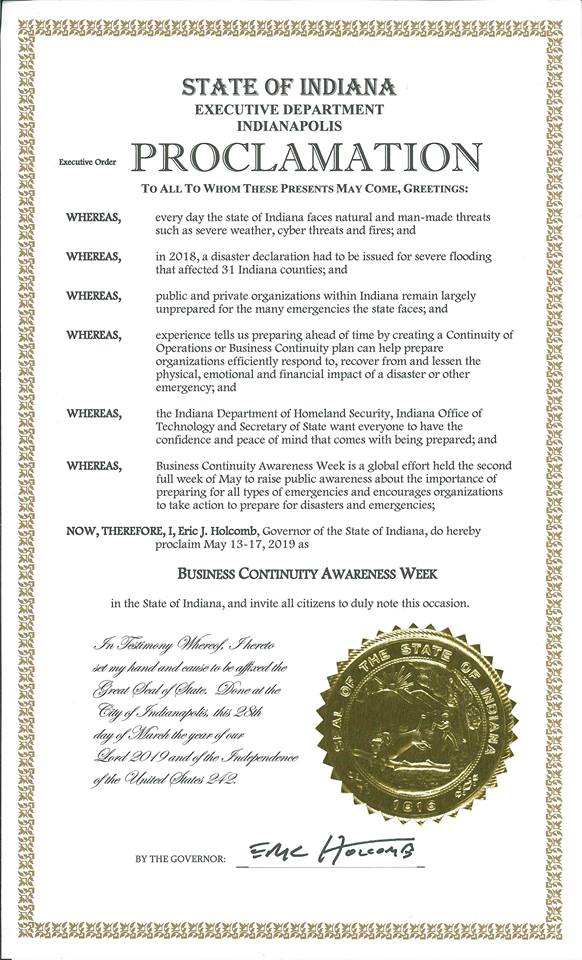 Business Continuity Awareness Week has received a boost with the news that Indiana State Governor Eric Holcomb has issued a proclamation inviting all citizens to note the occasion. The proclamation observes that every day the state of Indiana faces natural and man-made threats such as severe weather, cyber threats and fires. In 2018 a disaster declaration had to be issued for severe flooding that affected 31 Indiana counties and public and private organizations within Indiana remain largely unprepared for the many emergencies the state faces.
Business Continuity Awareness Week takes places from May 13 through May 17 and features a program of webinars, awareness raising posters, competitions and other activities.
More on