The 11th BCI UAE forum meeting - 12th December 2018

The 11th Meeting of The BCI UAE Forum was held on 12th Dec 2018. The event was hosted by ENOC (Emirates National Oil Company LLC) at its Head Office in Dubai. The event was very well organized under the able initiative led by Mr. Kush Srivastava, MBCI from ENOC Group Security & Risk Management Dept.

The presentations in the meeting were well received due to their uniqueness and varied content.

The 1st presentation by Kush Srivastav covered "Learnings from the Beast from the East" with a comprehensive analysis of what Govt Agencies and Departments should practice during "peace emergencies". Kush explained the national focus areas for Govt agencies for better crisis preparedness and also the "imperatives for success in facing weather outages and uncertainties".

The 2nd presentation by Dr. Kamal Atiya, Senior Earthquake Specialist, Dubai Municipality (DM) explained the Dubai Smart Seismic Network in its ability to forewarn about oncoming earthquake, seismic data on real time basis, shake-up alert map, etc. He explained of the DM actions post a mild or a significant seismic event in and around Dubai. In an interesting manner he explained how the seismic coding operates for Dubai's high rise structures.

The last presentation by Mr. P Asifsha also from DM covered the "Dubai Meteorological Early Warning Systems – It's Role in Detection of Hazardous Weather". He explained the types of climates and its difference from weather, how severe weather hazards vary from place to place, causes of hazardous weather (fog, wind & sand storms, heat waves, etc.). He briefly covered how meteorology has evolved in climate forecasting systems and effective use of technology.

The delegates at the forum meeting were happy with the hospitality of ENOC that included a token of appreciation for the speakers.

BCI UAE Forum Committee members led by Dr. Lamees Al Qaisi and Mr. Tim Marjason thanked Mr.Khalifa Al Qaizi Director and Mr. Shabbir Shikari Manager ERM Group Security & Risk Management ENOC for the gracious hosting of the Forum Meeting and to Mr. Richard Taylor for being the gracious MC for the evening.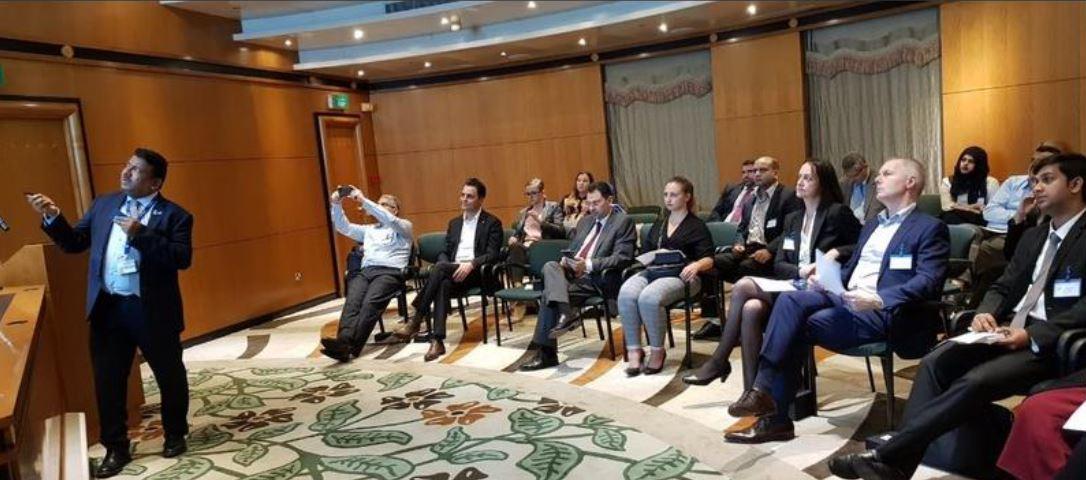 About the author

EXECUTIVE BUSINESS CONTINUITY MANAGEMENT