The BCI Ambassador @ the ACP North Texas Chapter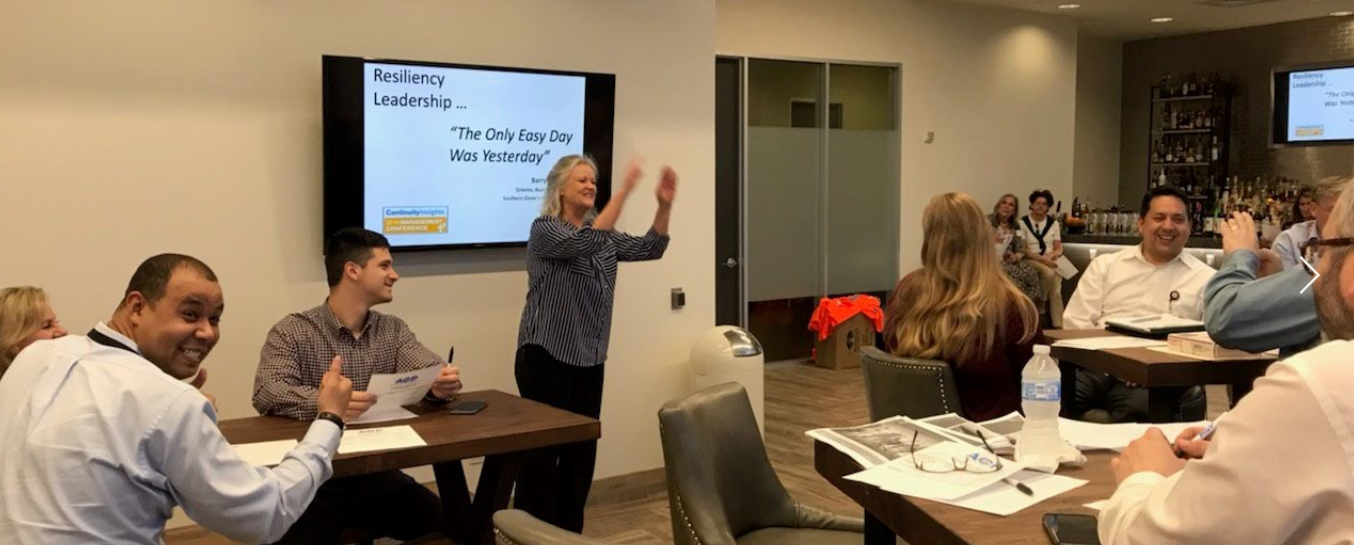 The BCI launched their ambassador program recently and the first interactions have started to take place. Dianne Stephens AFBCI spoke at the ACP North Texas Chapter earlier this week about current BCI activity. She outlined the recent BCI research papers such as the Supply Chain Resiliency report, the Emergency Communications report and the Continuity and Resilence report.
She explained that her role was to help disseminate and raise awareness about the BCI's research activity and the reports published after research has been completed.
Dianne is also liaising with educational institutes with a view to engaging them with the BCI research program and to encourage submissions for the new BCI Academic Journal.
If you would like to act as a BCI Ambassador or would like somebody to visit to your local business continuity, resilience or general business group please contact the BCI.