The BCI at the ICMC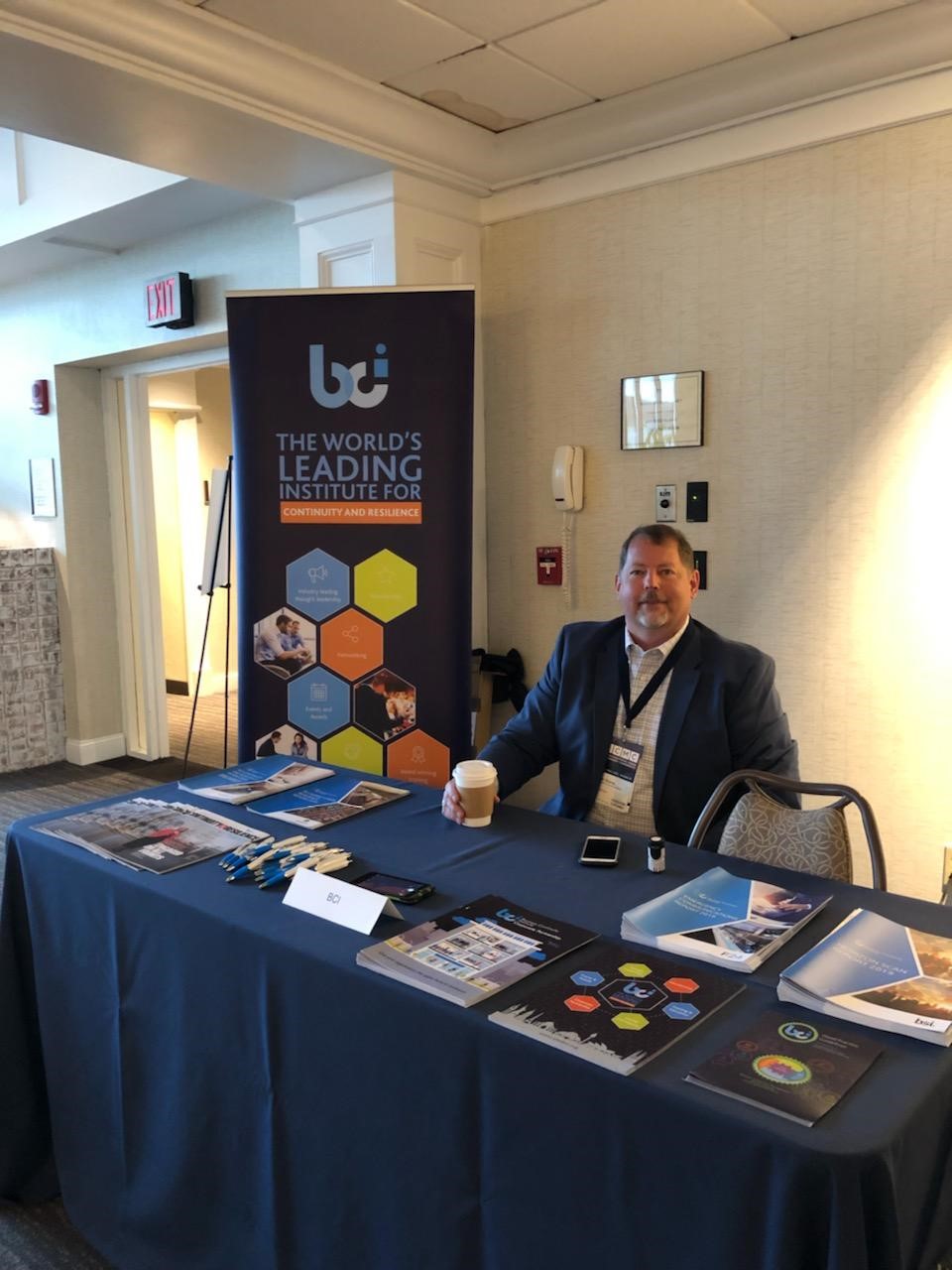 The BCI was represented at the recent ICM conference in Rhode Island by chapter board member Roger Stearns.
ICMC 2019 featured three full days of learning, connecting and collaborating through powerful presentations and interactive trainings.
To conclude a successful first day, conference attendees were invited to the ICMC Cocktail Reception held at The Fifth Element in Newport. This was a wonderful opportunity to meet and mingle while enjoying food and cocktails.
The second day of the conference featured the great eight: the highly anticipated speaker presentations! Delegates heard from eight remarkable individuals representing multiple industries and disciplines within the field of crisis management. This allowed for diverse topics and discussions. Attendees also had an opportunity to ask the panel of speakers questions during an open Q&A session.
The BCI held a competition for a free conference place that was won by Katherine Whitaker of Nestle who is seen below with Roger at the BCI booth.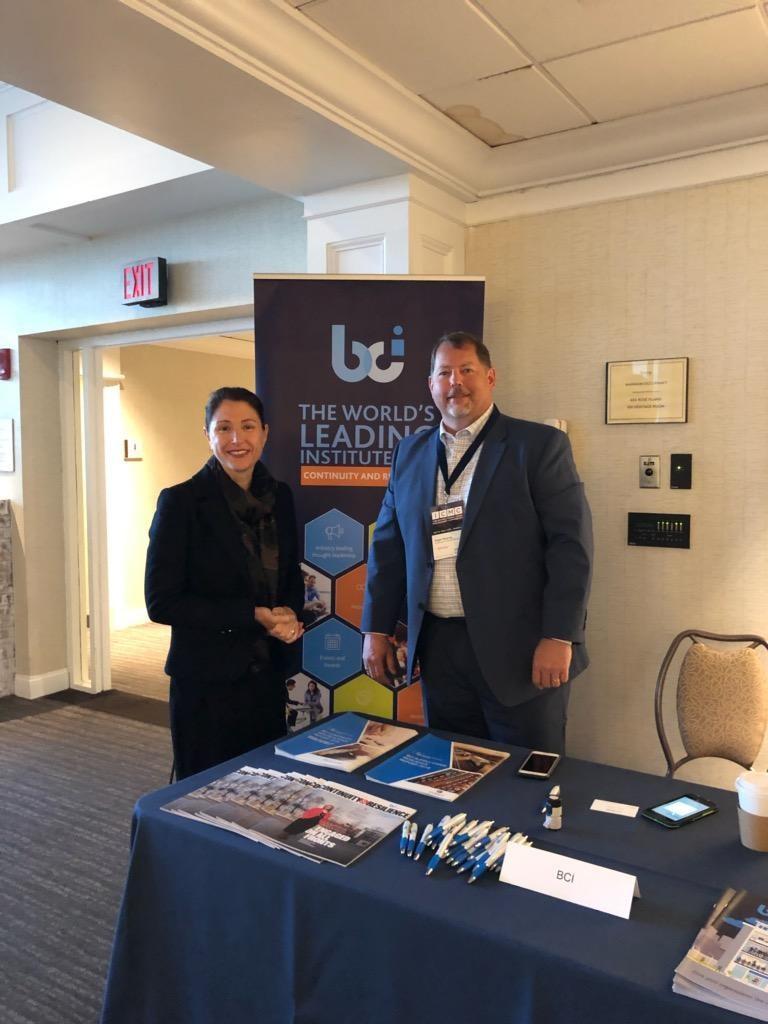 Roger particularly highlighted the following speakers;
Larry Cristini - Reactive to Proactive: turning forward thinking into action during a crisis
Molly McPherson - The new rules of reputation Management
Luke Bencie - Operational Planning using the CARVER Methodology
David Fortino - Lessons learned from hurricane Maria in PR
Shaun Brown - Riding a bicycle whilst managing incidents
Michael Gladstone - Engaging Leadership – How to get top down buy-in for crisis mgmt..
Eric Littman - Route 91 Harvest Festival Shooting: PTSD
More information about the conference can be seen here.
More on