The BCI team get involved in Community Resilience Volunteer Week!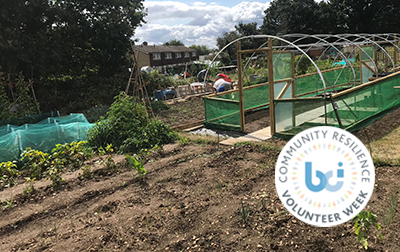 As this week is the BCI's first Community Resilience Volunteer Week (CRVW) the BCI team at the central office have also been taking part. Most of the central office team have skills that are different to our members such as marketing, finance, business development, customer service and community engagement so we had to be a little creative in coming up with a volunteer project that allowed everybody to take part.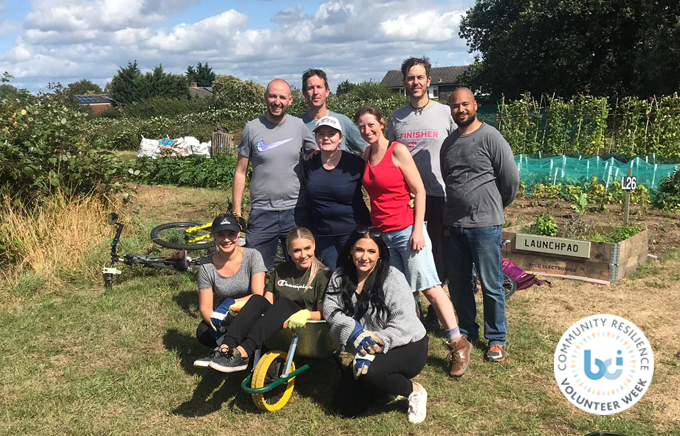 We decided to volunteer our time with a small non profit organisation that helps individuals in Reading, UK, where the BCI office is based, with their personal resilience.
Launchpad is Reading's leading homelessness prevention charity, providing vital information and support for individuals, couples and families who don't have a stable place to live or are at risk of losing their home.
One of the practical areas that they provide help in is with the provision of reliable and healthy food supplies for their clients and they have their own allotment gardens to help achieve this. The BCI team helped out today with work at one of these gardens. 10 members of staff took part and afterwards BCI Head of Communities David West said "It was so rewarding to help Launchpad with their work here in Reading and it was a pleasure to see how readily the BCI team volunteered their time and effort. Community Resilience Volunteer Week is a new initiative by the BCI to encourage our members to volunteer their time and skills to help their local communities with their levels of resilience so it is fitting that the BCI team also set an example by being actively involved. This is intended to be an annual event and I am already looking forward to next years event."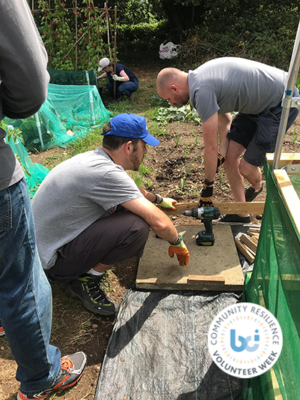 For more information on CRVW please click here.