The Business Continuity Institute partners with International Crisis Management Conference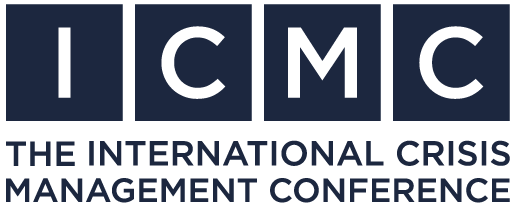 The BCI is pleased to announce our partnership with the International Crisis Management Conference, LLC (ICMC). The BCI and ICMC will work together to leverage the capabilities of both organizations for the benefit of our industry and the practitioner community. Both organizations strive to empower resilience professionals through the provision of events, industry insight, networking and education.
Heather Merchan MBCI, Board Director, commented: "This is a great opportunity for the BCI and ICMC to leverage their mutual capabilities to provide additional opportunities for resilience professionals. The BCI is proud and excited to be a gold sponsor of the 2019 conference being held in Newport, Rhode Island, USA."
Rob Burton, Co-Founder and Managing Director of ICMC, commented on the partnership: "The International Crisis Management Conference is delighted to be partnering with the Business Continuity Institute. ICMC continues to grow our partnership network through like-minded organizations like BCI. Our organizations have very similar visions for ensuring education and awareness are made available to those looking to enter into the preparedness market, as well as for those professionals seeking to expand on their current careers."
Join Rob for a webinar
Rob Burton will be facilitating a BCI webinar titled "Developing Impactful Crisis Simulation Tabletop Exercises" on Tuesday February 19th at midday EST. A common mistake when planning for crises is that organizations don't validate their plans by conducting tabletop exercises. This is often due to their limited understanding of how to conduct them effectively. In this webinar, Rob will show you how to create, deliver and evaluate your own tabletop exercises. Register here.
About the International Crisis Management Conference (ICMC)
ICMC was created to help support the demand for regionalized education and training for preparedness professionals. The demand for a variety of preparedness skills and a thirst for knowledge with respect to scenario-based training and exercises is at an all-time high. ICMC provides a range of professional speakers that deliver current and interesting topics that are often themed (scenario) based. The fourth International Crisis Management Conference will be held from April 30 to May 2 2019. In addition, the ICMC offers professional membership providing access to an annual multi-day virtual conference and topical webinars throughout the year.
Further information regarding ICMC is available at www.crisisconferences.com.
More on