The end of Education Month 2018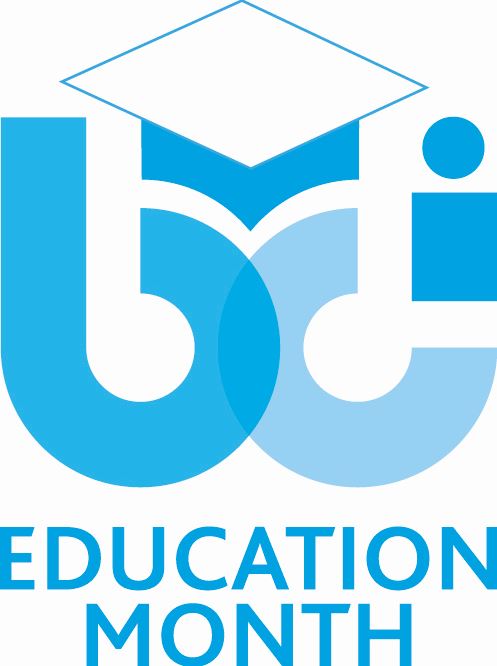 September 30th marked the end of Education Month 2018 and overall, I think it was pretty successful.
However, looking back I wish I'd made more of it.
I wish I'd shared it with my business and my senior stakeholders

I wish I'd contributed to the discussions, maybe even presented?

I wish I took full advantage of the learning and taken on board some more insights from other professionals out there

I wish I'd have used it as an opportunity to network with more of my BCI Family
How about you?
Did you download the reports? Attend the webinars? Enter the competitions? Did you tweet and share your experiences?
The honest answer for many is probably no.
It's hard to fit this kind of stuff in isn't? I can't be the only one who finishes each working day with about 2 hours of "my time" after working full time and being a husband and a dad. I barely have enough attention span left to hold a conversation let alone doing anything extra-curricular. Gone are the days of having my evenings completely free and uninterrupted, clear for me to consider new theories and take on more knowledge and engage with the network.
80% of Success is Turning Up
The two biggest lessons I have taken from this year's event are:
It's not a computer game you don't have to "complete" Business Continuity Education Month

.

You don't have to read all the reports, attend every webinar. Oddly enough I realised I was giving myself a hard time because I couldn't get as involved as I would like (or think I should).


Just do what you can…





Use it like a buffet cart. Just pick out the bits that you think look interesting. If it doesn't end up floating your boat you can ditch it and pick something else up. No one is going to monitor or evaluate your involvement!
What I attended…
I managed two webinars as below. I'll be honest I picked them out because I know of and massively respect both individuals in this space. I also thought the titles were quite catchy! But it ended up being more than that for me.
How Many Rubber Bands is Your Resilience? – Betty Kildow
Betty is widely known in this field and as I suspected she isn't short of experience and insight. I thought it was very charitable of her to offer up some of her biggest professional lessons about personal resilience. If you're struggling or maybe giving yourself too hard of a time… this session is useful. It's also good to hear from a woman in this space because I feel there are too few of them! Imagine the insights she has from what has traditionally been an old boys club? I really enjoyed it.
The Emperor's New Clothes – fashionable trend or fact? – David Window
David is basically Mr BC. If you don't know him or know of him you live under a rock. I like him because he's straight up and real. He clearly has bags of experience and with his role as a BC teacher of professionals he is not short of shared insights. However, this session really struck a chord with me because I think it's a reflection of a what I believe to be major consensus in our industry. Okay …resilience…you've said it enough times now but what does it mean and how do I get it to work? I got the impression from David's session that he (like me) is still bit uncomfortable about using this term and what it actually means. Are we just rebranding? Does this concept have legs? He clearly wants to understand like me so it was a good session.
Back to the Future
I just didn't have time this month to do anything in Business Continuity Education Month because like many of us life just got in the way. So, I boxed clever and I used the recorded webinars during my commute.
And that is the best thing…these resources aren't going away. You can visit and download anytime! I think the real benefit of education month is that in a busy life it forces us to take a second to think about our professional growth (other than just surviving another day at work).
I still have one more I want to listen to for sure – "Success as a Millennial in the Business Continuity Profession." By Michael Bratton and Kailey Eaton. This one is particularly close to my heart so I'm desperate to hear one of the few other voices in this space.
By Luke Bird,
Information Security Consultant
More on