The Influence of Education on your Corporate Training Models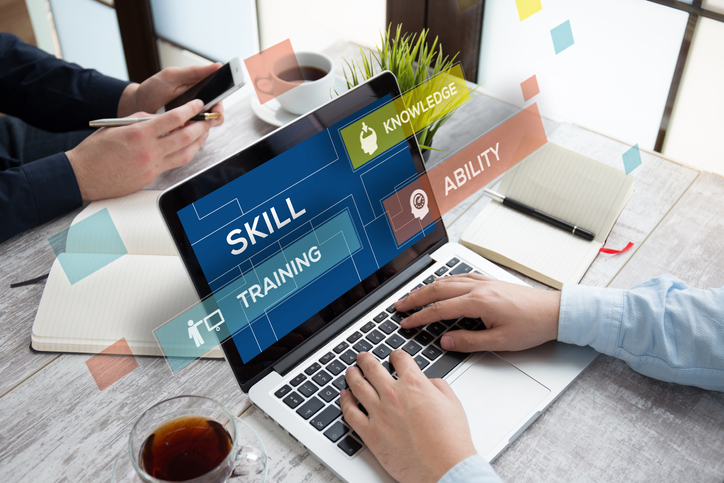 There is no doubt that training is one of the most important aspects of a company's well-being. It provides staff with skills, improves motivation and affects incomes greatly. Along with sales training, motivational seminars and team building activities education is an essential part of every corporate training model. This article explains what influence education lays upon corporate training, describes the main principles of successful education and reviews examples of greatly applied educational approaches.
Whom to teach?
This was the first question which appeared in Kraft Foods Inc. when HR managers developed a new educational program. Kraft Foods is the second biggest corporation producing packed foods. It has a lot of branches around the world and millions of employees. Its local branches became the best companies of the year in their countries many times. People working there are different: beginning assistants, experienced foremen, etc. Who really needs education? How to group such different people together? HR decided to differentiate people into groups and flows.
The groups were divided by the status. Indeed, workers and managers require particularly different knowledge. So, two flows were organized: those who had people subordinate to them and average workers. Also, there was a decision to divide the staff according to performance:
The so-called 'potential employees', who aimed to increase skills for gaining performance.

The main flow of employees. The aim of their education was to increase results and performance equally by applying new educational techniques (IT training, language courses, etc.).

'Talents', where they focused only on potential development.
To understand how every differentiation corresponds to business goals, the HR department estimated the acquired knowledge constantly. An interesting pattern was discovered: in properly gathered groups the percentage of acquired knowledge was higher. During the process, the diversification of employees was changing. According to a leading HR manager, 'today business needs require a more specific approach. Separate education groups are divided into functions, and some training programs are passed through by whole departments.
Interest improves results
HR specialists of Safeway (one of the biggest wholesale supermarket networks of the USA) had a task – to improve the methods of education to maximize the percentage of acquired knowledge. They suggested differentiating people according to research paper writing services by EduZaurus: theoretical, practical, reflexive and pragmatic. For that purpose, they tested employees and conveyed the results into three ways of education:
For groups with a bigger number of reflexive and theoretical styles, they suggested 'case training' – work with case studies and tasks, their discussion and reflective understanding.

For the pragmatic style, they offered 'practical training'. It was about applying particular skills and knowledge and further communication with a trainer.

Practical style groups got the so-called 'gaming training' – modelling of practical situations through role games or business simulations.
This approach allowed systemizing the whole training process and decreasing time and effort losses. Plus, the boosted interest of the students promoted faster spreading of new knowledge from educated employees to those who had never attended the training.
Constant education
This is the main key to understanding what a corporate trainer is, their purpose and competency. A good training strategy implies permanent improvement of skills. It is not only an answer to a rapidly changing environment, but a huge booster for corporate loyalty and following the main goals. If employees see how the performance increases, how the company cares about their success, they are highly motivated to give away all efforts and time.
Proficient and wide educational programs allow employees to find the best position in the company, searching for the new functions and obligations. Education is a key to personal development and corporate growth correspondingly due to the natural flow and selection of staff.
About the author
Jeff Blaylock is a freelancer and writes about education, business, and human resources. Jeff provides exceptional research papers, workshop plans and tutoring guides and can help with anything training-related.
More on