Thoughts from DRJ Spring World – continued …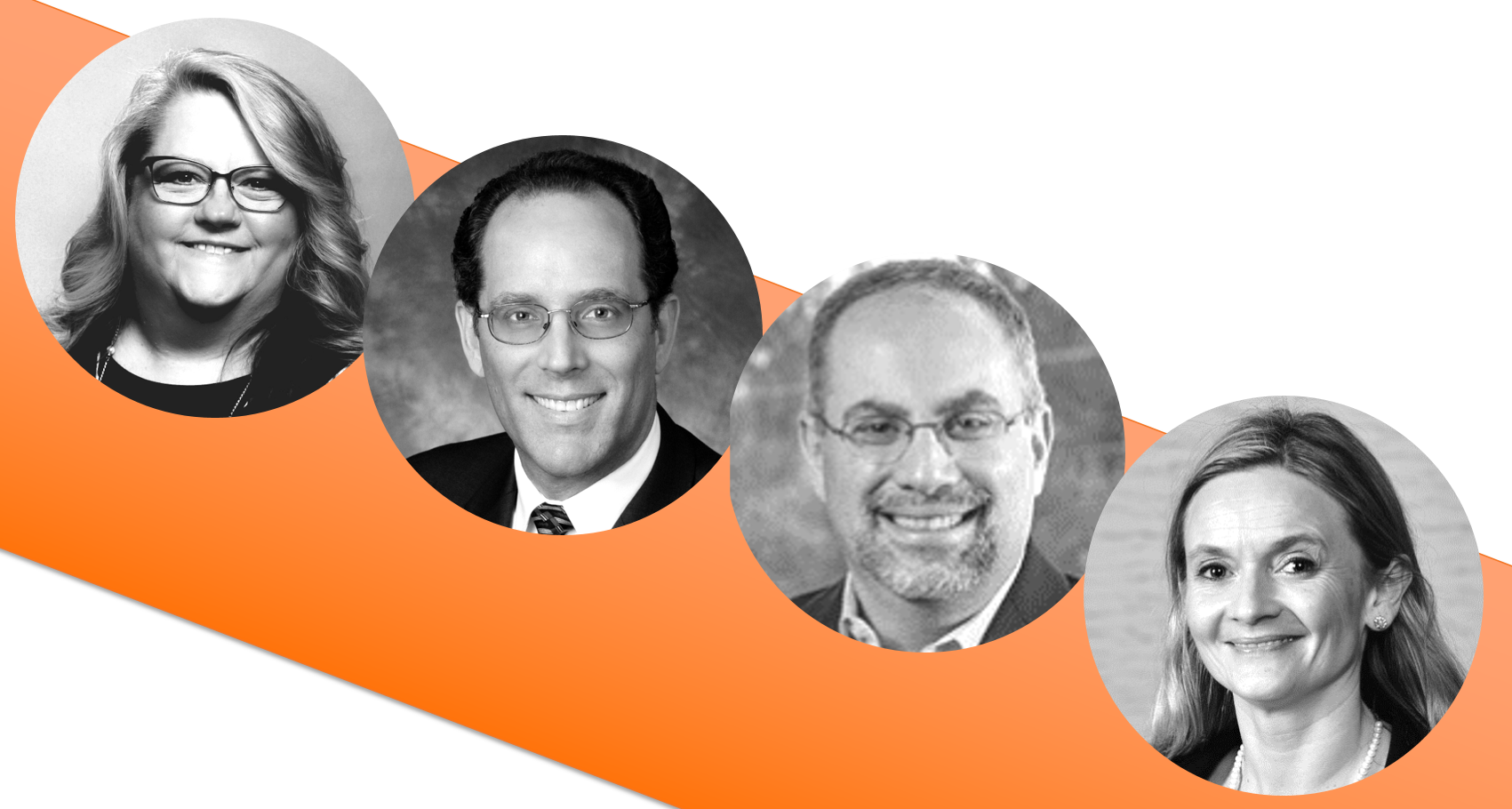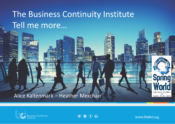 The BCI US Chapter ended day 1 with delivering the session "The BCI, tell me more" to an interested group of business continuity professionals that ranged from newcomers to seasoned professionals. It was an informative session that provided insights to the attendees on the purpose and mission of The BCI, the professional membership grades, research reports and professional growth opportunities enjoyed by members. Heather Merchan and Alice Kaltenmark closed the session by sharing their personal experiences of what they have gained from being active volunteers with the BCI US Chapter.
BCI Emergency Communications Research Report Session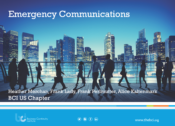 Day 2 started with the BCI US Chapter participating in a panel discussion sharing the recently released BCI Emergency Communications Research Report results. Frank Perlmutter moderated the session and fellow board members Frank Lady, Heather Merchan and Alice Kaltenmark shared their expertise and lessons learned from their respective practitioner experiences with the attendees. Frank P lead the lively discussion with the fully engaged audience and all left the room with at least one golden nugget of knowledge that they will be able to implement in their programs.
At the end of the session, Heather Merchan, formally presented Frank Lady with his recently earned FBCI certificate.
This concluded the BCI presentations for the day. An excellent selection of breakout sessions and workshops were offered to attendees throughout the remainder of the day. Sessions included topics such as:
GDPR and Business Resiliency – What You Need to Know

Speaker Daniel Minter shared critical information on the impact to business continuity for the legislation that is effective on May 25, 2018. Some of the key take-aways were: processing activities are core to GDPR; know where your data is and how it is used.

Active Hacker or Active Shooter – Both Put Your Organization at Risk

A case study was shared by the City of San Francisco CIO, Linda Gerull, and BCDR and ER functional lead, Kamroonbanu Mohideenbasha, of their experience in standing up a solid executive COOP plan and technical COOP plan and the immediate benefit the plans provided in managing critical incidents. Lee Eisen and Ted Brown from Ketch Consulting then provided key insights into key cyber concerns and active assailant preparedness.

You're Next! Get Ready by Conducting a Cyber Breach Exercise

Speaker Regina Phelps delivered a dynamic presentation on the key components of developing and conducting effective cyber breach exercise and then led the attendees in brief activities to apply the tactics real time. Planning is key in developing your exercise and requires working closely with your business units and technology teams to identify the key factors that will make the exercise truly realistic and effective for your exercise participants. It is not if, but when, you will be breached. The stakes are high and must be taken seriously.
These are only a handful of examples of the day's sessions. The conference will be wrapping up in the morning with three excellent general sessions and many will be participating in the post-conference education opportunities beginning Wednesday afternoon. It has been a great time of networking and learning for all who have attended the conference.
Till next time …
Alice Kaltenmark

About the author
Service Continuity Manager
Alice has over 38 years' experience in IT with 36+ years at LexisNexis / Reed Elsevier (RELX Group). Alice began her career as a software engineer and quickly advanced into management. Since beginning her management career in 1989, she has led many organizations spanning the spectrum from software development, release management, development support, daily operations, technology introduction, and culminating in her current role in Global IT Service Continuity Management for RELX Technology Services. Alice holds the Member Business Continuity Institute (MBCI) and Master Business Continuity Professional (MBCP) certifications with over 20 years of experience in business/service continuity management. Alice currently serves as a member of the BCI USA chapter board and holds the office of President for the chapter. Alice is committed to the growth of the continuity profession and also serves as past president and treasurer, Continuity Professionals of Ohio (CPO). Alice enjoys sharing her expertise with other professionals and presents at local, regional and national professional conferences and summits.