Thoughts from DRJ Spring World 2018
The BCI US Chapter is well represented at DRJ Spring World, with Alice Kaltenmark, Frank Lady, Frank Perlmutter, Ted Brown and Heather Merchan representing the chapter board, and David West and Mark Shatliff representing central office.
High Performance Humor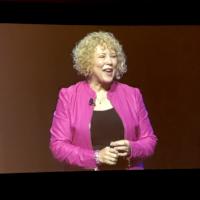 This morning's headline sessions commenced with Neurohumorist and TEDx speaker Karyn Buxman discussing "high performance humor for proven leadership". Churchill, Kennedy and Reagan were all masters at using wit, and Karyn highlighted that applied humor is an essential trait of effective leaders. Attendees produced their humor constellation, identifying the different styles of humor that we use with purpose, and Karyn walked us through the five building blocks of high performance humor: authenticity, safety, environment, bond and timing. If you are interested in learning more, Karyn's book "Lead with Levity" is available on Amazon.
Building Global Resilience for Your Organization

The second session of the morning was chaired by Mark Scully and Daniel Graff-Radford of Onsolve. They were joined by three seasoned industry practitioners: Anya Fleischer or Autodesk, Jenni Fortunato of ConocoPhillips and Katherine Whitaker of Nestle. The panel discussed the challenges associated with an international footprint and tackled questions such as how to engage and gain buy-in from senior leaders within their organizations. Jenni discussed the benefits of involving senior leaders in exercising, whilst Anya spoke about the need for 'tone from the top', engaging from the executive down.
Leadership Perspectives, Your Questions Answered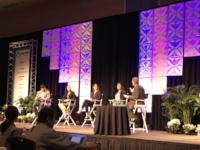 I chaired the final session of the morning, alongside a fantastic panel of industry leaders: Linda Gerull – San Francisco's Chief Information Officer and Director of the Department of Technology, Joseph Easter – Senior Director of Risk Management at Capital One and Frank Lady who leads a team providing business continuity and crisis management support to Bank of America's Chief Administrative Officer organization. The panel discussed evolving trends such as industry convergence, 2018 priorities, proven techniques for gaining leadership buy-in, opportunities to evolve wider awareness and buy-in, and the skills and attributes that they seek in future leaders. Frank Lady spoke on the importance of being an effective communicator, with the remainder of the panel echoing his views. Audience questions surpassed the time we had available, so further Q&As with be posted online post event.
#DRJSpring is also proving a fantastic opportunity to network and connect with industry peers. Next-up: "The BCI, tell me more" session at 4:15pm where Alice Kaltenmark and I will be providing an overview of the BCI, and the opportunities and benefits of being a member.
About the author
Global Business Continuity & Crisis Management Lead
Global Business Continuity and Crisis Management Lead (internal) at Deloitte - Defining the firm's business continuity policy and guiding the DTTL network of firms in building bespoke resilience strategies and programs to protect our people and continue to serve our client's critical business needs in the event of a crisis. Executive MBA graduate of Imperial College London, ISO TC 292 Committee Member - Security & Resilience, Member of the Business Continuity Institute (MBCI), and President of the BCI USA Chapter.