Thrive or survive: the new do or die?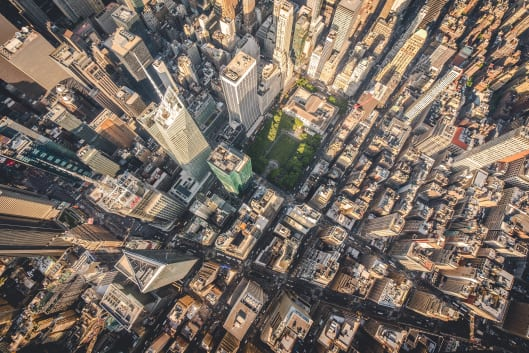 Would your organization merely survive a period of uncertainty, or would it thrive?
It is this question (among others) that the BCI's Organizational Resilience report, to be released in July 2019, aims to answer. The newest addition to the BCI's thought leadership programme is sponsored by Sungard AS, headline sponsor of BCI World. As a leader in resilient and recoverable IT, Sungard AS helps organizations achieve essential elements of resilience to keep business operations moving forward.
The word resilience is used frequently in business continuity circles, but how do we define it? An article published on the Continuity Central website highlights the varied understanding that the term resilience inspires. One of the report's key aims is to evaluate how our members define the term resilience, and their perspective on its relationship with business continuity.
Following the release of the Supply Chain Resilience – 10 year trends report, the Organizational Resilience report will measure resilience across the whole of an organization rather than a singular facet. From frontline operations to top level management, the research will provide insight into how organizations are embedding resilience throughout their infrastructure.
The Organizational Resilience report will examine how organizations calibrate their 'risk monitor' and prepare for disruption. Crucial indicators of risk maturity that the report will review include whether organizations learn from 'near misses' and if organizations' environments are influenced by 'blame' culture.
Is your organization taking a day by day approach to risk, or is it leading the pack by ensuring that it is ready to hit the ground running if a disruption occurs? Find out in June, when the report will be shared with the BCI's membership.
While you wait, why not have a look at our programme for BCI World 2019, or have a go at our BC24 simulation game (free throughout May).
Contribute to the report findings by taking part in the survey
We're currently inviting MBCI members and above to partake in the survey and contribute to the findings of the report. We would be very grateful if you could spare a few minutes of your time to let us know about the resilience of your organization. The findings of the study will help survey respondents understand how other organizations approach resilience, and the strategies they employ to achieve this outcome. At the end of the survey, respondents can opt-in to a further in-depth interview with the BCI to discuss their thoughts. We would love to hear your views, and look forward to sharing your insight.
This survey should take no more than 10 minutes of your time to complete.
More on
About the author

Daisy's commercial research background includes working for companies such as GlobalData and Vanson Bourne. She recently finished the Advanced Certificate in Market and Social Research. She is also a keen writer and has written for publications that specialise in trade and investment. Daisy holds a Masters in Arabic and Spanish from the University of Edinburgh. She can be contacted at daisy.reece@thebci.org