USA Chapter board for 2017/18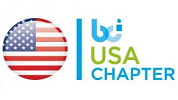 The US Chapter AGM on Thursday 5th October marked the end of our annual cycle as the chapter board. Sincere thanks to Brian Zawada and John Jackson who stepped down from the board this past week. Brian has fulfilled the role of President for the past two years, and has been a board member for five. He has spoken on behalf of the BCI at many industry events, and has been an inspirational leader, dedicating considerable time to support and evolve our BCI US presence. John Jackson has fulfilled the role of Vice President for the past two years and has been a board member for three. He has led the US 2020 committee, spoken for the BCI at many industry events and produced insightful BCI thought leadership. Both will be very much missed and leave behind a huge gap to fill in terms of volunteer contribution. A recording of the AGM can be viewed below.

There were three board positions available in the annual chapter election this year. Congratulations to Lisa Jones, Frank Lady and Lori Norman and who gained the most votes in our board election.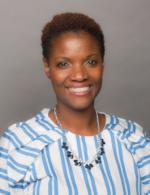 Lisa Jones is the Business Continuity Lead at Jefferson Health. She has over 11 years of business continuity and disaster recovery planning experience in the healthcare provider and health insurance industry. Her expertise includes governance, plan development, business impact analysis, risk assessment, program management, and crisis management. Lisa is leading the development of an enterprise business continuity and disaster recovery program for a leading health system and university in the Northeast. Lisa has a passion for plan awareness, applying innovative ways to mature programs and raising the visibility of contingency planning. She is a gifted communicator who has given major presentations on plan awareness and innovation topics at conferences for Disaster Recovery Journal, Gartner and Continuity Insights. Lisa's goal is to ensure organizations recognize the value business continuity professionals provide.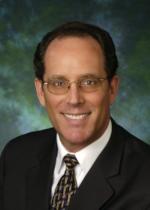 Frank Lady has served as a non-voting Executive Director on the US Chapter board for the past 18 months, and secretary for the past year. He is a Senior Vice President of business continuity and crisis management, leading a team in support of the Chief Administrative Officer organization at Bank of America. Frank has over 25 years of combined experience in the financial services industry, business continuity and contingency planning. Previous roles have included several positions he built from the ground up. Frank has published multiple articles in Disaster Recovery Journal, CIO Review, and www.searchdisasterrecovery.com. He also authored a chapter in Risk Books' "Operational Resilience in Financial Institutions." Additionally, Frank has presented or served as a facilitator in numerous sessions at DRJ conferences. He is completing his eighth year of service on the Editorial Advisory Board of Disaster Recovery Journal, and chairs its Glossary of Terms Committee.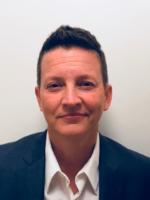 Lori Norman has over 20 years of experience in law enforcement, business continuity, emergency management and corporate security. She is a retired Atlanta Police Department Sergeant, and served as Manager of Corporate Emergency Management for ExpressJet Airlines and Director of Business Continuity for one of the largest Data Centers in the U.S. before accepting the position of Director, Organizational Resilience at WEX. Lori is a certified business continuity planner (CBCI) and member of the Business Continuity Institute (MBCI), as well as a Certified Protection Professional (CPP). She is currently earning a Master's Degree in Business Continuity, Security and Risk Management from Boston University. She holds a Bachelor's Degree in Political Science from Georgia State University, an Associate's Degree in Criminal Justice from Georgia Military College, and a Professional Certificate in Crisis Management and Business Continuity from Massachusetts Institute of Technology.
The full US Chapter board for the year 2017/18 is as follows:

• Marilyn Boatman
• Rich Bogle
• Ted Brown
• Jill Frater
• Alice Kaltenmark - Vice President
• Lisa Jones
• Frank Lady - Secretary
• Heather Merchan - President
• Sean Murphy
• Lori Norman
• Frank Perlmutter - Treasurer
If you have any questions or suggestions for the US Chapter board please forward them to USAChapterLeader@bcichapter.net