USA Chapter Philanthropic Committee Activities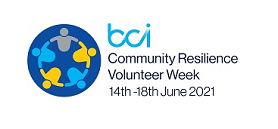 The Philanthropic Committee of the BCI USA chapter was formed in late 2020 to provide expertise, time and resources to non-profit organizations that support resilience within our communities. Recognizing that the pandemic created additional challenges for non-profit organizations because of cancellation of most in-person events, and economic hardship for many Americans, the Committee felt that business continuity education and outreach would raise awareness to the work that the non-profits do for their communities, as well as assistance with planning.

On April 28th, the committee provided a webinar, Philanthropy and Business Continuity: Trends and How You Can Immediately Help. One of the goals of the Philanthropic Committee is to provide additional webinars and work with non-profits to increase their resilience.

Two non-profit organizations the group has taken interest in includes NIVA – the National Independent Venue Association that seeks to preserve and promote independent live performance venues throughout the United States, and the Philadelphia Animal Welfare Society (PAWS), that is dedicated to saving Philadelphia's homeless and at-risk pets.

NIVA is a trade association that lobbies on behalf of its members and funding is traditionally received through corporate and business support. During the pandemic, NIVA, believed that 90% of independent live-performance venues would go out of business because of lack of sustainability funds. Through lobbying for economic support, NIVA will work with their members to address sustainability and continuity through emergency relief funds, and education and community programming. They have shown a strong interest in the services of the BCI – USA Philanthropic Committee and work is underway to begin assisting them.

The Philadelphia Animal Welfare Society (PAWS) is the founding member of the Philadelphia No-Kill Coalition which involves a coalition of animal rescues and shelters that are focused on preventing shelter surrenders through community involvement and assistance, as well as increasing rescue, adoption and foster placements for pets with nowhere else to go. Animal shelters and rescues have many challenges during the normal course of the year, but during the pandemic it became even more challenging. The goal of the Philanthropic Committee is to offer education and planning services to the Philadelphia No-Kill Coalition members to assist them in maintaining their services during times of emergency.

We look forward to exploring additional opportunities with our members and with non-profits in the years to come. More information on the BCI's Community Resilience Volunteer Week can be viewed here.
About the author

Business Continuity Program Manager
Diana Leonard has many years experience in the public safety, business continuity and emergency management field.  She started her career as a Public Safety Officer, a dual police / fire role, serving her community for 10 years.  After that she began working in the public health / healthcare field responding to public health emergencies, conducting emergency and continuity planning for hospitals and as a consultant conducting safety, emergency response, and  business continuity planning and implementation for large heathcare organizations.  
In 2019, Diana shifted industries to share her expertise in business continuity in the aviation industry, joining a large regional airline to build the business continuity program as the Business Continuity Program Manager.  The aviation industry is similar to healthcare in that it is heavily regulated and safety focused, and the COVID-19 pandemic has given her the chance to showcase the importance of business continuity to the organization.
In her free time, Diana is passionate about animal rescue, and has a special love of dogs and is owned by two basset hounds.  She also loves to play golf, travel, and spend time with family and friends.