USA Chapter volunteer update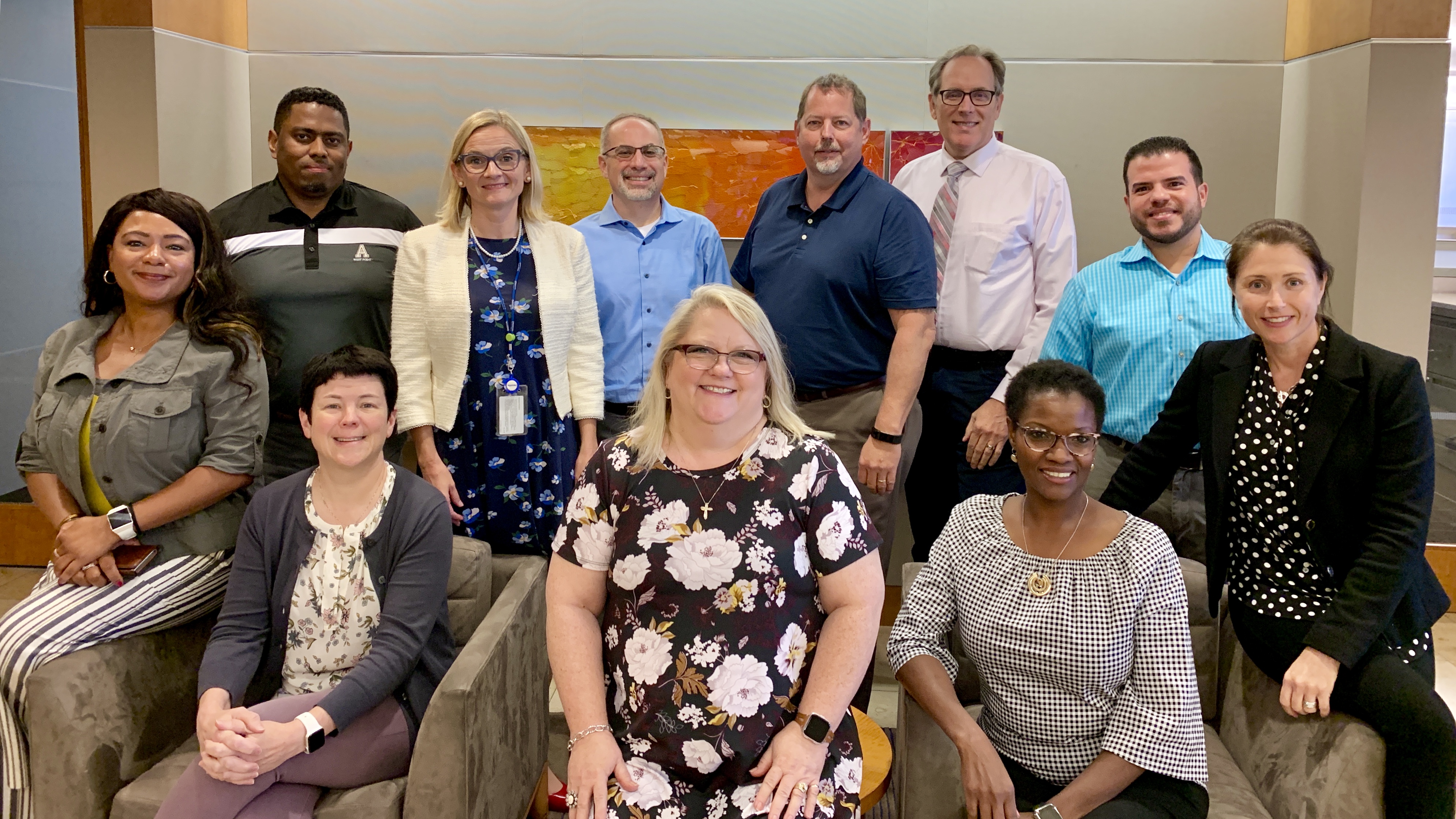 The elected BCI USA Chapter Board met in Phoenix, Arizona over the past couple of days for their annual face-to-face workshop. It was an excellent opportunity to orientate and get to know the three new board members for 2019/20. Please join me in welcoming Malcolm Reid, Katherine Whitaker and Hiram Barbosa. And a big thank you to Alice Kaltenmark, Lisa Jones, Frank Lady, Frank Perlmutter, Lori Norman, Kim Hirsch, Erika Briggs and Roger Stearns who continue in their voluntary roles. The board used their time to review the past 12 months and agree strategic objectives for our active volunteer efforts in the year to come. We also welcomed Des O'Callaghan for a portion of the event to gain an update on BCI Canada activity and discuss how the North America chapters can collaborate and leverage our respective capabilities. All of these volunteers dedicate a huge amount of their time and talent for the benefit of BCI members, the wider BCI community, and the industry. Their enthusiasm is infectious.
I have stepped away from my USA Chapter Board seat this year in order to focus on my global board role. That said, we will retain a close linkage between the chapter and the global board, and I will continue to work on some exciting initiatives that you will hear more about as the year progresses. It has been a pleasure working with such a talented group of industry peers over the past four years. I recall stating that I was new to the USA and wanted to get to know people, listen to their views and get involved. I've met a huge number of inspiring industry professionals, increased my knowledge, evolved my leadership skills taking on the chapter president role for a year, enjoyed the buzz of presenting BCI thought leadership at industry conferences, increased my confidence, and influenced the direction of the chapter and the BCI. At times it has been rather a roller coaster of a journey juggling family, work and voluntary commitments, but it has also been extremely rewarding… and dare I say fun!
On reflection, I wasn't convinced that I had anything of value to offer when I set out on my journey with the chapter. It was all a bit of an unknown. The reality is that the chapter, the BCI and the wider industry relies on and thrives on the voluntary contributions that we make. And the volunteers that I have worked with have been welcoming, supportive, encouraging and passionate about making a difference. Whether you have 4 months or 40 years of experience in the industry, you can add value. We can all bring our differing experience, talents and perspectives to the table. The more volunteers the chapter has, the greater the impact and value we can deliver.
There are lots of opportunities available to contribute including judging BCI awards, contributing to BCI technical publications, writing articles for the BCI website, sharing BCI thought leadership at your local events, presenting a webinar, helping to manage our social media accounts, or getting involved in the BCI Women in Resilience initiative to name just a few! If like me you thrive on a challenge, get a buzz out of facilitating sessions at your industry events, want to make an impact, expand your network, better navigate the industry, strengthen your CV, write articles, or simply give back, I encourage you to get in touch with any of the following:
David West, BCI Head of Communities
Alice Kaltenmark, BCI USA Chapter President
Lisa Jones, BCI USA Chapter Vice President
Margaret Millett, Women in Resilience - Americas
Here's to an exciting year ahead…
About the author
Global Business Continuity & Crisis Management Lead
Business Continuity and Crisis Management Lead for Deloitte Global; defining and driving security & resilience strategic projects, policy and standards, and guiding our network of firms in the building and evolution of bespoke programs. Active industry involvement including Director on the Business Continuity Institute (BCI) Global Board, prior BCI USA Chapter president, US technical expert for ISO TC 292 - Security & Resilience, and industry speaker.