Walgreens wins BCI Americas award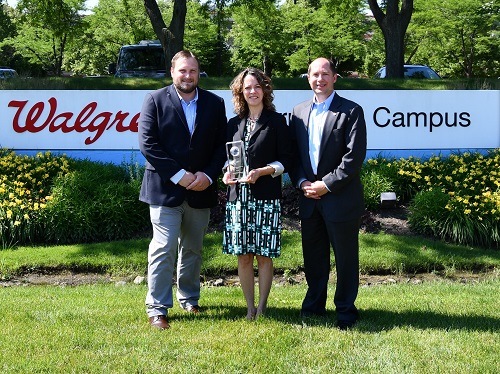 US pharmacy chain Walgreens has been announced as the winner of the BCI Americas award for most effective recovery.

As with many, the 2017 hurricane season was a devastating one for Walgreens and the communities they serve. Following hurricanes Harvey, Irma and Maria the means in which their Emergency Operations Center team responded, their field leadership responded and rest of organization responded was nothing short of inspiring and amazing. Due to the speed and efficiency of their team, they were able to contain their financial losses when it came to business disruption and as a result of their speedy recovery, they built new business as they were able to recover much quicker than their competitors.
Tyler Hough, Director, Business Continuity for Walgreens said "The Business Continuity Team is honored to receive the BCI Americas award for Most Effective Recovery. 2017 was a year that our resilliency was tested to the limits. With over 1200 stores, 6 distribution centers and multiple call centers all impacted over a span of 30 days, the amazing team members at Walgreens stepped up to the challenge to care for our team members and to provide care for the communities we serve. Through proper planning, exercises and awareness, we were able to respond to the needs of those that count on us in the most effective manner. Thank you to BCI for this honor. We are incredibly excited to share this with the teams that made this possible."
As winners of the Americas Award Walgreen will now be entered into the BCI Global Awards that will be announced in London, UK at the BCI World Gala Dinner in November.