Webinar: BCI Horizon Scan Report 2019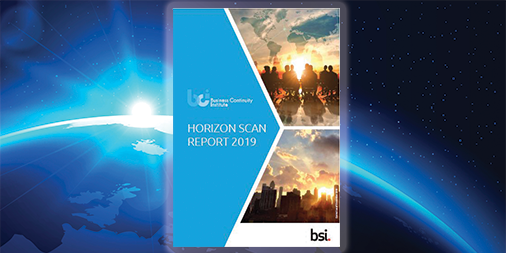 Webinar: BCI Horizon Scan Report 2019
On 6th March, we held a webinar about our Horizon Scan Report in collaboration with BSI. This year's findings provide organizations great insight to help build a foundation so they are best placed to anticipate, prepare for and respond to change and disruption and thrive in a changing business environment.
If you missed the webinar, you can now access the recording here.
To download a copy of the report, please click here.
Please send any questions, comments and feedback to: bci@thebci.org
More on