Top 5 Reasons why you should host a webinar for Education Month 2018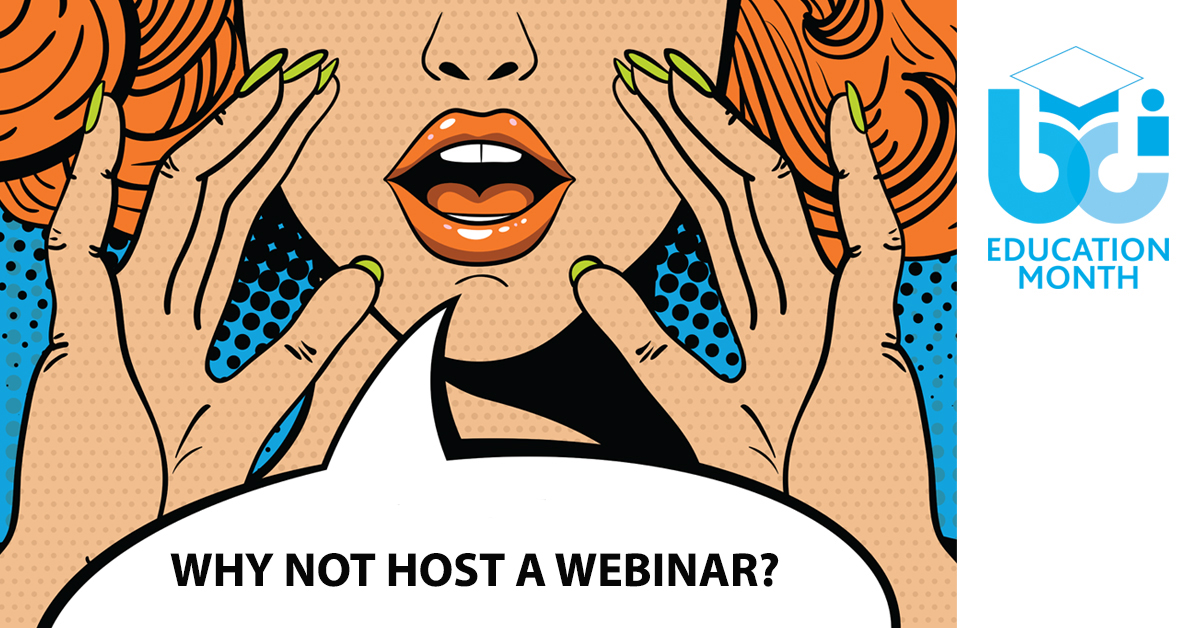 Webinars are a powerful tool for you and your organization to increase your visibility and to attract new audiences that could potentially expand your business.
This year the BCI gives you the opportunity to host a webinar during Education Month on a topic related to organizational resilience. Don't miss out on this great opportunity. Why not have a look at the benefits and maybe submit your topic?
1. Position yourself as an industry expert Hosting a webinar allows you to share your knowledge and expertise with your audience. It gives you the opportunity to market your services and show those in attendance exactly how you can help them achieve their goals.
2. Create business relationships Speaking to a group of potential prospects through a webinar allows them to get to know you better than can be accomplished at a networking event. In a webinar you have time to allow attendees to get to know you as a person and trust you from the insights and content you share.
3. Understand your target audience Hosting interactive question and answer webinars allows you to get to know your target audience, their needs and their challenges. You can develop a thorough understanding of what motivates your audience and how to tailor your services and advice to match.
4. Increase brand awareness Hosting a webinar has the potential to increase your online traffic. It builds a relationship with your audience as they will feel more connected to your brand.
5. Convenient and affordable Webinars are not limited to one location and can be reached by anyone anywhere. Compared to the costs of renting a conference room, printing materials, providing refreshments and other expenses, it is extremely cost effective. You can have complete control over participation, who can ask question and how it is moderated.
To submit your webinar topic please email [email protected]
More on