Why People Should be at the Heart of Business Continuity Planning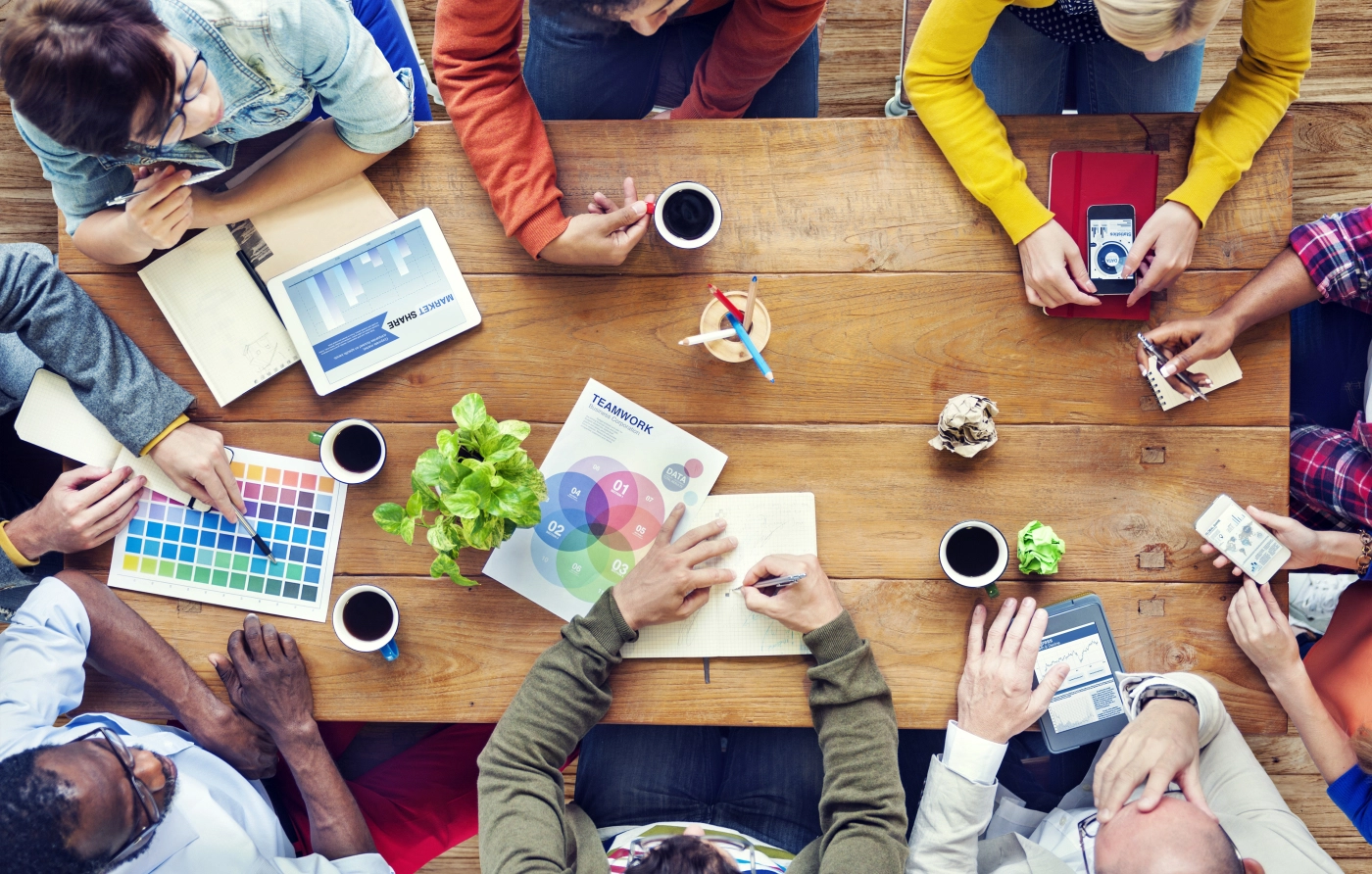 No organisation can function without its people. During and after a crisis, it is the resilience of the people that make up an organisation's community that get it back on its feet and working again. However, a people-centric approach to business continuity is still a relatively new concept. Traditionally, business continuity focused on facilities management: ensuring the safety of premises and equipment in case of fire, theft etc. It wasn't until the IRA bombings at Canary Wharf that the idea of a duty to protect staff entered the forefront of business continuity, and not until the bird flu scare in 2006 that some experts feared would impact on a quarter of the workforce that businesses understood the importance of a people-focused approach.
A People Centred Approach to Resilience
What sets a people-centric approach to business continuity planning apart is the recognition that humans are the greatest asset for any organisation: both in terms of potential for disaster and potential for aiding recovery. The International Organisation for Standardization, an independent, international body of experts in a range of industries, is set to codify this approach in its upcoming technical standard, ISO 22330. These ISOs are used across the world to provide guidance on best practice in areas including business continuity, sustainability and health and safety.
ISO 22330 is still in its draft stage at the moment, but its key points are clear. It states that "An organisation which recognises the importance of people aspects of business continuity will show the ability to:
– Assess identified threats and control resultant risks to people related to disruptive events,
– Ensure a safe working environment,
– Recognise the role and added value of people in contributing to business continuity,
– Promote and embed business continuity management through workforce engagement and involvement led by top management, supported by line management across the organisation,
– Make the protection of people on site during a disruptive event a priority,
– Recognise the importance of engagement with families of those involved (casualties and responders),
– Prepare and encourage individuals and teams to respond to the unexpected,
– Commit to exercising and testing response arrangements, and
– Ensure efficient and effective communication (internally and externally) is a priority."
The focus of this ISO is very much people rather than plans, recognising the need to look after people and help them to look after each other.
Dealing with Psychological Trauma After an Incident
A large focus of ISO 22330 is psychological first aid, defined as "temporary, supportive intervention comparable to the concept of physical first aid. Its goals include stabilising the crisis situation, reducing emotional distress, providing advice on self-care and psychological education,identifying people who may need professional assistance and referring as necessary." With awareness of mental health issues growing and progress being made in destigmatising those who suffer from them, organisations are being urged by ISO to look to their workforce's mental and emotional needs following a crisis such as a violent crime, unexpected death or serious accident.
KRTS International​ is an organisation offering a suite of services for the management of psychological trauma in the workplace. They offer strategic trauma consultancy (KRTS Power to Plan®), along with pre-incident training, and their innovative app KRTS Power to Respond® provides immediate self-led psychological first aid for employees and advice for managers. The creators, Dr Liz Royle and Counselling Psychologist Cath Kerr, spoke to us about how people might be affected by a traumatic event at work: "After a traumatic event, people can experience a range of reactions – emotional, physical and behavioural and their concentration, memory and focus may be impaired. Even if people aren't off sick, there's a good chance that they will not be functioning as usual," Cath and Liz explain.
After a traumatic event at work, being well-prepared and rehearsed can ensure that the people-centric crisis management response is fast. "KRTS Power to Respond® and KRTS Power to Plan® were developed to combat the issues that we have seen come up again and again in our 40 years combined experience of trauma consultancy," explained Liz and Cath. "KRTS Power to Plan® is a risk management tool for organisations who need to prepare for a traumatic event response. As well as building the organisational risk profile, it considers how to mitigate these risks and draw up standard operating procedures for response. KRTS Power to Respond® has 2 main functions – to support individuals immediately after an incident by helping them to understand their reactions; providing guidance on helping reactions to settle; and secondly to offer information for managers and other helpers.
"Often what happens after a traumatic event at work is that people will understandably experience mental health problems and not have access to help. They may avoid seeking help for a variety of reasons including fearing being judged as "mad." Many who do seek help face long waiting periods. Some have even taken their own lives because they've not been able to access the help that they need.
"Traumatic events, by their very nature, take away our power and sense of control. KRTS Power to Respond® is an immediate, accessible intervention that can put the power back in the hands of those affected and allow them to help themselves on the road to recovery."
This drive to empower people within an organisation to help themselves and each other during a crisis is exactly what ISO 22330 is encouraging as best practice. It recognises that "research shows that the earlier appropriate support is provided following a traumatic event, the more quickly the majority of people will recover" – and having a purpose built programme ready to deploy should the worst happen will allow an immediate response. "The more an organisation can prepare, the better and faster people will recover," explain Cath and Liz. "Managers need to be trained in 'softer' skills as part of psychological first aid, which is something that we can help with."
The Link Between Preparedness and Recovery
Planning for a crisis can help reduce employee stress, anxiety, and overall fear, boosting the confidence of staff and stakeholders. But as well as fulfilling corporate social responsibility obligations, there are financial benefits too. A swift and effective response to a crisis leads to fewer sick days, a quicker return to normal levels of productivity and more positive press attention. There is a strong link between staff morale and stock performance, and a company who experiences financial losses will see a loss in morale and engagement from their staff too. Minimising the impact on staff morale will therefore ensure greater stability during the recovery period, and empowering people and making them a part of the recovery process is a highly effective way to do this.
As companies are understanding the link between mental wellbeing, corporate social responsibility and business continuity planning, we hope to see more and more organisations using technology to bring innovative solutions. People and communities are always at the heart of any company, and investing in their safety and recovery after a crisis is not just good business, but the right thing to do.
YUDU Sentinel is an app based crisis communication platform for the management of fire, terrorist and cyber attacks, or any other critical incidents. Crisis managers have immediate access to an independent two-way communication (SMS, voice, email and in app messaging) and can view key documents on mobiles. Find out more at www.yudu.com/sentinel or contact us on Twitter @YUDUSentinel.
More on