Women in Resilience Spotlight: Esra Gulfidan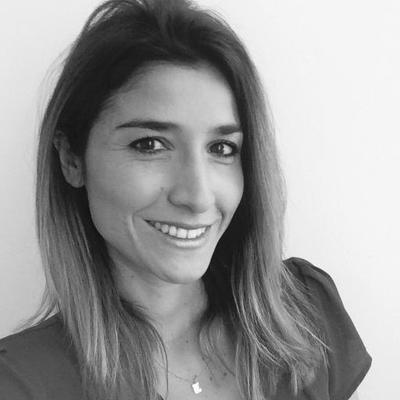 This week the Spotlight is on Esra Gulfidan, a committee member of the Women in Resilience (WiR) initiative and part of the Business Continuity team at UniCredit. Based on her expertise on gender issues studied at PhD level, she strongly believes that diversity is one of the foundations that shapes and defines businesses and empowers people. In her opinion the resilience/BC industry would definitely benefit from an increased leverage upon a more diverse work force to ensure customer satisfaction on a daily basis and enhance the overall organizational resilience.
What brought you into the BC industry?
After many years of experience as a Country Risk Analyst at UniCredit, a pan-European Commercial Bank, I started to be attracted by BC when by chance I read an article highlighting the link between political risk and business continuity management. My specialty was in identifying emerging risks (political, economic, operational and security) and changes related to investment conditions. At that time I was particularly focused on unstable countries in the aftermath of the 'Arab Spring' in the Middle East and North Africa. As political instability can be a serious setback to business operations, I was very interested in understanding how companies could ensure the protection of their business in changing political scenarios and macroeconomics by adopting business continuity and crisis management plans. So, three years ago I decided to undertake this new challenge in BC.
How did you reach your current position? Was it difficult?
Actually, I did not calculate or plan a precise path to be where I am today, but I've studied a lot, followed my passions and had the courage to change direction when I felt it was the right time and job. If I look back, I see that through my academic and professional background I gathered different expertise such as international law, geopolitics, macroeconomics, security/migration, risk-based analysis and insights for business/investment purposes, etc. I think that these fields are pieces of the same chain and complementary to other resilience sectors.
From the very first day of my journey in business continuity, I've tried to implement all my knowledge, acquired through past experience and my research skills, in what I've learnt and done. In my opinion, diverse backgrounds and experiences can contribute to the enhancement of both business continuity and other resilience sectors within a company. I've always thought that this has been one of the aspects that helped me during my interviews and enabled me to achieve my current position as part of the BC team at UniCredit.
Which specific skills do you think are needed to become a leader in your field?
In my opinion, a resilience sector leader has to be resilient themselves, as much as possible. This is a huge concept including many characteristics such as being positive and identifying opportunities even in turbulent environments, having self-confidence, being focused on goals with a clear vision, being flexible, organized and proactive in the face of uncertainties and taking calculated risks. Maybe we can't have all these skills together but it is mandatory to have at least the commitment to be more resilient where possible.
Another crucial aspect is cultural intelligence, (the ability to recognize that not everyone sees the world through the same cultural frame). Leaders who display high cultural intelligence listen actively. If you're able to understand the perspectives of others, you'll be able to work with your team more effectively. Cultural intelligence might be a particular point of attention especially for international corporations e.g. in incident/crisis management, when considering the dilemma of how far local culture should be taken into account in the overall standardized, corporate approach.
Do you think that the BCI WiR initiative will influence our industry? If yes, how?
I personally know women that have received concrete benefits by being supported by other women. The women's industry based movements/initiatives are important to improve the performance and success of women in different sectors. I think that so many women feel more supported and often experience more career satisfaction when they are mentored by other women. Thus in my opinion this initiative has huge potential to positively influence the industry, considering also the participation level and the mix range of backgrounds and experiences. To optimize the efficiency of the initiative, I strongly suggest sharing industry-related knowledge or launch discussions on our LinkedIn or BCI website and invite people (women and men) from the industry and those interested in undertaking this career (students or apprentices) to be part of the group. So please join the conversation and share your views on how we can all play our part to maintain momentum towards gender parity in the industry. By sharing knowledge we can contribute to enhanced resilience!
Tell us how you will personally contribute in the WiR group.
As a committee member, I've so far contributed to this initiative with different proposals, some still to be executed. We have inspiring ideas to be implemented, some of them mentioned before by our Chair Gianna Detoni and Vice-Chair Kate Needham-Bennett in the previous spotlights.
In the light of discussion that has emerged from past forums, conversations and events, we plan to produce a 'blueprint' on what constitutes a resilience professional and an analysis of how the resilience professional is changing or has changed in the last few years. We've recognized the need for this from an industry body, and deem it important to listen to the women who will take part both in the spotlight series and webinars, as their visions and experiences might help us to define a 'role model' for the sector. The outcome might stimulate more women to get involved in the wider resilience field or to further boost women's roles within the sector, enhancing commitment towards senior leadership roles.
Last but not least, I think I can contribute to the group by timely sharing of not only useful articles, reports, studies, news etc. but also updates on the latest regulations impacting the business continuity and resilience industry.